"To all the girls I've loved before
Who travelled in and out my door
I'm glad they came along
I dedicate this song…" Willie Nelson / Julio Iglesias
Having gone to search conferences for 4 years now, I feel that I'm pretty well-dialed into the peculiar networking / social dynamic that surrounds each well-attended show. Before each conference, lots of chatter occurs about how everyone's going to meetup, party, hangout, etc. Yet, once everyone gets to the conference site, entropy takes over and some of the encounters and adventures are as wildly improbable as Tom Cruise's journey in Eyes Wide Shut. However, the end result is strong personal relationships for those that partake (leading to positive business ROI for all involved).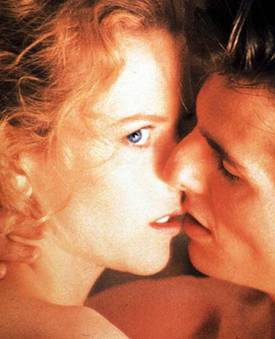 So, I'd like to acknowledge many of the folks that I've met and grown close to at conferences over the years:
Who initially called me out in a blog post (before meeting me) and ultimately became one of my best friends in the industry (@webconnoisseur).
Who I randomly set next to at a Pubcon lunch table and ultimately became one of my best friends in the industry (@audette)
Who I sought out at conferences because he's the smartest guy in our industry (@johnandrews)
Who is my conference shadow (@markknowles)
Who I finally hung out with in Vegas even though we're both Northwesterners (@portentint)
Same time, next year (@shendison, @ayb, @charronegro)
Like ships passing in the night (@skitzzo, @monicawright…friends who when I met them, immediately detoured elsewhere…no, I didn't take it personally :.) )
Who I missed at one conference but ultimately connected with (@joannalord, @alisond, @lookadoo)
Who I keep missing (@dr_pete @brianprovost)
Who I've met with multiple times and gotten to know better each time (@danperry, @chirporactic, @kristy, @timdineen)
Who for some reason don't make it to Pubcon (@mattmcgee, @davidmihm)
Who I'd like to see show up at a conference & hang out (@cw360, @seodojo, @cyandle)
There are plenty of people who I keep seeing over and over at shows that I've never connected with. Some of these folks I recognize and some of them I actually follow pretty closely in the blogosphere or on Twitter. However, the same weird conference dynamic that brought me closer to the folks that I've mentioned above has seemed to have kept me from meeting others that I'd like to / should meet up with. Fortunately, there's always the next conference on the calendar and I'm sure wherever that might be, entropy will reign again and the same peculiar conference social dynamic will work its magic.
Todd Mintz is the Director of Internet Marketing & Information Systems for S.R. Clarke Inc. He also is on the Board of Directors at SEMpdx, runs his own side gigs and tweets quite a bit.