It has been discovered that Safari for iOS is now returning click-to-call buttons in some of its search suggestions for local businesses.
This was first found by local search expert, Mike Blumenthal, who notes that he can't pinpoint when Safari started doing this but it's the first he's seen of it.
The search suggestions with click-to-call buttons are coming from a variety of sources — including Yelp, TripAdvisor, and the business's website itself. It's not exactly clear who is providing the click-to-call services though.
I was able to trigger the new feature by searching for both American and Canadian businesses. In my testing I was only able to get the click-to-call button to render when searching for restaurants. However, it appears to work for other professional service providers as well, according to Blumenthal's examples.
Here are a couple of examples of what I was able to provide: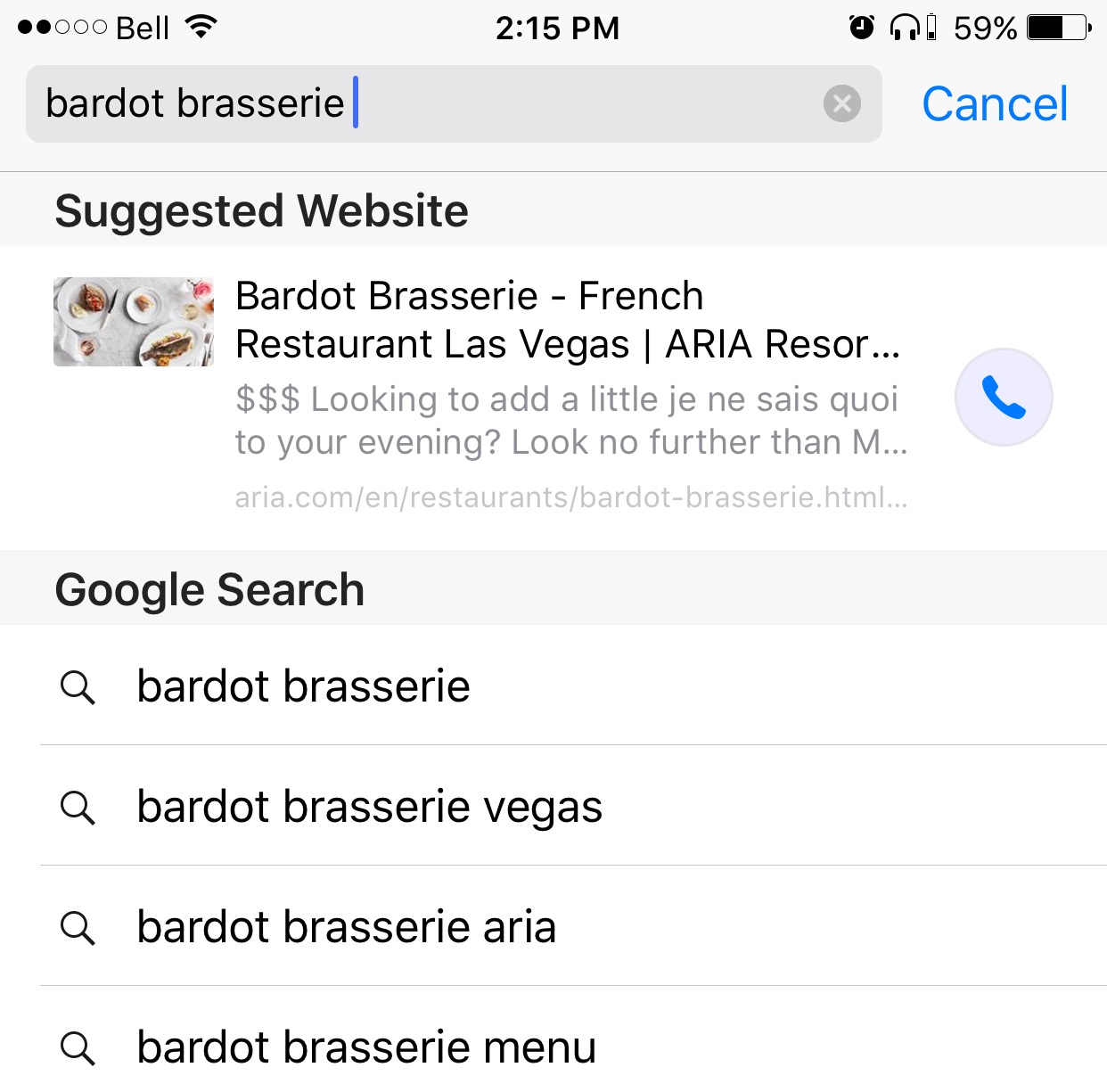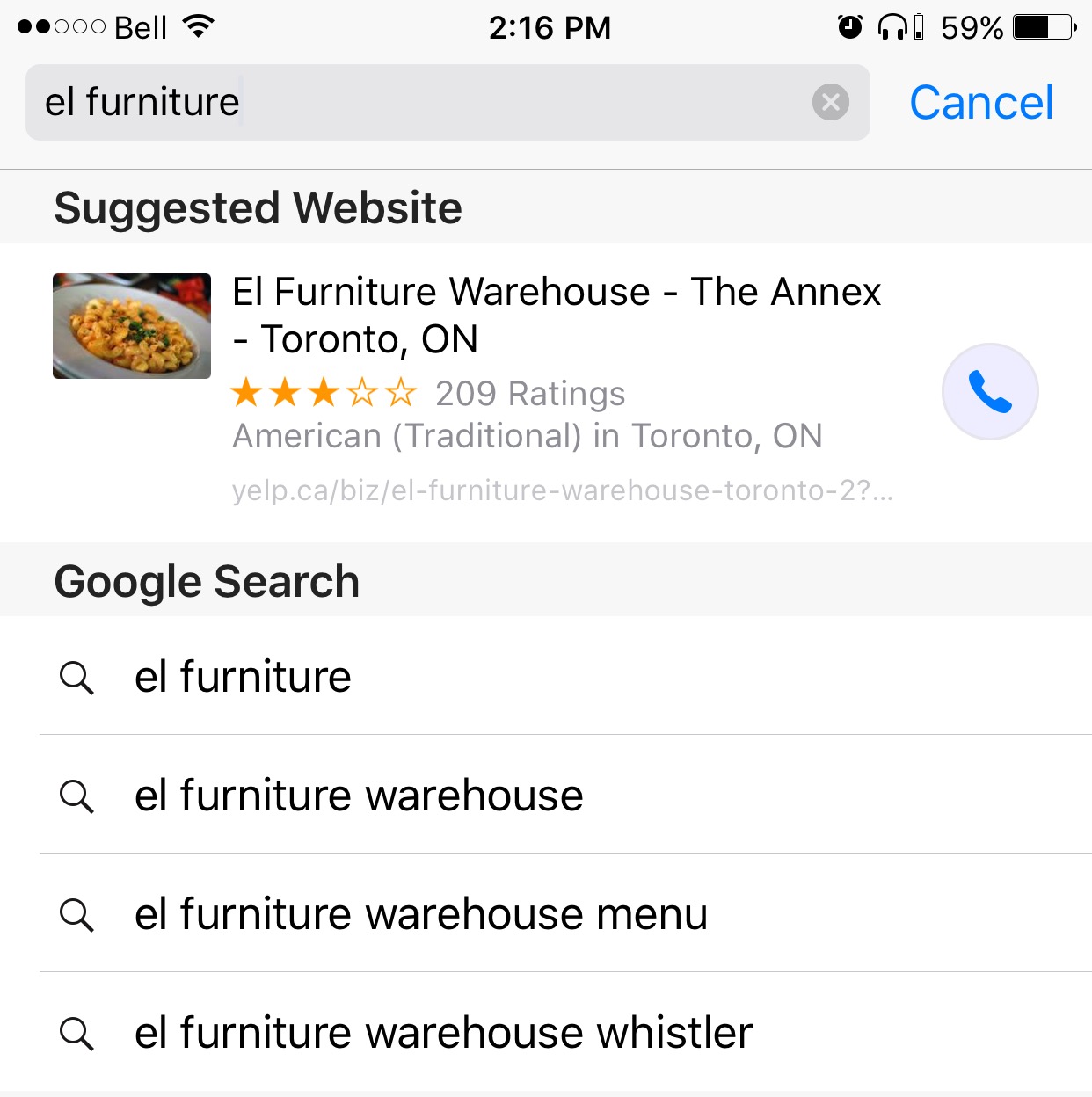 Of course, both the Chrome and Google apps for iOS return click-to-call buttons as well, but you actually have to complete the search first. Safari's call buttons cut out the middle man, so to speak, and allow you to place a call even before you're done typing in the name of the business.
That's good for businesses, not so good for Google. Considering the latest version of Safari only makes up 13% of the mobile browser market share, it's doubtful this new feature will put much of a dent in Google's search volume.