Facebook has a vast potential for businesses. But it can be difficult and frustrating knowing where to start, and how to proceed. I'm hoping this quick guide can point you in the right direction.
Whether you have a large or small business, advertising through Facebook is one way to create buzz for your products, get conversions, and understand your audience. I've found engaging with your audience is so simple and one of the best ways to make online stores more successful. E-commerce sites enjoy even more benefits when they run advertisements on social networks, and I'm going to show you several ways to make it easy to jump into the action.
1. Website Custom Audiences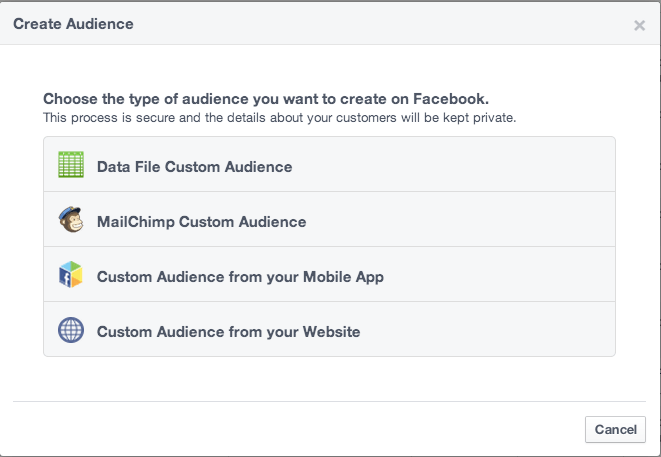 One Facebook feature businesses frequently use to target consumers is Website Custom Audiences (WAC). WAC allows you to create Facebook advertisements that target users who visit any page on your site. You set this up on your site by adding a Facebook pixel to your site's footer. The beauty about WAC is that you can segment your audience by creating them for the various pages on your site. Don't worry as I'll be going over how to do this in the following paragraphs.
The reason why I have found it so useful is because allows you to target users who are past the awareness stage of your sale funnel. They know your product, brand, and are more likely to click and convert with an ad that you display to them.
I think it's tough for most businesses to define their audience and create different groups to target with promotions, but that's where Facebook makes it easy.
If you have an e-commerce site, you can target different audience and segment these into various parts of your sales funnel. WAC allows you to isolate certain types of visitors within your custom audience. You can focus only on those users who visited a certain page.
Segment for Homepage Visitors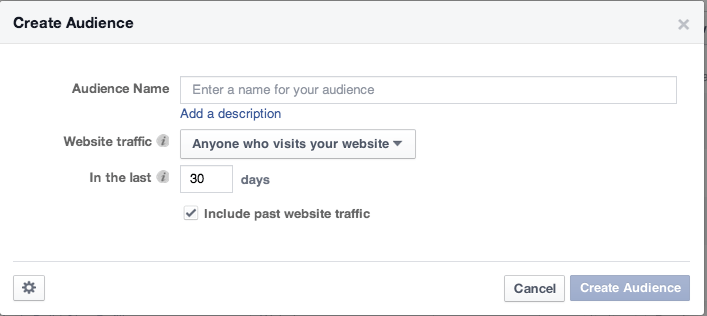 WAC is especially important for targeting the home page of your e-commerce site. You can retarget these visitors for any campaign. You can be creative and run various ads at these segment of users.
Run branding ads at these users.
New sales items
Other Promotions Ads
Segment by Product Page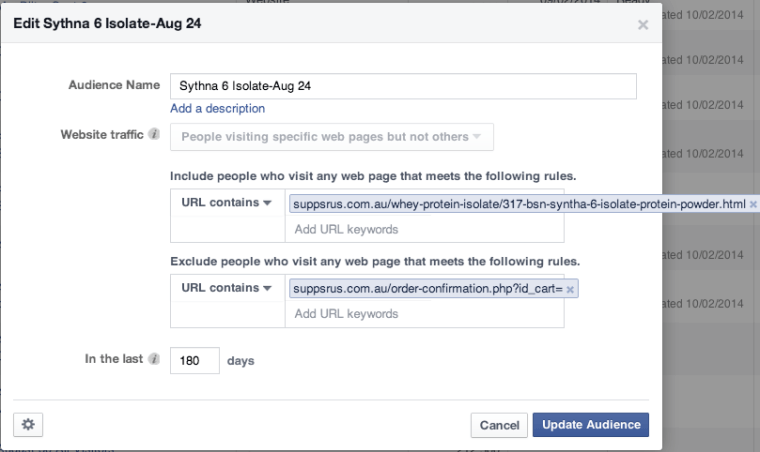 For example, you can target an individual who visits your product page, but did not go to checkout. You can run a retargeting ads for the same product at these users. In the bigger picture, you can run this campaign with your top five products.
Segment by Categories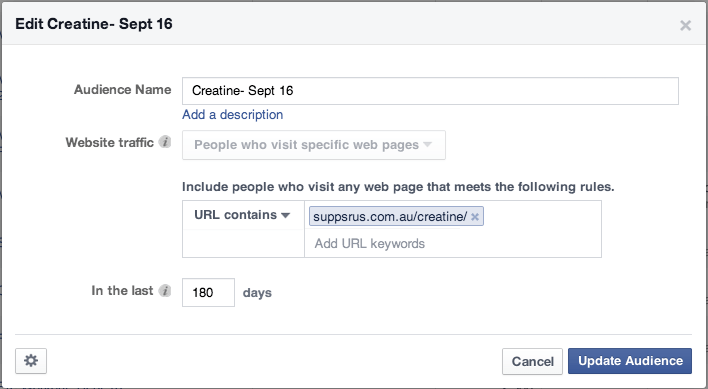 Another way to use WAC is by setting up categories. With this feature, you build a list of visitors that visit a certain category. You can then target all the category visitors for any campaign. This provides a direct engagement with visitors who are interested in particular items and are likely to purchase from you when you offer a promotion that suits their needs.
Pro Tip

With e-commerce, it's good to segment your users by the specific time they visited your online store. WAC allows you to build weekly audiences. Therefore, you can build a WAC audience around last week's audience, and this week's audience. For instance, you can send traffic to one page the first week, but you can target another group with the next week. This is perfect for building campaign strategies involving Facebook.
WAC is a powerful tool to retarget previous visitors and set up incredibly powerful sales funnel campaigns. Statistics show visitors are more likely convert to sales since they know the brand and your product.
2. Email List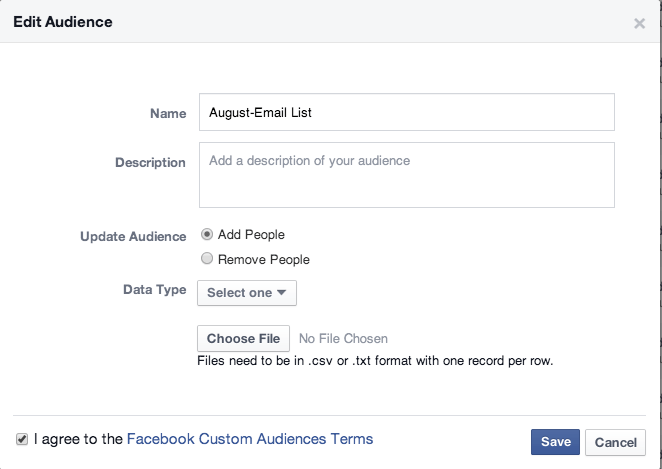 One of the coolest features to engage with your audience is through email lists on Facebook. You can upload an email list and target visitors for different campaigns. If you want to increase your click-through rate dramatically, you can combine your email list with Facebook ads to target and optimize your campaigns for your audience.
You provide Facebook with your list of emails stored from a customer relationship management (CRM) or email service. Most Facebook users have a registered email address, which allows Facebook to match the details once you've provided the email list.
As you grow your email list, you can increase the audience size of this audience. You can run geotargeted ads based on your email list subscribers.
Pro Tip
The best way to do this with Facebook is by creating email campaigns that provide incentives and engagement with Facebook. You can offer a prize like a free t-shirt or gift card to your store in the subject line of the email that gets a potential customer to open an email and then go to your Facebook or website.
Another great way to grow your email list is to have a link to a form with a call to action to generate new potential customers within a Facebook post. This method is also one of the best ways to generate new sales who you know are genuinely interested in your product.
3. Interest-Based Campaign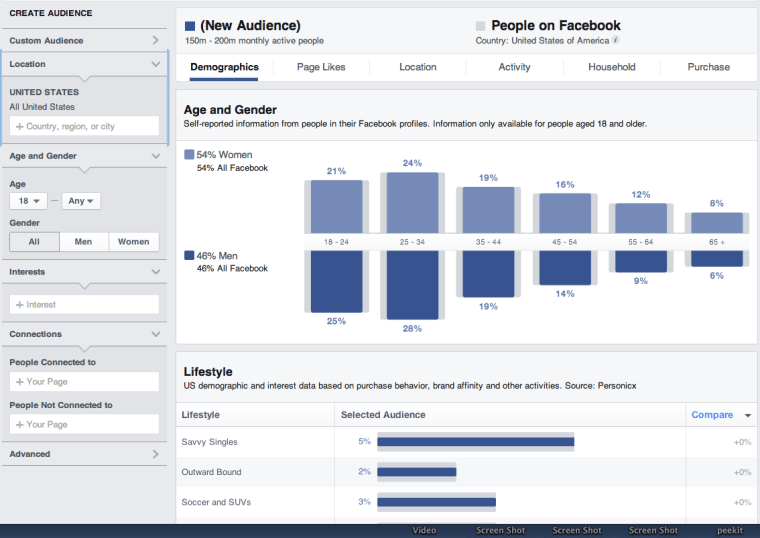 I have seen interest-based campaigns really taking off on Facebook because you get to the heart of what your visitors want to learn more about. To use interest-based campaigns on Facebook, set up common interests and target certain visitors specifically through Facebook Audience insights. I'll make a post in a couple of weeks to give you a more thorough lesson on how to use Audience insights.
You should use common interests that are related to your target audience. For example, if you sell sunglasses, you might want to target customers who love the beach or just like listening to Rick Astley. You can continuously build interests once you have studied your audience and know what they are looking for. This is a good idea to do anyway because it improves your user experience by leaps and bounds.
One trick is to look at a competitor's Facebook page. You can use Facebook search to type in their name and find their page. By looking at their promotions, reviews, fans and other information, you can learn more about your audience and build more focused campaigns to use for your advertisements and social engagement opportunities on Facebook.
Pro Tip
It's good to build a campaign with 10 or more interest, and audience size of over 1,000,000. The bigger the audience size, the more likely you will have cheaper engagement and clicks.
4. Lookalike Audience Tool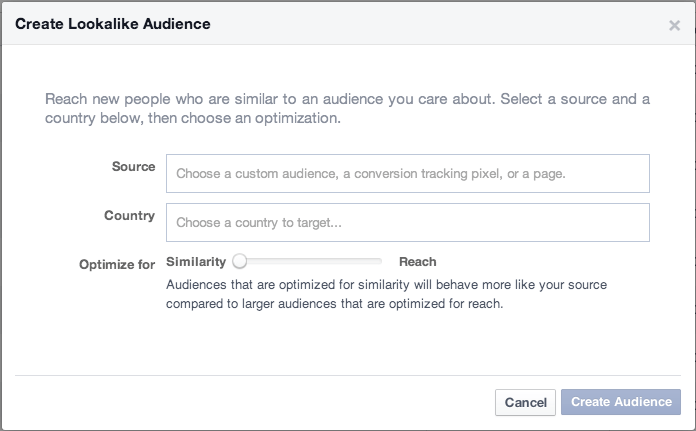 This is one feature Facebook offers that no other social media platform does. I have used this feature to enhance all of my campaigns, and it truly works wonders for any business type.
With Lookalike Audience on Facebook, advertisers can target more people who look like already established customers. To build a lookalike audience, you use existing custom audiences as a way to build an audience of similar users. You can use this tool for any type of business objective with Facebook, but it's an incredible tool for advertising. Facebook takes into account 150 factors to build an audience for you.
When you optimize your lookalike audience for similarity, the tool also gives you the ability to pick how close of a look-a-like audience you would like and the country. If you would like to create an audience that most resembles your current audiences pick 1% similarity look-a-like audience and the same country as your current demographic. As you increase the percentage of similarity, the audience size grows as the similarity decreases. As with any campaign, it's worth testing several different audiences.
Don't Assume Anything, and Always be Testing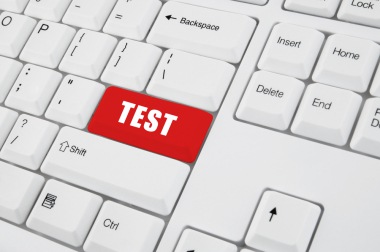 Testing is the greatest benefit to your campaign once you start using these different advertising methods. Once you have set up your various audiences and played around with these tools on Facebook, you can start A/B testing to see what audiences have the highest conversions.
By repeatedly doing split tests, you will learn more about these features and also find what campaigns bring in the most leads. When in doubt, create new tests and look up new ways to use these incredible Facebook advertising tools.
Image Credits
Featured Image: Twin Design via Shutterstock
Image #1: Evlakhov Valeriy via Shutterstock
All screenshots taken October 2014