In the past, SEOs and user experience or conversion scientists didn't play well together.
What was good for SEO was not typically great for conversions.
But things are changing now for the better.
Here are three tactical methods of driving qualified SEO traffic that converts –
1) Synergizing efforts between SEO & SEM in Keyword Research
Leverage SEM data to help qualify keywords for SEO efforts.
Its no longer valuable to go after keywords that have high search volume because it's become much tougher to rank for keywords that your site doesn't have a close correlation to, you might spend months to get to the 1st 10 positions only to find out that although the keywords are generating traffic – they are not converting.
Here are some steps to help you drive qualified traffic –
a) Use Google keyword tool to analyze the segment of keywords you want to drive traffic to: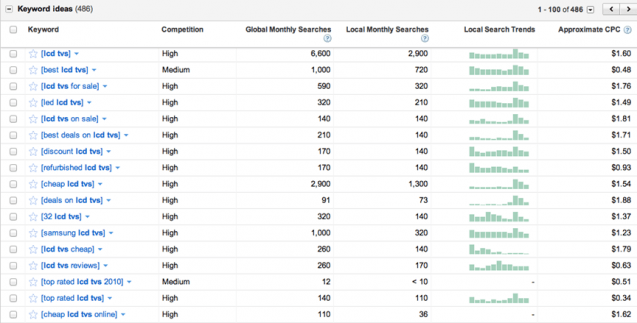 b) Cross reference this data with internal SEM conversion and SEO ranking data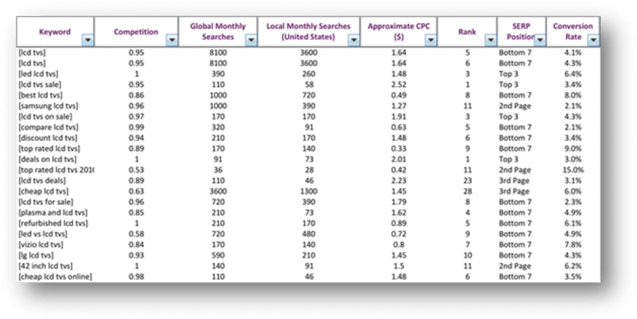 c) Lastly, filter keyword data Search Engine Ranking Position (SERP) Position – Bottom 7 to begin with and Conversion Rate.

This segment of keywords is your "low hanging fruit" – keywords that are ranking in the Top 10 on search engines and drive a high conversion rate. You can now create multiple segments – SERP Position: 2nd Page, SERP Position 3rd Page – and concentrate your SEO efforts on these keyword sets.
I would also recommend using this data for your link building initiatives. You can add another layer of information – landing page – to this grid that will help analyze which keywords to build links for with the target URL. Building links with variation in anchor text for the same landing page is an effective link building strategy.

2) Content Optimization – Remove the clutter!
With Matt Cutts recent talk on Google penalizing sites that are over optimized, it's time to remove content elements that were included only to help improve rankings. An over optimized site would not only get your site penalized but its harming conversion rate. Here's an example of an over optimized site. Elements that might be considered as over optimization:
Templatized content across multiple pages
Repeating the same keyword with very little variation
Excessive use of H1, H2 tags
Keyword anchor text stuffing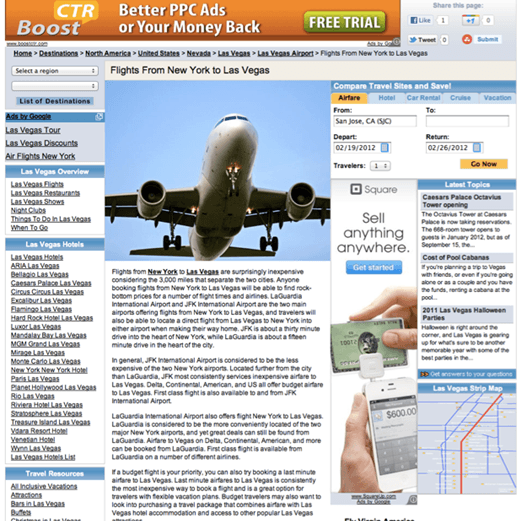 3) Optimizing Internal linking
Optimizing internal linking or internal link reclamation is a method of analyzing your internal linking architecture and making changes that help improve rankings for both the head as well as the longer tail. Here's how –

The above example shows us a small sample set of all internal links pointing to a page from other internal pages on the site. There's an opportunity here to add more variation to these internal links by targeting keywords that match the Title or content of the destination page
Internal link reclamation also provides insight to your overall internal linking structure based on HTTP Status Code (see graph below)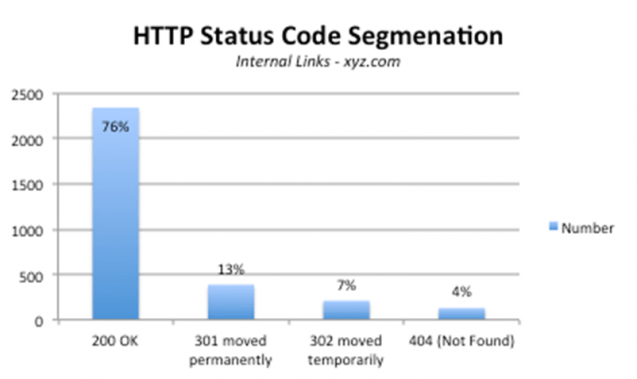 The graph above shows that 4% of internal links are not found or broken links, which can be fixed easily with the right, anchor text. You can get this data using Screaming Frog SEO Spider.
Conclusion
Over optimization of websites is now a thing of the past. With all the hats that SEOs have been used to wearing – there's one more addition to the hat collection – user experience and conversion optimization hat! However, this is one hat that's going to drive SEO Revenue and prove once again that SEO is one of the highest ROI marketing tactics.