I've had the honor, over the past few years years, of working with a wide range of businesses. Some are on the ball, only in need of a little guidance to reach the next phase of their operations. Others are on the cusp of complete insolvency, leaving it up to me to save them.
It's not easy to pull a dying business back from the brink, but let me tell you, when you pull it off? It's a fantastic feeling. Being able to look at a business and see how it's grown from nearly nothing to a profitable powerhouse is simply wonderful, and it reminds me why I do what I do.
In one particular instance, I worked with a business that had tried, and failed, to put social media to use. Their site wasn't bad, but their social presence was abysmal. Here's how I brought them back onto the right track.
Step 1: Figuring Out Where We Stand
The first step whenever I contract with a new client is to figure out just where we stand. What assets do they have available? What have they tried to do before, and what has worked? More importantly, what has failed?
This business, I found, had a decent but neglected website. They had a blog, but they posted haphazardly. Their content was good, and they had avoided any major Google penalties. No signs of negative SEO or previous bad link building. It looked like their web developer was competent, but their SEO manager was lazy.
Their social media presence was all over the place. They had accounts everywhere you could think of, from Facebook to Myspace, Pinterest to Photobucket. Most of them hadn't been touched in well over a year. Only their Instagram page seemed to have any reasonable following, mostly due to one photographically minded employee.
Step 2: Fixing the Mistakes of the Previous Social Managers
The first thing I did was draw up a list of the social media accounts to keep and closed down the rest. They had no need of a Myspace account or a Photobucket account. Obviously, Facebook, Instagram, Pinterest, Google+, LinkedIn, and Twitter all stuck around. While I pruned this down, I also pruned down their social sharing buttons on their site. No sense in keeping a link to a profile that no longer exists.
Facebook had been through at least one big layout change since the last time their page had been touched, so I went to town on it first. Their information was abysmal. Fortunately, it's not hard to spice up a social media profile. Some good copy in the information sections, some new images, clearing out old pinned posts and the like: easy. I did the same for each account worth keeping, pushing a consistent brand image throughout each site.
Step 3: Establishing Better Off-Social Habits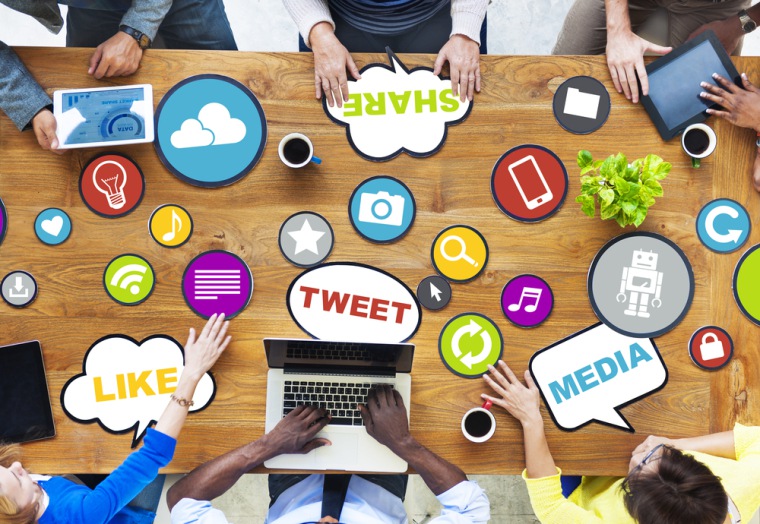 While I was doing their social cleanup, I also worked with their blogging team to put together better blogging habits. By blogging team, though, I just mean Dave, the office tech guy. He was overworked and the blog suffered. I hooked him up with a few resources to invest in quality content and taught him how to use tools to schedule upcoming blog posts. I started them off slow, with three posts per week, Monday/Wednesday/Friday. Within six months, they had bumped it up to a daily schedule.
As I said before, their site wasn't all that bad, just a little neglected. They didn't have any outstanding issues with duplicate content or keyword stuffing, for example. I identified their most popular existing content and recommended they update it for fresh users. Some of those pieces are still among their best performing articles, probably due to the backlinks they had already accumulated.
Step 4: Installing Tools to Manage Social Media Properly
I mentioned hooking Dave up with tools; I did the same for the new hires they set up to run their social media accounts after I finished picking them up. Hootsuite is great.
At this point, their social media accounts were starting to show some signs of life. A few users here and there were noticing the comeback and wondering what it was all about. We lost a few followers who had forgotten they had followed pages, and we culled some other old fake fans from the ranks. A lot of what we hooked up involved ongoing research, to keep topics rolling for the blog. Gotta have content to keep users interested, after all. I admit to doing some of this a little out of order, but that was timing on their part I couldn't force. They needed to hire someone for me to train, but it took them a while. I was ultimately happy with their selections, so it all worked out.
Step 5: Building Up a Basic Starting Audience
At this point, the blog was up and running, the sales funnel on-site existed and the social profiles were ready to go. An aggressive advertsing campaign advertising followed. A few minor, exploratory forays into PPC pulled in some users. Word of mouth amongst employees and their friends pulled in some more. I wanted to reach a critical mass before fully investing in audience building.
The reason for the slow buildup was largely due to a lack of analytics data. With virtually dead social profiles, Twitter Analytics, Facebook Insights and the like had nothing of real use. I could pull some reasonable data from Google Analytics on their site, which I used for the Facebook PPC to draw in more users. I tested a few demographics, found some that worked, and set up for the next phase.
Step 6: Ramping Up Audience Building Ads
Blog; check. Active social profiles; check. Media employees ready to go; check. Time to ramp everything up. Primarily, we kicked up the PPC to funnel more people into both the blog and to each social media account. Facebook and Twitter had the best returns, though one mishap threatened Facebook for a few days.
The biggest influencer on the acquisition and retention of social users was the campaign of activity I enforced. Frequent comment responses were all but required. We kept a casual attitude that encouraged more people to participate in discussions, particularly on Twitter, Facebook, and Instagram. Speaking of Instagram, our budding graphic designer got a front and center role in managing the graphics-heavy profiles.
Step 7: Networking with Social Influencers
It's one thing to surround yourself with normal users, but they aren't the most beneficial people you can know socially. Arguably one of the most important parts of the whole process was identifying a handful of industry influencers to hook up with for a little mutual benefit.We found them on Twitter, Facebook, and LinkedIn, primarily.
Through social relationship building, we were able to snag a couple of very nice backlink mentions in popular blog posts. We were also able to guest post on a couple of industry sites, which further spread our brand. Others didn't even need a guest post to link to us.
It's not all sunshine and rainbows dealing with industry content creators. Two in particular were adamant about turning us down at every turn. One even posted a sly message about underhanded techniques to revive the site, but they had no foundation in reality. Strictly a white hat revival movement, here.
Step 8: Coming Together with a United Sales Funnel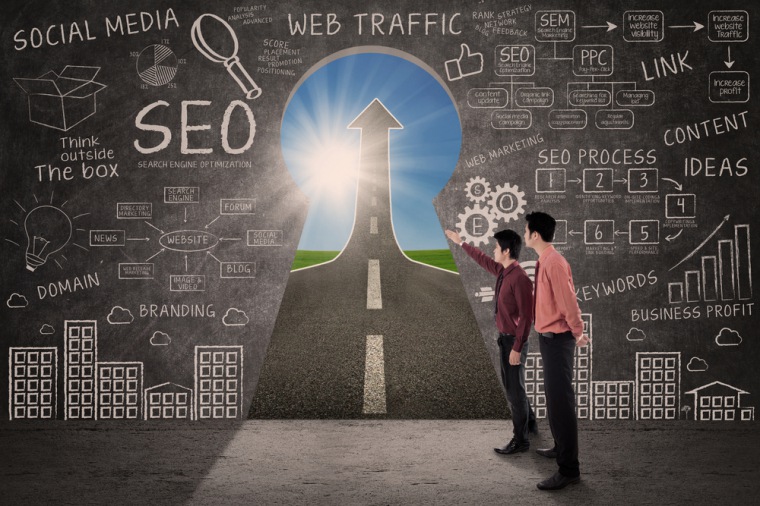 At this point, things were taking on a life of their own. I stepped back as they opened up the floodgates, pouring a better budget into their PPC and ramping up their blog production. A few good landing pages, sprucing up the rusty old sales funnel and lacing everything with analytics helped keep it all on track. It wasn't much later that I was able to step away, job well done, the site more or less self-sufficient.
I was lucky that this particular business had both the willingness to adapt and change, and the foundation upon which I could build. I'm sure it would have been a much harder project if I had to deal with stronger competition, a penalized site, or resistance to my advice. Still, it was satisfying to see the site take on a life of its own.
Have you ever pulled a site back from the brink before? What were your toughest challenges along the way? It's a great feeling to succeed, particularly when the odds are stacked against you.
Image Credits
Featured Image: Max Gibroedov via Shutterstock
Image #1: Rawpixel via Shutterstock
Image #2: Rawpixel via Shutterstock
Image #3: Creativa Images via Shutterstock