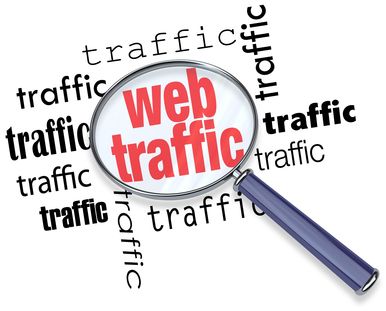 image credit: ShutterStock
You need to market your business online, and search engine advertising is one of the easiest and most powerful ways to do so. Thanks to its speed, agility, and cost-effectiveness for businesses large and small, it's a tried-and-true method of online marketing. But no one marketing tactic should work alone, and search advertising is no different. Retargeting is the perfect accompaniment, with four unique characteristics that drive more value from search engine advertising. Here's what makes retargeting the key to getting more from your search campaign:
Tracking
If search advertising is the best way to get more leads for your business, then retargeting is the perfect way to bring any lost prospects to your site. A unique form of display advertising, retargeting has the ability to track prospects that have already shown interest in your business by searching for your brand, product, or service keywords. Whether or not they follow-through with a click, retargeting pinpoints those people and shows them a display ad that reminds them of your business, so they're more likely to return to your site and contact you. This powerful technology identifies these interested consumers in two ways in order to continue showing your ad to them as they surf the Web.
Search Retargeting: Shows your display ads to people who have recently searched for your target business keywords, including your business name or specific products or services
Site Retargeting: Shows your display ads to people who have recently visited your website (often by clicking a search ad)
Speed
Now you know how retargeting targets highly interested consumers, but how does it make sure those prospects are targeted quickly enough that they remember their first interaction with your business? The truth is retargeting sets out to identify lost prospects almost immediately after they've seen your ad or your website. A single keyword search or click on a search ad can initiate retargeting, so it's important to re-engage prospects with ads that contain a special promotion, or direct call-to-action that gives an instant boost to your search advertising efforts.
Repetition
Besides its unique tracking and speed capabilities, retargeting repeatedly shows your ad to consumers over time, making it a valuable sidekick for search advertising. Consumers may start their purchase path using a search engine to discover your business, but may not be ready to buy. So by completing your search campaign with retargeting, you can expose them to your business multiple times as they surf the Web, greatly increasing the impact of your advertising efforts. This powerful ability means consumers are more likely to remember your business when they are ready to buy.
Merging
What is merging, exactly? It's the ability to combine two entities into a single, stronger entity – in this case, the ability for retargeting to merge with search engine advertising to form a much more powerful advertising approach. In fact, research shows that 31% of users click display ads, while 27% conduct a search after seeing a display ad, significantly improving the impact of a search advertising campaign.
And, because retargeting ads work further into the consumer buying journey than traditional display advertising – at the acquisition or consideration stage vs. the awareness stage – a business can get more site visits, conversions, and leads than with search advertising alone.
How does retargeting fit into your marketing mix? How can search retargeting and site retargeting compliment your search advertising campaign? Let us know in the comments!