Nearly every eCommerce store competes with Amazon on some level. Regardless of store size, if you're selling well-established brands, there is a very strong chance that your customers have Amazon as an alternative option. With the rollout of Amazon Prime, we're now forced to compete on both price and logistics. Granted, your store may have a USP that differentiates you, but at the end of the day the majority of online shoppers are concerned with saving money and swiftness of delivery.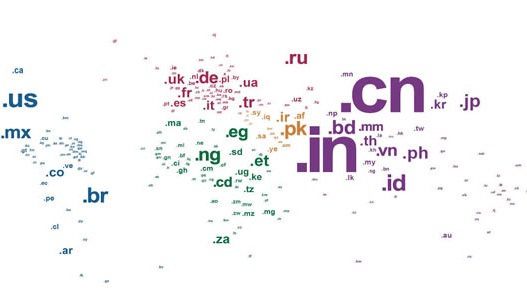 Leverage Your Logistics
Any serious online merchant slinging physical goods should know their logistics well. It's important and highly under-utilized with regard to both paid search and SEO. If you're shipping via UPS or FedEx, they'll provide you with (very accurate) maps that display the number of days it takes them to deliver a package from the zip code of origin. If you're using USPS, you have less to work with, but it's relatively safe to assume that Priority Mail will only take one day to reach an address within a 200 mile radius from the place of shipment. Accurately scaling out your PPC for targeting customers you can deliver to within two days, it's best to test each market/region individually.
Utilize Your Map Data
Now that we know our estimated delivery times, we need to leverage that data to compete with Amazon Prime's standard 2 day delivery. I run an eCommerce store that ships directly out of Denver, Colorado—80201 to be precise. Since I ship via UPS, I'm going to use their map of estimated days until delivery to geo-target my PPC ads based on searchers' locations accordingly.
Based on the map above, I know that I can deliver products to anyone in Colorado in one day via standard UPS Ground. In two days—standard Amazon Prime delivery—I can compete on delivery days for a plethora of major metropolitan areas, including some of the biggest cities in the country. Granted, not everyone is shipping from a central location like Denver but by implementing this tactic, you'll still be able to market your quick delivery to an expansive base of shoppers.
Improve Your Targeting
Actively marketing your ship times in your paid search campaigns is excellent and works well on it's own. What's better? Spending the additional time and tailoring your headlines specifically to cities and states in your one and two day ship zones. For example, I'll marketing one day shipping to anyone in Colorado, with larger cities like Denver and Colorado Springs included in the headline. While this didn't spike clicks like I had anticipated, it did increase conversions enough to warrant rolling out across larger city/state markets.
Be Prepared for Logistical Misfires
While the map data provided by UPS and FedEx is very accurate, there's always the chance that they're not able to find a delivery address or lose a package. Most delivery issues can be handled with mild customer service or a 10% off coupon. If you notice that a given city or area in your "Prime" grid is a repeat offender, change the ad to three days or revert back to your original format to avoid headaches. Rolling out delivery-focused targeted can yield positive impacts in your paid search conversions, easily scales out, and takes less time than you think.
Do you have other tips or ways your eCommerce business competes with Amazon? Please leave them in the comments below.