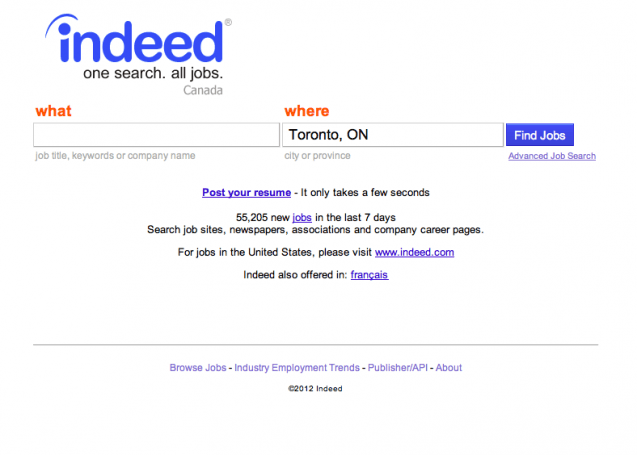 Indeed has announced its acquisition by Japanese human resources and information systems firm, Recruit Co. Ltd. Indeed is the top job search site worldwide, attracting over 80 million unique job seekers in 50 countries. Recruit Co. provides HR services, like temporary staffing, placement, recruitment advertising, and employee training in Asia and North America.
The acquisition opens more opportunities in Asia for Indeed and helps Recruit in its pursuit of becoming the "leader in HR and recruitment services worldwide," according to Masumi Minegishi, CEO of Recruit.
Indeed is also the biggest employer review site in the world, with over one million reviews. Since launching resumes a year ago, job seekers now upload more than one million new resumes each month.
"We became the world's leading job site by putting job seekers' interests first and providing the best possible job search experience in every market," said Rony Kahan, Indeed's co-founder.

"Our success is also due to our dedicated team of employees and our tens of thousands of loyal advertiser and publisher partners," said Paul Forster, co-founder. "We are excited to work with Recruit to build on our leadership position."

Emily Forrest – MBooth
Indeed will continue to operate as an independent business unit of Recruit Co., retaining its current senior management team.