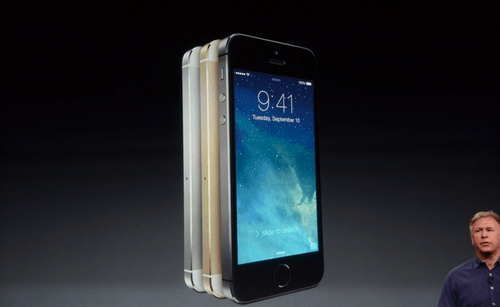 Tumblr
Even those leaked documents from the German magazine Der Spiegel, which claims that the National Security Agency dubbed Apple co-founder Steve Jobs "Big Brother" and iPhone users as "zombies," couldn't put a damper on the highly buzzed iPhone Event on September 10. After all the rumors and speculation, Apple unveiled its next-generation smartphone, the iPhone 5S, along with some other goodies.
Since Apple revealed several juicy bits of information throughout the day, and you were probably doing more important things like work, we thought it was a great idea to get to the meat and potatoes of the iPhone event. Here's all the essential info from Apple, just in case you missed it.
The iPhone 5S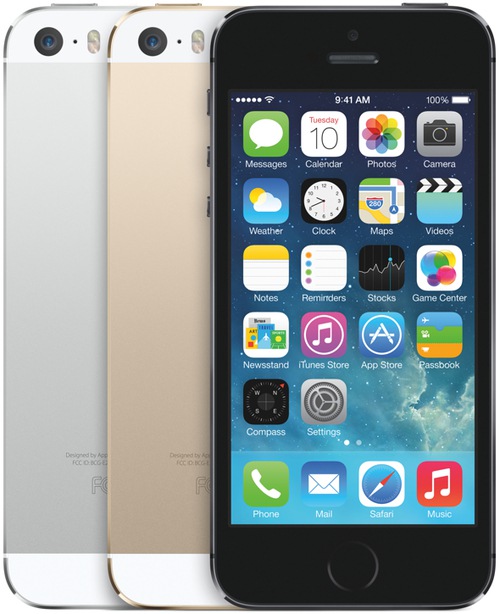 Tumblr
The latest iPhone will run 64-bit apps, as opposed to the previous models that ran at 32 bits, because of the new Apple A7 processor. Without boring you, this new chip is supposed to make the iPhone 5S five times faster than the iPhone 5 and 56 times than the original iPhone. There's also a CoreMotion API for developers and an upgraded camera that will have 15% more area thanks to a five-element Apple-designed lens with f/2.2.
As for battery life, here's what you can expect: on 3G over 10 hours of talking time, 8 hours 3G browsing, 10 hours LTE or Wi-Fi browsing, 10 hours video playback, 40 hours music playback and 250 hours standby.
Apple also announced that along with the traditional black and white models, the iPhone 5S will also be available in champagne gold, which apparently isn't gaudy but "in" right now.
The iPhone 5C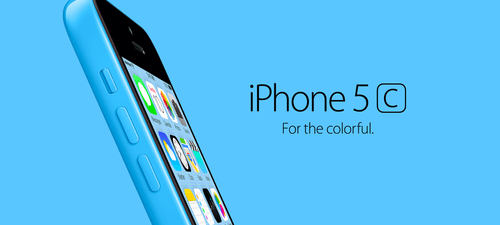 Tumblr
Don't want to spend an arm and a leg on the 5S? You're in luck. Apple also announced the cheaper iPhone 5C. The 16GB iPhone 5C will retail for $99 with a two-year contract, a 32GB model at $199. That sounds great, unless you run off contract. Then it will cost you $549 for a 16GB and $649 for a 32GB. This surprising move from Apple makes sense financially as many consumers are afraid to spend $399 for a phone. This lower price could make the iPhone 5C the highest selling model and really hurt the Android market.
The 5C also has some personality that we're not used to seeing from an iPhone, since it will come in five colors: green, white, blue, red, and yellow.
Pre-orders start on September 13.
iOS 7 Release Date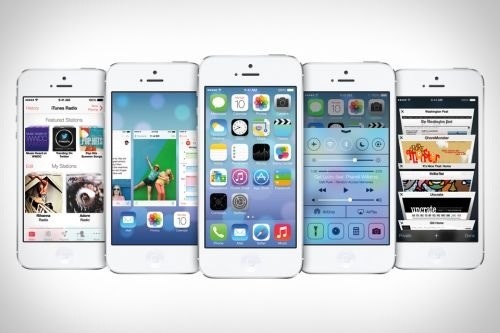 Tumblr
Besides the iPhone 5S and 5C, Apple also announced that the iOS 7 software will launch on September 18. Apple gave the operating system a complete overhaul with new colors, icons and animations, as well as, redesigned Mail, Calendar, Music, Photo and Camera apps.
Free Apps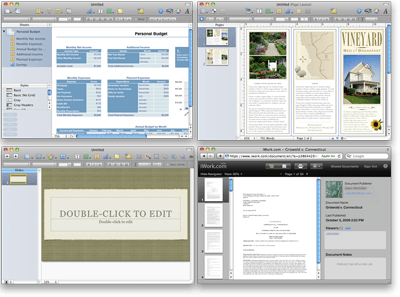 Wikipedia Commons
Perhaps the most interesting news from the event was the announcement that Apple will be now offering some of its most popular apps for free. You read that right. Free.
After consumers purchase a new iPhone, iPad or fifth-generation iPod touch they'll be able to download iWork, Keynote, Pages, Numbers, iPhoto and iMovie for free. Previously, iMovie cost $4.99, while Keynote and Pages were priced at $9.99, so this is a nice little reward for Apple zombies users.
What do you think of the Apple iPhone event? Which announcement are you are most excited about? Drop us a comment and let us know.