Want to see what other books we've covered? Read our other reviews in the SEJ Book Club archive.
This month's book club pick is one of my favorite books on business and productivity, which challenges today's ideals of how we should work. Rework (affiliate link), written by Basecamp (formally 37signals) founders Jason Fried and David Heinemeier Hansson. Heinemeier Hansson also created open-source Ruby on Rails, a programming language.
The authors definitely have a different approach to business, life, and workflow than many of society's traditional ideals, which is why the book appealed to me. Here's a few of my favorite ideas and topics from the book.
Workaholism
The book is broken up into specific topics, where the authors wax poetic about topics they feel strongly about. The concept seems confusing at first, but it reads quite smoothly. For instance, in the first section of the book, Takedowns, there is a piece on Workaholism. The authors state, "Not only is this workaholism unnecessary, it's stupid. Working more doesn't mean you care more or get more done. It just means you work more," which is something that I completely agree with.
I think instead of celebrating working 60 hours a week, we should be celebrating (and learning from) those who manage to make as much or more than everyone else and work 20-35 hours per week. Those who manage a schedule under 40 hours per week are likely delegation and productivity masters, who have a great handle on how to manage their responsibilities and regular tasks.
Choosing Work You Want to Do
Another one of my favorite sections was about "making a dent in the universe" and "scratching your own itch." Fried and Heinemeier Hansson assert you will be happy if you find work that makes you feel like you are making a difference, all while solving a problem you find yourself having.
There are tons of stories of large companies that got their start from their founder wanting to create something better, including Mary Kay Cosmetics and Under Armour. When you are passionate about what you do, you don't mind working, and a better company develops from that passion.
No Time is No Excuse
One thing I hear from many people after I explain my line of work and experience in freelancing is they would "never have enough time" to do something like that. Rework asserts,
"There's always enough time if you spend it right."
I wholeheartedly agree. The authors assert if you think you don't have enough time to start practicing your passions, then you need to look at how you are spending your time. Just going to bed one hour later (or waking up one hour earlier), or not watching TV can free up hours per week to work on starting a business, writing a book, or accomplishing another project you've always wanted to start.
(Another book that explains this point well is Stop Saying You're Fine by Mel Robbins, which I would highly recommend to anyone looking to start a business, lose weight, or make another major change in their life.)
Main Points of Rework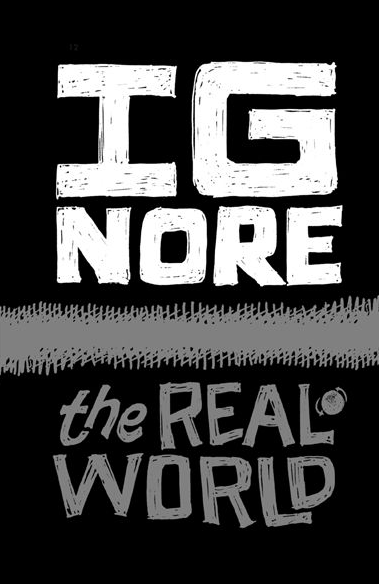 Fried and Heinemeier Hansson have a few underlying "words to live by", which they introduce in the book, including:
ASAP is poison
Underdo the competition
Meetings are toxic
Fire the workaholics
Emulate drug deals
Pick a fight
Planning is [just] guessing
Inspiration is perishable
These seem confusing or even harsh, but the way they explain these concepts and how they have applied them to 37Signals' business model is truly fascinating.
Overall, I loved this book and think it would be a great read for anyone who wants more out of their life, business, and daily work. There are several revolutionary concepts sprinkled throughout the book and the authors are living proof that this type of out-of-the-box thinking can translate into a massively successful career and business.
Next Month's Book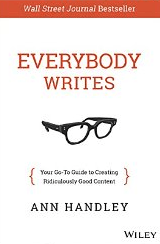 Next month, SEJ Editorial Assistant Catherine Quiambao will be reviewing Ann Handley's Everybody Writes: Your Go-To Guide to Creating Ridiculously Good Content (affiliate link). Feel free to pick up a copy from Amazon or your local library and read along with us!
---
Have you read Rework? What tip has helped you the most? Can you recommend any other books entrepreneurs looking to be more productive?
Want to see what the SEJ Book Club has read or is planning on reading next? Check out our GoodReads profile and add us as a friend!
This post contains Amazon affiliate links.
All screenshots taken Feb 2015. Featured image by SEJ.