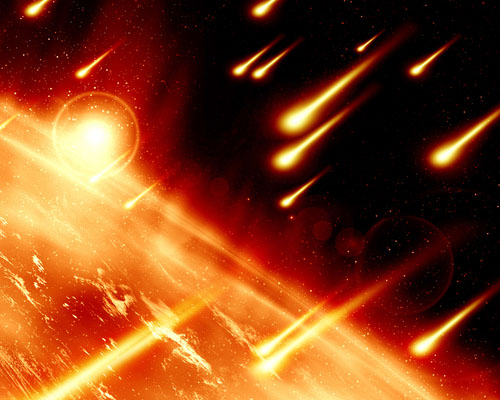 Many SEO's have used blog and syndications networks at one time or another to take advantage of the controllable anchor text and ease of building links at the click of a button. These networks wouldn't be so robust if SEO's weren't using them. The days of using them, however, are coming to an end as Google recently announced the de-indexing of the industry's major blog networks, leaving SEO's and clients alike on edge about some of their link development efforts.
Those that need worry are any who have relied heavily on blog and syndication networks for inbound links without diversifying their efforts. Any good tactician or agency will have an expansive list of tactics and is consistently brainstorming new ideas for link development. In this article I will share some of those methods with you, so that both you and your clients are prepared for the day that your blog network is finally tagged and destroyed by the almighty Google.
Broken Link Building
Broken link building should really be the first step you take as these are the definition of easy to obtain links. While you do need to have a technical side to your approach, this is a method that can learned by anybody who is used to being in front of a computer. Whether you are advanced enough to write a Python script to dig through log files, or need an easy to follow broken link building guide there is always a starting place that will help you secure the structure of your link profile before you even begin to look for new resources.
Traditional Public Relations
Public relations have always been about buzz, news, and positive perception. In the big scheme of things no company is going to be able to accomplish their business goals without generating conversation and excitement about what they have going on. I am not saying that you need to drop everything and create some kind of viral hype, but I am proclaiming that you need to be smart and strategic about building your brand. Two new Twitter applications I have noticed have done a tremendous job of this. Fame and Fitocracy both succeeded in generating pre-launch buzz and are in the midst of enjoying initial success. Whether you are pre-launch or have a solid foundation based on years of accomplishments, PR is an imperative tactic requiring continued thought and innovation.
For example, there are a few methods you can use right now to get started.
Help a Reporter Out is free service that alerts you when a credible source is needed for articles of many kinds. Often times you will see requests from ABC News and other major news outlets. For extra tracking sign up and follow the free PR source through social media to be the first notified of any opportunities.
Google Alerts can provide the same kind of notification, but based on creative keyword selections. For example, if I have a client who is selling action cameras (like a GoPro) I can set up a Google Alert for the exact term "Point of View Video." By filtering through these results I am sure to find instances of people using my product, which is a great starter to building a list for manual outreach. The possibilities here are endless as long as you can brainstorm ideas relevant to your market and take the time to look through every result.
Finally, don't be afraid to do the dirty work (which is fun for me) of going all out on networks such as LinkedIn. Find common ground with influential reporters and bloggers, and get to know them. It is no longer awkward to reach out to strangers online, and solid relationships can create a priceless resource in public relations.
Don't be Afraid of Forums and Blogs
I will be the first to admit that Forum posts and blog comments are not the most authority-laden links on the planet, but if done right this method is actually very helpful as it allows for full control of anchor text. Please stop reading right now if you think I am going to instruct you to spam forums and blogs with profile and signature links.
This is actually an opportunity to contribute to niche communities and add to the conversation in a variety of ways. I am a full on advocate of participating in blogs and forums as long as you are:
A) Posting lengthy, relevant content. Two paragraphs with one link will always get the job done. Take the time to research the specific thread if you have questions, and if people interact with your post go back in and continue the conversation.
B) Experimenting with anchor text. The days of single keyword or key phrase anchor text are beyond us in my opinion. Even the largest contributor to a blog or forum can be called out by a moderator if they post a link that has the anchor text "hotels in Miami" or something else generic to that effect. A recent study on how the web views anchor text should be enough to convince us that it is not only appropriate, but effective to have the anchor text say something like "the room service was outstanding at the hotel I recently visited in Miami."
Make an effort to be a contributor and remember that you are posting for more than just a link. The words surrounding your link will create a perception for potential link-clickers who may just be your next brand advocate.
Experiment with Mechanical Turk
This is something that I am relatively new to, but after learning about this incredible tool's potential for performing tasks such as analyzing search queries and conducting link research I began to brainstorm just what might be possible by leveraging this 500,000 person internet army. From classifying links to identifying search query data, a lot is possible through this paid (and very reasonable tool if you can get creative with your tasks) tool. One simple example of how this tool is used revolves around a CRM problem many have which is the auto fill inserting terms that may be recent negative news about your company.
By using Mechanical Turk you can have hundreds of people search for selected terms that will bump the negative term down the list so users so longer have an instant negative perception of your brand. Now think about the possibilities when building links and let the brainstorming begin. If you had the opportunity to have one separate individual at a time analyze different links from a competitor you could gather immense amount of data not available from SEO tools. These worker bees have the ability to classify links by type of website, anchor text, length of content, and more. One issue many people have when using tools such as Open Site Explorer is being forced to click in to link origins to see exactly what the resource is. By using Mechanical Turk you have the ability to have somebody else classify the link for you in an ample amount of time. This is just one of the many possibilities.
Conclusion
There are a few tactics I have skipped because they are commonly known. Guest blogging and manual outreach are a given in today's link development world, a world that requires continued creativity and innovation. The tactics displayed above are a simple list for getting started, but it is important to remember that the possibilities for networking online and building links are nearly endless. Black Hat methods will continuously be sought by the giant Google machine, and having a solid bag of tricks in your white hat will always keep you ahead of the game and conducting solid work for your clients.