Editor's Note: By popular request, Search Engine Journal is now publishing search marketing articles in Spanish. These are not translations of posts already published in English; they are unique and written especially for Spanish-speaking audiences.
Conseguir enlaces es la base de todo posicionamiento web, sin entrar en la generación de contenido. Pero a día de hoy, especialmente Google mira con muy buenos ojos el "quien eres". Tenemos que ir más allá de escribir contenido de calidad y conseguir enlaces, tenemos que mover el contenido, nuestra web, nuestra marca ya no sólo para conseguir el enlace (lo cual sigue siendo primordial) sino para conseguir que se hable de nosotros.
Quizás por esto cada vez más los linkbuilders están basculando su trabajo hacia comunicación 2.0.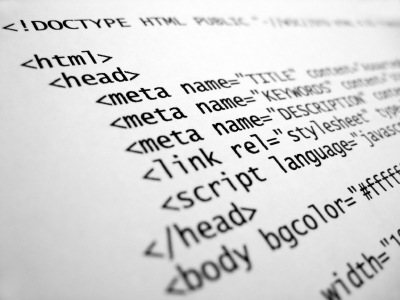 El nuevo linkbuilder tiene unas funciones claras: Conseguir enlaces. Esto no cambia y es la clave. Pero para ello hace falta:
1. Trabajar nuestra marca comercial, web, marca personal, contenido general, contenido concreto en las Redes Sociales. Cada vez cuenta más nuestro posicionamiento dentro de Facebook, Google+. No olvidemos trabajar Youtube, Twitter, Linkedin o Slideshare. ¿Cuántos resultados en las primeras posiciones en ciertas búsquedas lo ocupa
Slideshare?
2. Tenemos que conseguir que otras webs o blogs se hagan eco de nuestras noticias, de nuestros productos, de nuestras promociones. Por lo tanto aquí nos encontramos con que el linkbuilder necesitará saber comunicar. Ya no se trata de un intercambio de enlaces puro y duro. Ahora el linkbuilder deberá saber atraer el interés de su interlocutor para conseguir enlaces de calidad. ¿Por qué no montar un evento off u online? Para un hotel podría ser interesante realizar un evento con bloggers especializados en viajes para que asistan. Éstos hablarán en sus blogs y canales de redes sociales sobre el evento, el hotel y muy posiblemente acabarán enlazándole.
3. Aparecer en los medios. ¿Cuánto pagarías para conseguir un enlace desde ciertos medios de comunicación? Pese a que algunos de ellos comercializan con las noticia (triste pero cierto) y que conseguir un enlace puede ser una tarea tremendamente complicada, será más fácil si somos capaces de generar noticias. Todo lo que ocurre en su empresa, en su sector ¿no podría ser noticia? ¿Porque no crea la noticia y la divulga a los medios? No es fácil ni rápido, pero funciona. Para empezar necesitamos incorporar al equipo un profesional de la comunicación para conseguir dos cosas: que algo sea "noticia" y hablar el mismo idioma que el periodista del medio que le va a atender, así como saber cuándo es el mejor momento para hablar con un periodista que está trabajando. Los ciclos de trabajo de una redacción son diferentes a los de un profesional del marketing online y es importante tenerlo en cuenta.
Si nos paramos a pensar en los tres puntos anteriores para conseguir enlaces, ¿qué creemos que puede suceder con nuestro Authority Rank?
Si Google ve que nuestra marca o nuestros productos aparecen en varios blogs de diferente tamaño, en medios de comunicación o redes sociales sinceramente creo que sólo lo puede valorar de una forma: altamente positiva.
Lo mejor de todo es que la tarea tediosa, aburrida y sacrificada del linkbuilding pasa a ser Rock&Roll