If you've looked left or right in the past couple of weeks, scrolled through a Facebook or Twitter feed, or even sat down at a busy cafe on a weekday afternoon, then you've undoubtedly heard of Pokémon GO. The mobile application, based on the beloved, 20-year-old characters, that has been an unstoppable juggernaut since its release on July 6th.
That has been exhibited rather clearly by the tens of millions of downloads globally, the millions in daily revenue that the app is generating, and more than a few local stampedes. As with any cultural phenomenon, marketers have been looking for ways to capitalize on the popularity and turn it into revenue. (After all, why should Niantic and Nintendo have all the fun?)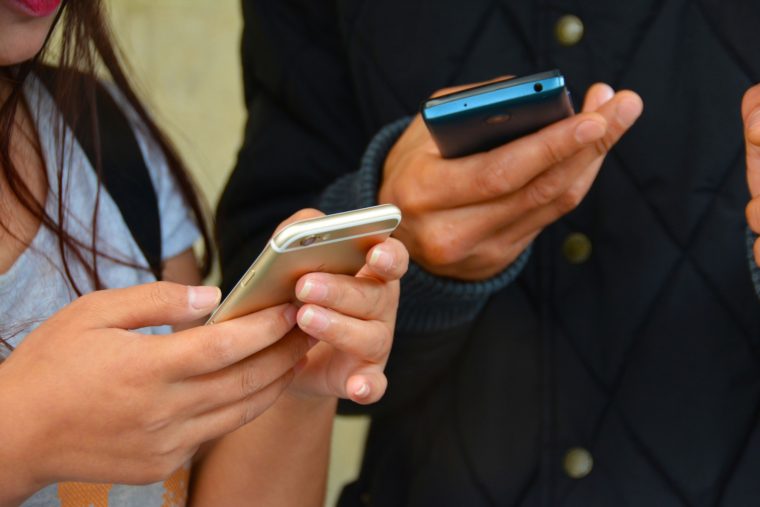 Gulfstream Park, a client of ours at t2, is a well-known racetrack, casino, and entertainment venue in South Florida and their goal was to take advantage of the trend and drive onsite, real-world visitors to their shopping, dining, and entertainment areas. In this case study, I'll briefly cover the strategy going into the campaign, the yielded results and, perhaps most importantly, I'll review three key takeaways – both Pokémon GO-related and universal – that marketers can leverage when developing similar campaigns.
The Strategy
Located at Gulfstream Park is a popular gourmet burger stop, ROK:BRGR Burger Bar & Gastropub. For Happy Hour, it was decided that this location would serve as the Park headquarters for the first official Pokémon GO Pop-Up Party. Around the Park, over 20 PokéStops were discovered (i.e. landmarks where players could acquire supplies and have a good chance of finding Pokémon) as well as two gyms (i.e. locations where players could engage in a battle on behalf of their team).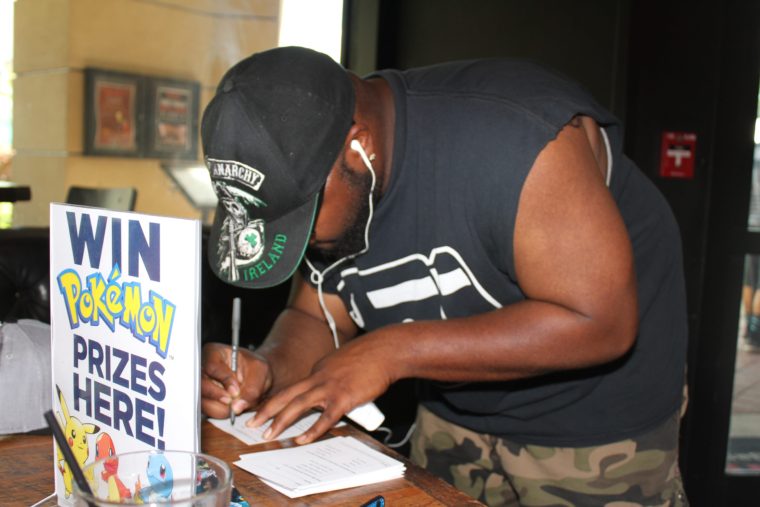 Coupled with the Happy Hour specials and hourly prize giveaways for participating players, there was plenty of incentive for players to visit the Park and join in the hunt. To keep players engaged and further incentivize their participation, Lures were implemented every half hour at Stops throughout Gulfstream Park. What exactly does a Lure do? It increases the frequency with which Pokémon converge on a PokéStop. With Lures activated for half hour intervals, Gulfstream Park was able to ensure that there was never a shortage of Pokémon.
The Results
Considering the speed with which Pokémon GO has hit the market and the rate at which its popularity has increased, planning and execution were given a limited window. A major focus of this campaign needed to rely on hyper targeted digital ad campaigns geared towards a local market with easy, short-term access to the venue and a penchant for mobile applications (as well as a propensity to fall into the tech early adopter category). Luckily, marketers can leverage all of these criteria on Facebook.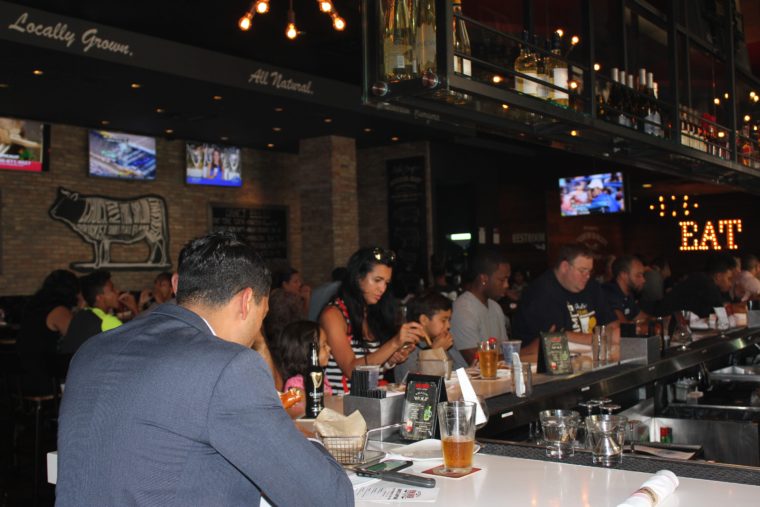 While final, detailed results data are still being tallied; estimates suggest that about 80% of patrons during the Pop-Up Party hours were there specifically to join in on the Pokémon fun. There were solo arrivals, couples, groups, and families, and, perhaps most importantly, every single one of the participating parties purchased at least one item from the restaurant.
You can see the Facebook live stream here.
What Marketers Need to Know
While this was a unique, exciting campaign, it did highlight some rules, guidelines, and items of note that marketers will want to consider (especially if a Pokémon GO-themed initiative is in their future anytime soon).
A Causal Relationship
The death of organic reach on Facebook is not a new discussion, and it certainly isn't one that I plan to dive into here (because there is nothing more that needs to be said about it). But there is still hope for organic reach in the form of topical content.
Gaming the Facebook News Feed algorithm is not the easiest thing in the world, considering how often it changes and how mysterious it tends to be. But one thing is for certain: hot topics are given exposure priority. Before increasing the reach of the Pop-Up Party announcement content with hyper targeted ads, we noted that the organic reach of the four Pokémon GO-themed posts were, on average, 82% higher than the average organic reach of all of the previous month's posts.
Facebook made its affinity for topical content clear when it rolled out 'Top Trends' topics in its sidebar, but such a significant increase in something that has steadily been in decline (i.e. organic reach for Page posts) is certainly unprecedented.
Incentives are Crucial
The nature of Pokémon GO is such that it can be played virtually anywhere. Of course, some areas and hot spots are better than others, but on a purely binary level, it can be played from anywhere. To turn virtual worlds into real-life traffic, you're going to need to give your audience an incentive.
For the case at Gulfstream Park, the incentive was made clear in the initial ad content: giveaways would be offered (every hour, which turned into every half hour, then every ten minutes as more and more participants joined), Lures would be set (by Gulfstream Park) and specials would be made available for players attending the event. These are not difficult measures to take. In fact, with the exception of the Lures, everything involved in this campaign was largely traditional marketing.
One of the most fascinating features of Pokémon GO that I've commented on is the fact that it is one of, if not the first product to market that truly transcends the now-stale SoLoMo (social-local-mobile) mantra. That means that an effectively executed campaign can reach users wherever they are (your range will depend on the scope and length of a campaign), bring them together in a physical location, and allow them to both engage with the brand and with each other.
But marketers also need to be aware this is not for everyone.
Face Your (Augmented) Reality
Not every consumer-facing brand is ripe for a campaign that incorporates Pokémon GO. It might seem like a must-have, especially when you factor in the well-documented popularity and benefits to a local organization, but for the campaign to generate successful results, it needs to make sense for both the brand and the players.
As noted above, this is a game that can be played everywhere. So the incentives matter as much as the social aspect with regards to driving players to a particular location, but if both of those elements feel uninspired, then the campaign simply isn't going to work.
Your location needs to fit into the theme of the game, and your incentives need to appeal to the mindset of the player. Without a strong understanding of the product, the demographics playing, and their interests (mined in your audience data) you might find yourself disappointed with the results. Take a close look at those elements before making an investment in this kind of initiative.
Conclusion
20 years ago, when Pokémon first took the world by storm, its player base was largely made up of children, teens, and young adults anywhere between the ages of 5 and 30. Now, two decades later, those players with an affinity for the game and its characters are 25, 35 and 45 years old. For the first time in a long time (maybe ever) a product exists that has mass, uniform brand awareness and appeal to virtually everyone in the 18-49 demo. That's a pretty exciting aspect that helps explain some of this popularity and could spell more success for the product in the months and years to come.
Image Credits
Featured Image: Unsplash/Pixabay.com
In-post Photo #1: terimakasih0/Pixabay.com.
In-post Photos #2 and #3: Images by Gulfstream Park. Used with permission.