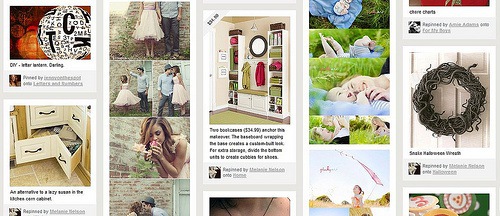 Although nearly every start-up and fledgling company battles to find new ways to monetize its users, Pinterest appears to have been secretly capitalizing on its customer base through the use of affiliate links. The two year-old social network site, which allows users to "pin" photos, recipes, and products to a "virtual pin-board," has quickly grown to millions of visitors per week and is one of the top traffic referral sources on the Internet.
According to a recent discovery, which was made public by digital marketer and blogger Josh Davis, Pinterest is modifying links to ecommerce sites to include their own affiliate tracking links. Now, when a Pinterest user clicks through a "pin" on Pinterest and makes a purchase at an ecommerce site, Pinterest receives a percentage of the sale. Pinterest has been using the skimlinks service, which automatically adds affiliate links to any products that may be associated with an affiliate program, to quietly modify the links.
Davis said the following of the automatic affiliate link-swapping in his post:
"I, like many people, don't have a problem with Pinterest making money off of user content. The links are modified seamlessly so it doesn't affect the experience. Pinterest likely should disclose this practice to users even if they aren't required to do so by law, if only to maintain trust with their users."
Even though the majority of Pinterest users will not have a problem with the rapidly growing site making money off of affiliate links, it is a questionable decision from both a business and ethical standpoint to not disclose this fact to Pinterest users. If Pinterest wants to regain the trust of its users, they should fully disclose the details of the affiliate program and issue a statement as soon as possible.
[Sources Include: LLSocial.com & NY Times]