Twitter's rocky relationship with third party developers makes headlines again, this time in a case of data access. The microblogging company was sued by PeopleBrowsr, a social networking data analysis company, and appeared in the San Francisco Superior Court on Wednesday, where the judge granted PeopleBrowsr a restraining order compelling Twitter to provide full Firehose access.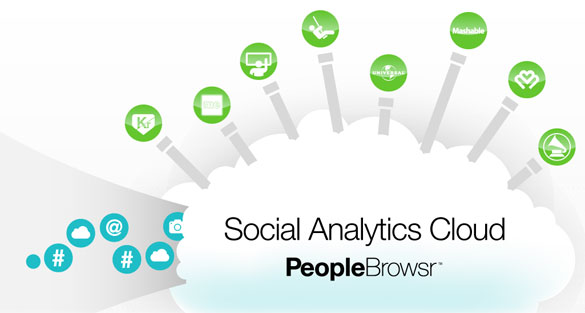 PeopleBrowsr has been using Firehose on a month-to-month basis since July 2010, but in July 2012 Twitter invoked a clause in the agreement that allowed for terminating the contract without cause. The company has been paying Twitter more than $1 million a year to access the data, and relies heavily on Firehose for social data intelligence. In fact, PeopleBrowsr APIs are developed on the foundation of Twitter's public tweet Firehose of more than 400 million tweets per day. Kred, a social media influence analytics tool developed by PeopleBrowsr, relies heavily on data gathered from social networks like Twitter, Facebook and LinkedIn.
"PeopleBrowsr has used the Firehose to build pioneering and broadly adopted products like Kred, the world's only open, transparent and real time social influence measure," explained Andrew Grill, CEO of Kred.
Without Firehose access, PeopleBrowsr's business model is seriously threatened – a "commercial disaster" as PeopleBrowsr founder Jodee Rich described it:
"Without the Firehose, PeopleBrowsr cannot provide the products its users and contracting partners expect, and will suffer devastating damage to its goodwill and business relationships."
The San Francisco Superior Court judge granted PeopleBrowsr a temporary restraining order against Twitter, allowing the company full access to Firehose, which will last at least till January 8, 2013, the hearing date for a preliminary injunction.
Although Twitter argued that PeopleBrowsr's case was without merit, there might be a case after all.
"Twitter promoted its 'open ecosystem' to encourage third parties to risk their time and money building businesses that depended on Twitter to survive," explained Robert. G Harris, Professor Emeritus in the UC Berkeley Haas School of Business and expert in competition and patent policies, and a key witness for PeopleBrowsr.
If PeopleBrowsr wins the case, this will set a precedent for other companies who had similar issues with Twitter.