Cause marketing (marketing for a specific cause or organization, most likely a nonprofit), is nothing new; it's been around for generations. What is new, however, is the fact that the current generation of consumers is demanding it from businesses more than ever. It's not uncommon for a person to ask a company what they're doing to give back to the community, or to the world, before making a purchase from their business.
If the business can't respond with a good answer, they're most likely missing out on a large group of people who won't be buying their product.
Cause marketing and social responsibility as a whole is something that all businesses and brands should be trying to incorporate into their business plans. If not, they can expect their audience to turn to competitors who are. In Part I of this series, I discussed what makes a great cause marketing campaign. Now, read on to learn more about how to get started.
1. Choose a Related Cause to Support
Note that some of the most successful CRM campaigns existed between causes and businesses that are somehow related. For example, alcohol companies often promote designated driving campaigns. This takes away some of the stigma while also promoting a positive cause that is directly impacted by their company. Another example would be if a pet food company supported no-kill animal shelters; most likely their target audience is animal lovers, and so it makes sense for them to support shelters. Cause marketing probably won't work if your company chooses an obscure cause that is in no way related to your product or service.
2. Choose a Cause You Feel Passionate About
It's also important to choose a cause that you and your employees feel passionate about; nothing takes the good feelings away from a campaign like a half-hearted attempt at doing something good. Cause marketing takes some extra time and effort and it will be obvious if you're only doing it for your own benefit and not for the benefit of the cause as well.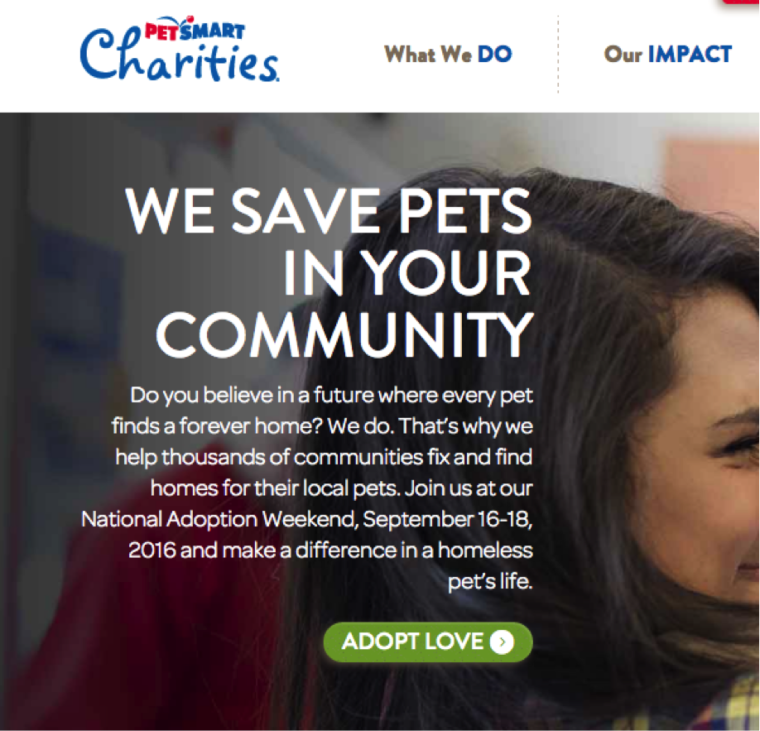 3. Create a Simple but Memorable Message
According to the Harvard Business Review, "Sixty-nine percent of the consumers surveyed told us they are most likely to remember a public service announcement that presents the facts in either a surprising or a straightforward way, while only 11% said they tend to remember those that make them laugh, and 20% said those that scare them."
This just means you shouldn't skip over the facts in an attempt to elicit emotion from your audience. Sometimes the facts, when presented in a memorable way, are enough to stick in people's minds and make them pay attention to your campaign.
Think about the most memorable marketing campaigns you've experienced; most likely they had a catchy phrase or tagline or an inspirational message. Think the "ITouchMyselfProject" for breast cancer awareness, SolesforSouls that gives shoes to kids, or the "Not a Bug Splat" for combatting drone strikes on civilians. I won't be forgetting any of those catchy slogans anytime soon.
4. Give More Than Just Money
Something about donating a ton of money to a cause and nothing else just doesn't ring true for a lot of consumers. Just like it's obvious if you're supporting a cause that you don't truly care about, it's obvious when a company gives money to be able to say they're supporting a cause, but they don't put in any time, effort, or manpower to make their efforts seem genuine.
Don't just say you support a cause, actually do something about it. This is great for small businesses who don't have the budget to just write a giant check. It is just as good, and sometimes better, to donate time and services towards the cause.
A friend of mine works for a company that encourages their employees to spend time volunteering by paying them for their days off, calling it a "betterment bonus,". Or perhaps a business donates both money and volunteers to work a benefit for the cause they support. These efforts ring true and are just as likely to promote positive brand awareness than writing a check and calling it a day.
5. Create a Strong Advertising Campaign
All your great cause-marketing efforts will be for nothing if you don't advertise what you're doing. Don't feel bad about advertising your hard work; this will benefit both your business and the cause you're devoted to. Work with the organization to double your advertising efforts; you should be promoting the cause, and they should be promoting your business. In the end, you both will get the publicity and everyone wins.
6. Use Social Media to Your Advantage (Even More Than You Do with Traditional Marketing Campaigns)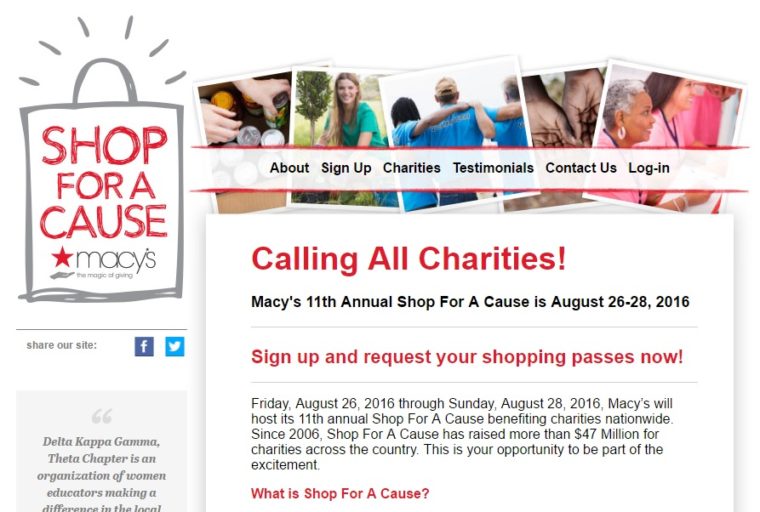 Don't forget to use social media to your advantage. Take the inspirational message from #3 and create a Twitter hashtag. Post photos of your efforts on Instagram. Advertise events on Facebook. Social media is your friend; don't ignore it. Use cause marketing to reach your target group but also to raise awareness for your business, your commitment to social responsibility, and whatever nonprofit you choose to support.
Hopefully, we've erased the line that stands between corporate marketing and social responsibility; the two are not mutually exclusive, and it's time to start thinking about them as a joint effort to help your business meet its goals while at the same time making a commitment to improving the world.
How are you going to implement these tips into your business plan to start a cause marketing campaign? Comment below!
Image Credits
Featured Image: monkeybusiness/DepositPhotos.com
All screenshots by Sergio Aicardi. Taken August 2016.