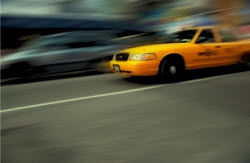 For the last year or so, I have done some very simple optimization for a local electrician with the goal in mind that he could get a couple more leads in this tough economic time. This client never had a website and was the typical "yellow page" advertising tradesman. One day when discussing the economy and gas prices we talked about SEO and the value that organic search can bring to small businesses.
This electrician was not new to the "miracle technique" that brings you a thousand new clients for $19.99 a month. In fact he has several sleazy sales people calling him a month about such tactics. How did I get him to talk to me? Easy, he's my father in law! Ok, I'll admit it I offered my services for free but it was to prove that organic search traffic brings (when targeted properly) qualified traffic. I was absolutely set on changing his opinion on a service that so many people have ruined by fake promises.
What we did first…
Since this client didn't have a website, we registered a domain and set up a quick WordPress site. It's pretty basic but it gets the job done. From there we created several services pages as well as a service locations tab.
Each location page highlights the city that he services, a small paragraph explaining his credentials, his phone number, and image displaying his A+ BBB rating. The title tags and Meta descriptions were custom written as well. Nothing fancy but it fulfilled the needs of his sites visitors as well as the search engines.
Over Time The Rankings Came
I mentioned earlier that I was doing this free of charge so link building wasn't something I had a whole lot of time to put towards it. The site did receive some natural links but it's still a work in progress.
The goal of this site was to rank well for local cities + "electrician ". For example St. Paul Electrician (sorry for the cheap plug, but small businesses deserve every link opportunity they can get!) After several months the client started getting a couple phone calls requesting his services. When inquiring where they found his business several proclaimed "Google". After receiving half a dozen of these calls within the next month or so I turned him into a firm believer in SEO.
How is this traffic better?
How do I justify the title of this article? For this specific company, they are listed not only in the BBB but at Angies List as well. Both have brought traffic and calls but this client routinely gloats about how the "Google Calls" brings better business. He mentions that he gets a lot less tire kickers and people just comparing quotes. This experiment has made him an SEO believer and he sees the results first hand by the extra business he otherwise wouldn't receive.