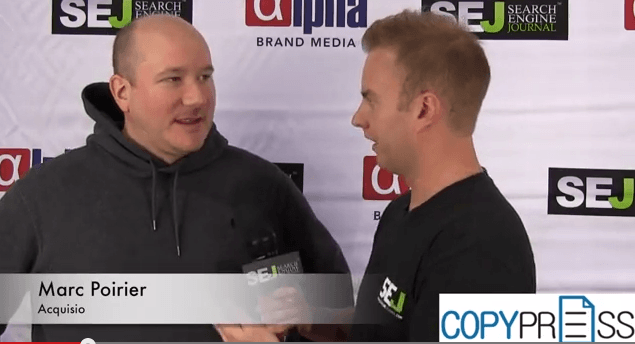 As part of our SEJ interview series, Marc Poirier of Acquisio joins us to talk about a new tool launched by his company for PPC call tracking management.
Acquisio has been working with various call tracking companies for a while and slowly integrating the products from those companies into the Acquisio platform.
With this momentum behind them, Acquisio has built some of their own proprietary technology and recently announced a new product for PPC management that allows them to optimize clients' campaigns for call tracking.
Marc explains more about this in the video below:
Here are some key takeaways from the video:
Rather than optimizing for conversions that happen on your website, Acquisio's new tool optimizes for calls received by users clicking on your PPC ads.
Acquisio's third party partners track metrics such as the number of calls, length of calls, where the calls are coming from, what keywords were searched that eventually lead to a call and so on. Acquisio then uses this data to manage bids and budgets based on number of calls and length of calls.
If you're already a customer with a call tracking company, ask them about Acquisio's new tool and they will help get you set up. If you're not a customer of Acquisio's, or any call tracking company, simply contact them through their website and indicate you're interested in the call tracking integration in order to get started.
Marc indicates that the call tracking tool is best suited for local businesses who manage a lot of accounts.
Please visit SEJ's YouTube page for more video interviews.