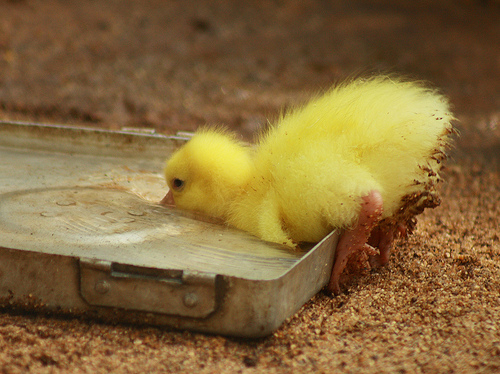 No way. What were they thinking?! Indeed, nothing can raise our eyebrows higher than some cringe-worthy social blunders, especially when performed on social networks. Now that "social" has become digital, one simple "misstep" can set the Interweb ablaze faster than wildfires.
So let's show some netiquettes, dear social media users. Here are some social media faux pas and how you can avoid them.
Misstep #1: The Automated Greetings
A big no-no. Though automation tools are convenient, your clients, fans, or followers can easily sense the auto-generated, non-personal bot response and will immediately see it as spammy … or worse, lame.
How to Avoid:
Turn off the auto-pilot. Connect with your audience personally and converse with them real time. Don't let the bot do the talking.
Misstep #2: The Content Pester Master
Want a surefire way to annoy and lose an audience in a jiffy? Bombard their screen with self-talks or multitude of posts. Blasting your audience with content, regardless of how interesting and relevant they can be, will just make them allergic to you.
How to Avoid: Schedule is key. Spread out your posts in different platforms and release them in a timely manner. You may use social media tools, such as Roost, to organize posts to multiple accounts using just one interface. You may also mix things up to expose your content to proper audience, like offering discounts to Twitter followers or place a poll on Facebook.
Misstep #3: The "Go with the Flow" Plan
Some people impulsively launch campaigns without having a clear idea of what they're getting into. Not just because it is a buzz doesn't mean anyone can execute it easily and flawlessly. Too many of us launch or share on a whim without thinking if or how it will benefit the audience and even us.
How to Avoid: Have a plan and perform a little research. Find out what people are saying about you or your brand before launching a campaign. What you think is good may be worse for another. Yes, it takes time, money, and effort, but it pays—literally and figuratively—in the end.
Misstep #4: The One-Trick Pony and the Parrot Syndrome
Promoting yourself on social media is fine. In fact, it speaks how serious and bankable you are. What to avoid is the canned plugging and sales pitch. Don't embarrass yourself with redundancies. It only means you have nothing else to say. Better to fix that broken record immediately.
How to Avoid:
Build yourself subtly by executing different strategies to establish rapport and engage your community. You can share interesting trivia, news, or other nuggets of information to keep your audience coming back.
Misstep #5: The Uber-Lengthy Updates
What can easily repel audience next to flooding content? Lengthy posts. How did this become a faux pas? Well, you're not considering your audience's time. While you want to make your posts packed with information, you often overdo it.
How to Avoid:
Make "less is more" your mantra.
Misstep #6: The Online Brawl
Another faux pas you can see all the time. It is definitely easier to engage in a cat fight online than resorting to a face-to-face bout, but it also certainly makes it viral. Lashing out online easily turns off your audience.
How to Avoid:
Settle the fight personally and privately. Don't involve your "army" of fans or followers, because they may just bail you.
Misstep #7: The Personal and Business Account Mix Up
Yes, you want to update your audience with the latest trends and whatnot, but please, don't let private matters "leak" in the public, especially when you're handling a business account. Even if posting something personal to your business profile is unintentional, it can cause a one-time embarrassment or a recurring nightmare.
How to Avoid:
If you're venturing in a business, separate your personal with your business account. Better yet, keep private information to yourself. Otherwise, don't be surprised if what happens that night ends up on Facebook.
Bottom line: Learn from the social media blunders of others to keep yourself off the virtual chopping block. After all, it wouldn't hurt if we mind our manners online, eh?
Image Source: Courtesy of Fountain Head via Flickr