Remember the game Guess Who? The objective was simple: You had to guess your opponent's mystery character before they could guess yours. The catch was that you can only ask binary (yes/no) questions, which were limited to the characters' physical attributes.
If you're like me, you would start by asking if the character was male or female. This would essentially cut your possibilities in half. Then you would narrow it down from there, by asking about eye color, hair length, facial hair, etc., and voila, the mystery character is revealed.
Wouldn't it be great if marketing professionals could use a similar approach for pre-qualifying leads? Unfortunately, most marketers don't have the time or resources to manually vet each website visitor. However, there's a lot that marketers can do to establish specific criteria to help pre-qualify prospects before they convert.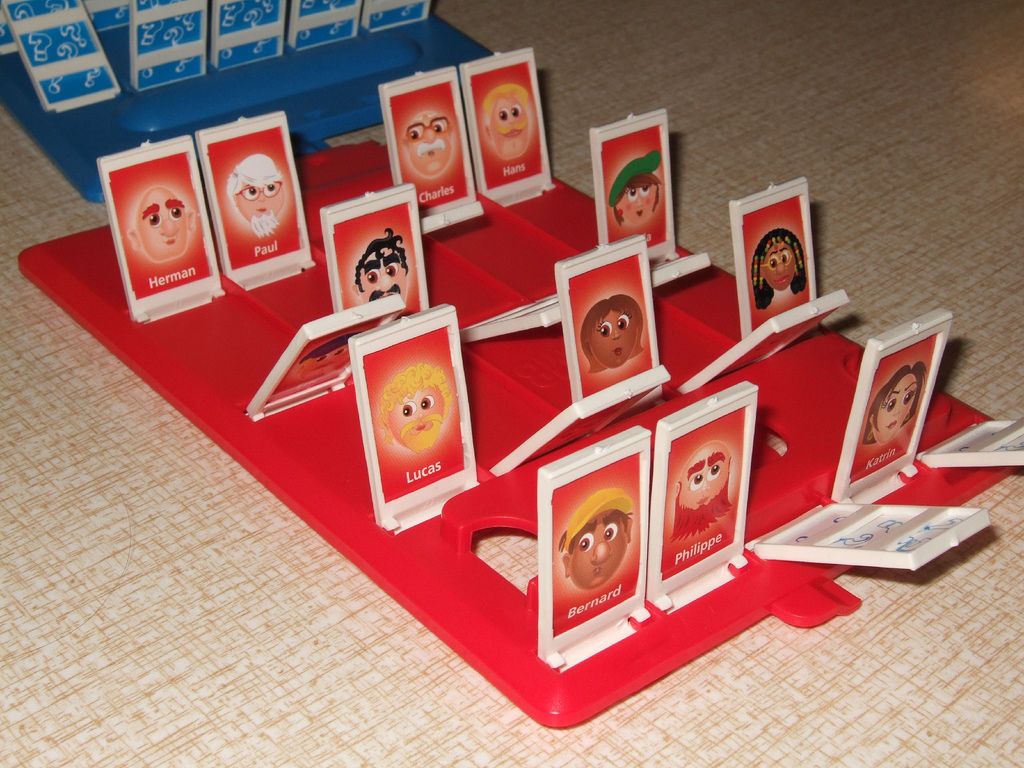 Let's face it: Traffic is great, but customers are what really matters. Most businesses I've worked with track two basic types of conversions. There are online conversions, i.e. when a user completes a form on a website, and there are sales conversions, i.e. when a lead becomes a customer.
If someone ends up on your website, it's safe to assume that they're interested in whatever if it is that you have to offer. The trick is turning interest into intent. They shouldn't just want a product or service – they should want your product or service. In this article, I'll discuss a few different ways that you can address some common pain points to boost the quantity and quality of your leads.
In order to illustrate the principles behind these strategies, I've pulled from my experiences working with BodyLogicMD – a national network of physicians specializing in bioidentical hormone replacement therapy (BHRT).
Pain Point #1: Price
Being that BHRT is an elective procedure, most insurance companies will not cover labs or treatment. This was one of the most common questions our sales team would get from prospects. Also, since BHRT is primarily for women going through menopause and men going through andropause (male menopause – yes, it's a thing), the average age of our target demographic ranged from 45 to 65. This meant many prospects were on Medicare and Medicaid, which the majority of our physicians did not accept. In the medical industry, this is referred to as "cash-based" medicine. So needless to say, price is very important, since most patients are paying out of pocket.
We found by addressing price before the visitor converted (visitor to prospect), we were able to increase our sales rate (prospect to patient). In doing this, you may risk reducing your overall number of leads, but the goal is to improve the number of workable leads.
Being that BHRT is an ongoing commitment, we decided to provide a full breakdown of how much patients could expect to spend on an annual basis – including consultations, follow-up appointments, lab work, and hormones/supplements.
Keep in mind that just because you provide pricing information on your website doesn't mean it needs to be on every page. For instance, on the BodyLogicMD website, we only list pricing information on specific pages. All that really matters is that your prices are easily accessible.
Here are a few other reasons why you may want to consider being more transparent with your prices:
You may lose potential customers who want to see prices before making an inquiry.
It makes your business appear more legitimate and trustworthy.
You don't waste time working leads that can't afford you.
Potential customers can Google your prices.
Pain Point #2: Location
BodyLogicMD has 46 locations across the US. Being that very few patients are willing to drive over 100 miles (if that) to see a doctor, it's important that we limit our marketing efforts to specific regions. Additionally, patients that live closer to their assigned physician are more inclined to schedule follow-up appointments throughout the year, which means more revenue for each practice.
Our first step is to determine which markets would be the best fit for our target demographic. Since BodyLogicMD uses a cash-based business model, we primarily target major metropolitan areas and surrounding affluent communities. The problem with a scatter-shot approach is that the sales team has to sift through a ton of junk prospects that either live too far or simply aren't willing to travel the distance required for appointments.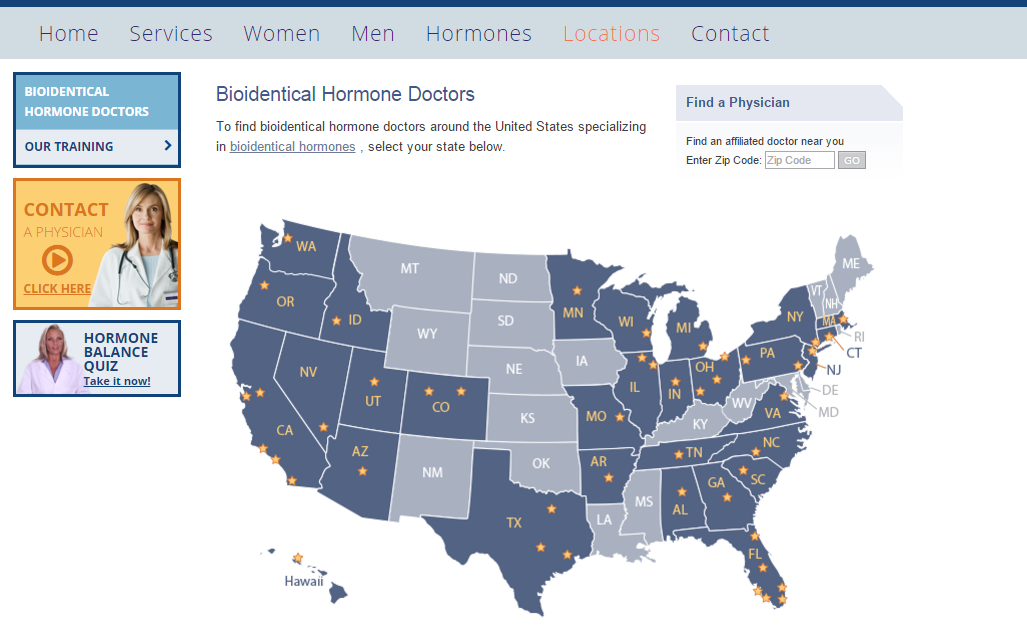 In an effort to tap into our target markets, we created a series of local websites that appear less "corporate" than our primary site and also enable us to hyperlocalize the content for each specific region. Not only did we optimize for the target city, but also for surrounding communities.
Unlike a standalone landing page that only allows you to customize one page, these local sites allow us to customize the entire user experience, with location-specific features, such as detailed driving directions and local phone numbers, instead of toll-free.
If you're looking at this from an SEO perspective and your goal is to rank for multiple locations, using multiple websites may not be the most practical solution. This is why we still list our locations and physicians on our main site. But from a conversion standpoint, these sites can be much more effective when used in conjunction with localized PPC campaigns.
Pain Point #3: Perceived Risk
This was a huge pain point for our prospects. There's a ton of controversy surrounding BHRT and the vast majority of it is negative. Some studies suggest it can increase the risk of cancer, cardiovascular disease, and even mortality. The more that we can educate website visitors about the risks and benefits associated with BHRT, the less time our sales team had to spend convincing them that BHRT is the right choice for them.
A big part of our company culture was that our sales team is a support center – not a call center. Meaning that it isn't a "hard" sell. As a result, our sales team isn't equipped (or qualified) to debate the benefits and risks of BHRT. Instead, we need to rely on our landing page content to do this for them.
We also created a vast library of FAQ videos that address the following concerns:
Are bioidentical hormones safe?
Do bioidentical hormones cause cancer?
What are the ingredients of bioidentical hormones?
Where can I find studies that review the efficacy of bioidentical hormones?
What are the side effects of bioidentical hormones?
Do BodyLogicMD physicians accept health insurance?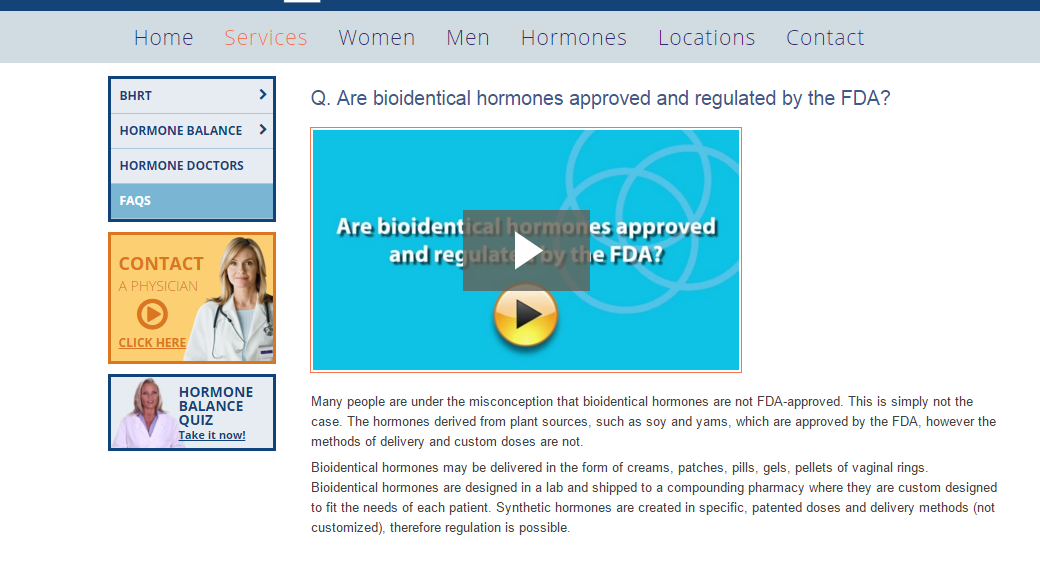 There are many more, but you get the idea. We've put a lot of effort into creating a ton of content that answers virtually any question that a prospect may have before signing up to become a patient. Sales associates and call centers typically use talk-offs to address these barriers, but we've found that it's more effective to confront these concerns before the prospect fills out their information to be contacted by our sales team.
How to Discover Your Customers' Pain Points
Most of us obsess over traffic gains, when our focus should really be on conversions. Although the concept of conversion optimization is pretty straightforward, the underlying strategies can be quite complex.
The best way to improve conversions (be it online or offline) is to know your customers' needs and pain points, and more importantly, establish an effective means of addressing them.
Here are some ways you can learn more about what makes your customers tick:
Create user personas and psychographics
Conduct customer interviews
Create customer feedback surveys
Implement a live chat feature on your site
Run qualitative research to test your theories
Nowadays, marketers have an overwhelming amount of data at their disposal. It's important that we continue to find new ways to use this data to our advantage. The more we know about our customers, the more we can help them and the more successful we'll be because of it.
What are some pain points other than price, location, and perceived risk, that could help improve your lead quality?
Image Credits
Featured Image: Sorbis/Shutterstock.com
In-post Photo: "Guess Who – game in progress" by Ben Sutherland is licensed under CC By 2.0
All screenshots by Brandon Seymour. Taken December 2015.