At a recent exhibition TRI Hospitality presented some new findings, one of which was quite alarming, if not so surprising. According to their study, over the past decade the average hotel room rate has increased some 50%, compared with online travel agency (OTA) commissions having increased more than 150% over the same period. Obviously the disparity is unwelcome, especially during these trying economic times.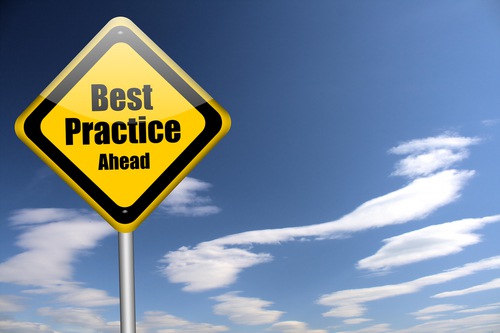 With this in mind it seems ever more crucial that hotels, or any businesses for that matter, elevate their game plan rather than continue to rely on the "easy pill" of intermediate visibility channels. We are increasingly seeing a great need for more "balance" in marketing online. Here's some things to consider.
Solving With Horse Sense
In brief, one of the best ways for hoteliers (any business tied to commissions) to take control is to focus on great customer service and a great product, with the obvious end result of more returning business. Face it, a returning customer is a "direct" customer, not needing outside marketing channels to find our businesses. Businesses that focus on doing what they are best at strengthen their brands, which combined with social and other digital amplifiers equals more direct website visits. To advance this, hotels and other businesses simply must gather and process as much information about their satisfied customers as possible, create campaigns such as newsletters to engage with these customers, and encourage direct return business.
Also, offering special deals and incentives also broadens reach and effectiveness, while enable far better tracking of ROI and conversions. Finally, the overall effect of essentially doing better at what we are good at is, pulling customers away from agencies and instead toward your website. Furthermore, publicizing and promoting the obvious difference in price of "direct" versus commission channels would be highly effective.
In addition, with more and more people accessing the internet through mobile devices, it is increasingly essential that your customers be able access your site via smartpones and devices. Creating a mobile site, or a site that is responsive to mobile devices makes it easy for your customers to book (buy) online. Options for buying, no matter what the commodity, almost always increase the likelihood of a sale. With the advent of mobile ads, contextual advertising, and tried and true established methods like affiliate markets and eMail marketing, one can readily identify a better marketing mousetrap than "all in" with online travel agencies or any middleman.
The image below from McGill University's (Slide-share) Asst. Professor of Marketin, Sammer Mathur Ph.D., suggest ANY intermediary as counterproductive for conversions.
It's also important to concentrate on your local search terms when looking at content on your website. Localisation is not a new phenomenon in advertising, but it has become increasingly important for digital. Think yellow pages; you received the yellow pages for your local area, not for one miles away. With the internet, people are searching from all over the world, but when it comes to travel and hotels in particular, customers often want to be in a particular location. This is true of many businesses if you think about it. I believe that as an independent accommodation provider (business), it is better for business to concentrate on terms such as "hotels in Notting Hill" or "Hotels near Hyde Park" than simply Hotel London, or broader terms in general. Point of fact, there is simply less competition and with the correct structure and content, it should be easier to be "found" no matter the search method.
Hospitality Use Case
For travel and hospitality oriented businesses as a whole, Google Hotel Finder combining with Google Places, and all of Google's recent purchases (Zagat's, Frommers, etc.), it is very important for individual hotel and hostel businesses to make sure that their Google Places accounts are optimised, showing relevant data, content, video and images. Consumers are drawn to the maps on search results, particularly if they are searching for location based terms and, therefore, this is essential to ultimately drive the business direct and lower that cost of sale. Whether Google+'s popularity will or won't increase remains to be seen, but there is no doubt that there is a huge importance of social email in general, in regards to getting your business out there and connecting with your clients.
Finally, I recommend using Google Adwords with your branding campaigns. When registering with any marketing agency, you agree for them to do Pay-per-click campaigns, this is a positive thing. Using Google Adwords will ensure that your site gets a high score for brand search terms. In conjunction with your other "campaign strategies" Adwords adds energy for your overall customer reach. Again, increased traffic, leading to conversions, means more direct revenue, which solves for high commissions. Adwords tracking features further enhance your business' efficiency, and ROI. Lastly, if you have the resources, I would further recommend 'long-tail' terms for value and high opportunities for conversion.
In summary, there is no point just laying down and letting the big boys win your revenue. Making sure you invest properly in your website (design, speed, usability, etc.), and managing the content and social media to generate the links and interest your product deserves, these and the other strategies mentioned will vastly improve your "win" over the mid to long term.
Image credits: McGill University slide share – courtesy Dr. Sameer Mathur