George Avery is the owner of Native Rank and LocalSEO. He has over ten years in industry experience in digital media and performance marketing as an executive working with Global Brands. He brings his passion, experience and sharp instincts about SEO and marketing into Native Rank. Native rank has search engine optimization and paid advertising solutions for businesses large and small.
What is local search?
Search engines are constantly evolving to give the user a more personalized experience. The idea of a local search is new – rather than ranking your website for keywords globally, you are ranking locally, where your customers are more likely to shop. Local search helps connect businesses and customers in their own neighborhoods who otherwise would have never found each other.
What are local search directories?
Local search has high competition, both for local search directories and for businesses. Some directories have rating systems and set up their directories like social media, where friends can tag each other, recommend places that they like, check in and share reviews. These directories get a lot of traffic, so it is important to be listed locally within them.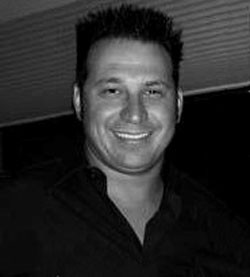 What are examples of local search results?
The next type of local search is Google. Google searches can yield results for searches like, "Chicago Mexican restaurant" in neat lists, complete with tabs on a map. Google can also use your search history or current location to give you the best local search results. Google is a powerful way for local businesses to be found on local search engine results.
How is local search convenient for customers?
Customers love convenience. They also love to save money. People no longer like to drive around, looking for a place to shop or eat. When people are new to the area, they rely on search engines and directories heavily until they find their favorite places to frequent and get to know the area. If customer have questions and see others' reviews of a business, this can fill in a lot of holes for them. First, the know that reviews are usually unbiased and secondly, there are "real time" details that are usually not present in ads. Catering to these customer can boost sales, especially for businesses that are not in high-traffic areas.
How does understanding customers help a business market more effectively?
Understanding how customers search is key for targeting the right keywords. Two people may want to go shopping at a department store. One is a 50 year old man and the other is a 24 year old woman. They may go to the same place, but for entirely different reasons. Their search habits may also be different. One may use Google while the other may use Foursquare. Knowing the demographics of your customers can get you on the right track for attracting more business.
Can local search be more cost-effective than offline marketing?
Local search is very cost-effective. Compared to the thousands of dollars that can be spent on offline marketing: billboards, magazine ads, newspaper ads, TV and radio commercials, promotional events, flyers and other offline media, local search can save thousands of dollars. Not only can being placed in local search results be cost-effective, it can be more effective, especially for businesses with high ratings and a lot of customer reviews.