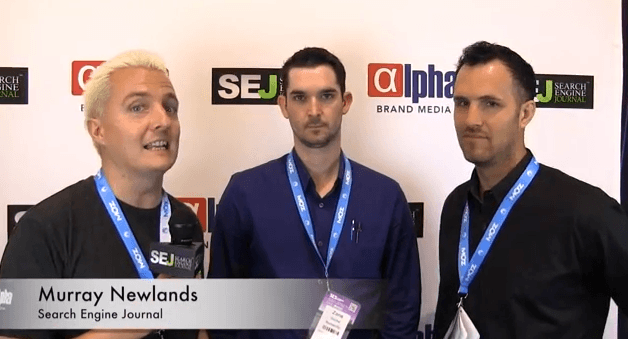 In an interview conducted at SES 2013 in San Francisco, Zane Gocha and Michael Navarini from Namerific discuss the impact a highly brandable domain name can have on your online business.
SEJ's Murray Newlands began the interview by asking Zane and Michael what's the difference between buying a domain name from Namerific or buying one from a competitor. Hear some of the distinct advantages of Namerific in the video below:
Here are some key highlights from the video:
Namerific does all the work of finding the best brandable domain names that don't infringe on any copyrights and makes it easy for customers to buy them.
At a competitor you would have to browse through hundreds or thousands of names before finding one that fits your business.
As the Internet becomes saturated with domain extensions, Zane and Michael see more value in dot-com domain names since they stand out and are easy to remember.
If you have any questions after watching the video, for either myself or the guys from Namerific, ask them in the comments section and we will do our best to respond to everyone! Please visit SEJ's YouTube page for more video interviews from #SESSF 2013.