Next up is Phil Smit talking about Mozscape, also known as Open Site Explorer. Talkes about 900 billion links are being indexed and 90 million sites are being scraped. It's not easy but they can do it cause of the smart people that they have.
The only problem with this is that it's very slow, it takes a couple weeks every time we update it. Our team has been awesome at this, heck in June we had an update each week last month. Mozscape is pulling around 10k details. Things have to work!
Moz launches Meerkat today! Built on HBase and Plines (Moz own code framework) This will drill historical drill downs for everything page authority and have fresh updates every couple days! Hopefully in the future it will be hours.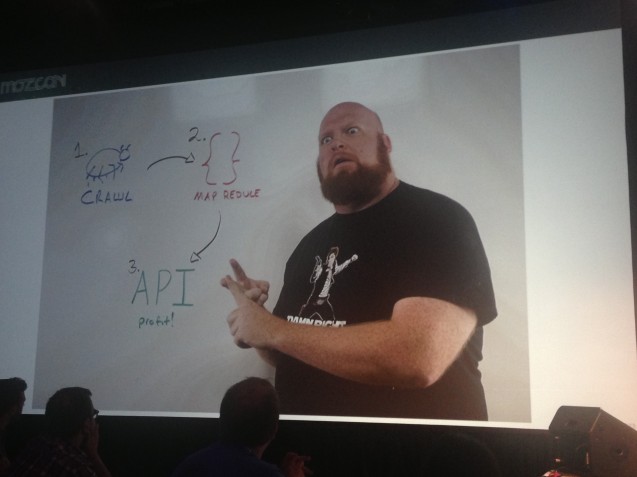 Our goal with this is machine learning + data, you can see into the future and know what's going on with sites SEO. Something else they want to drill down into is how much traffic you'll be getting tomorrow based on what's going on now and in the past.
You should look for this in the next couple months!