If your online business does not currently have a mobile web presence, you're likely being pressured to do so as soon as possible. And rightfully so. A recent Google report cites that smart phone penetration has reached 56% of the US market and that 46% of those users have made a purchase on their mobile device. If your business hasn't gone mobile yet, at the start of 2014, then you're passing up on a massive opportunity. However, navigating the options for going mobile can be a bit tricky. While there are several decisions you will need to make, the first and most fundamental is "Does my business need a mobile website or a mobile app?"
Mobile Apps
Mobile applications are programs that are saved to a mobile device's storage and can be used offline. Mobile applications must be designed and developed for the mobile operating systems you wish it to operate on, whether that includes Apple's iOS, the Android platform, or both. As a result, preparing a mobile application for your business can be quite time-consuming and expensive. It's a big project, but can be worth it for marketable apps.
"Mobile apps are most successful when they provide real, innovative value to users by leveraging the functionality of their mobile device, said digital trends expert and CEO of Blue Fountain Media, Gabe Shaoolian. "A device's camera, specific GPS location, audio recognition, bar/QR code scanner, and much more can all be used to provide hyper relevant and engaging content to your audience via a custom developed mobile application." Ikea's Catalog app is an example of great mobile application that utilizes device functionality.
The app allows users to snap a photo of their living space and superimpose potential Ikea purchases into their own room to see how they would fit. The application provides real value to the user by delivering a unique furniture browsing experience right into their own home.
Amazon's Price Check app is another example of a successful app that leverages device functionality well.

Price Check enables users to scan products with their smart phones in competing stores and compare pricing to Amazon's products.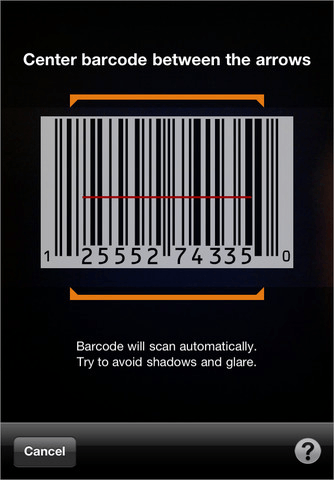 Mobile Websites
However, in the vast majority of instances, mobile applications are not actually the best way to market your business to mobile users. Usually, most businesses merely need to provide a decent mobile experience on their websites. If your website is your best digital selling tool and you do not need to leverage any mobile device functionality, then preparing a decent mobile website experience is a superior option to building a mobile application.
Many business owners feel their full HTML site still provides a decent user on mobile devices. And while the site may still look nice on a mobile device, it almost certainly will not perform as well as a mobile-optimized website. Larger buttons and calls to action for finger tapping, increased spacing between elements to avoid tap conflict, and quick load times are all examples of elements that are included in a mobile optimized website. By launching a mobile optimized website, your business can experience an increase in page views, decrease in bounce rate, and increase in conversion rate across visitors from mobile devices.
There are a few options in optimizing your website for mobile devices. The two most popular options are:
Create a separate mobile website with its own URL – A common example of this is a domain like m.domain.com, that you redirect mobile visitors to. This is a mobile variation of your site that you can use to prioritize content and structure for mobile recipients. However, redirecting users to a mobile variation of your website can be a pain and can be unfavorable to search engines.
Create a responsive website – A responsive website is the preferred option for delivering the best experience to mobile users. A responsive website enables you to host a single website on a single domain that automatically adjusts to browser width using CSS3. With a responsive website, you can avoid the hassle of redirects and also deliver users the most consistent experience from desktop, to tablet, to smart phone.
Here's an example of fully responsive website, Starbucks:

In the end, there are several options for going mobile. And while you should certainly be in a hurry to take advantage of this massive opportunity, be sure to take the time to discover which option is best for your business. You certainly don't want to start throwing your marketing budget at a solution before knowing if it's the actually the right mobile option for your business – whether that includes a mobile application, a mobile variation of your website, or a fully responsive website.
Image Credits: Blue Fountain Media