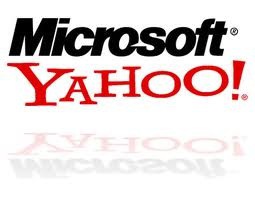 Since former Yahoo CEO Carol Bartz was fired in early September, there has been wide speculation that Yahoo is a likely takeover target. Potential buyers for the search engine and web portal include: Alibaba Group, Blackstone, Silver Lake Partners, Bain Capital, Providence Equity Partners, Google, and Microsoft.
In early November, multiple interested parties refused to sign confidentiality agreements due to restrictions that would prevent communication between the potential bidders. Yahoo was hoping to prevent cross talk, which often results in multiple parties forming a consortium and presenting one bid, in order to keep the bidding process more competitive.
Microsoft, who did not sign the confidentiality agreement earlier this month, held talks with potential partners including Silver Lake and the Canada Pension Plan Investment Board over the past month. However, today DealBook is reporting that Microsoft has finally signed the nondisclosure agreement in order to take a closer look at Yahoo's financial details. Since Microsoft had already completed discussions with potential consortium bid partners, the company had little to lose by signing the confidentiality agreement.
Microsoft's Bing, which powers all of Yahoo's organic search results, entered into a lucrative relationship with Yahoo in late 2009. In exchange for powering the Yahoo search properties, Bing receives a percentage of all revenues generated.
When Yahoo ran into monetary and executive problems in 2008, Microsoft attempted to purchase the rival search engine. Microsoft, who bid as much as 47.5 billion for Yahoo, eventually withdrew from negotiations due to disagreements regarding the price. Although Microsoft is definitely interested in purchasing Yahoo, the price will be well below the high price they were willing to pay three years ago.
Yahoo stock, which is currently trading at approximately $15 per share, is up slightly and equates to a $18.7 billion market value.