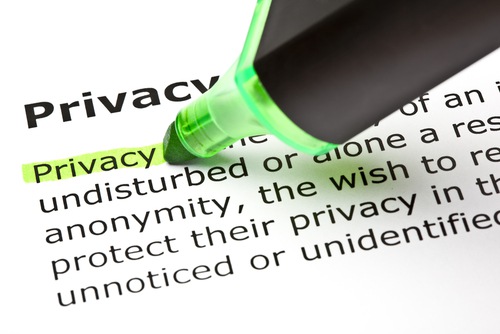 Last week, Maryland's House and Senate passed legislation prohibiting employers from asking for a current or prospective employee's logins to Facebook and other social media sites. Once Governor Martin O'Malley signs the bill into law, Maryland will become the first state in the nation to pass legislation protecting employees from having employers access their social media accounts.
Maryland's American Civil Liberties Union Director Melissa Goemann said that, "The bill is the first of its kind in the country, and has shined a spotlight on the practice of employers demanding personal social media passwords from potential hires." Goemann became involved with the privacy concerns related to employers demanding employees' Facebook logins when contacted by Maryland Corrections Officer Robert Collins last year. After being asked for his Facebook login during a recertification interview, Collins called Maryland's ACLU to express concerns about this privacy violation.
The ACLU took on Collins' case and filed a complaint with Maryland's Department of Public Safety and Correctional Services Secretary Gary Maynard. Geomann explained that although Maryland Democratic Senator Ron Young heard about the concerns and attempted to draft a state bill last year to outlaw such practices, the legislation never gained traction until this year when the Senator reintroduced the bill. After Maryland's House also drafted similar legislation, the bill gained national attention.
Last month, NPR's Robert Seigel interviewed Collins on All Things Considered:
"I was mortified when they asked me for my username and password. So he asked me for the username and password, and then he began to log onto the account. So as he continued to do what he did, I was asking him what he was looking for and what he was doing. Well, he said he was going through my messages, my wall, and my friends list and my pictures to make sure that I was not gang-affiliated."
Following the passage of Maryland's bill, various state and federal legislators have promised to pursue similar legislation prohibiting employers from requesting social media logins during interviews of current or prospective employees. Currently, Illinois and California are close to passing bills similar to the one passed in Maryland last week.
With the recent passage of Maryland's legislation, employers in other states should examine their policies of requiring social media logins from interviewees or current employees. Given that employers cannot ask employees questions pertaining to private matters such as age, marital status, religion, national origin, or medical conditions, it will be interesting to see the legal implications for employers that continue to examine employees' private social media use.
[Sources Include: NPR & The Baltimore Sun]
Image Credit: Ivelin Radkov / Shutterstock