Erin Everhart is the lead manager of digital marketing at one of the biggest home improvement store chains in the United States: Home Depot. She's also just one of the many great speakers we are welcoming at our second SEJ Summit this year, which will be held in Chicago.
It's not every day I get to talk shop with someone who works at such as well-known enterprise company, so I have asked Erin some questions about marketing and her background in journalism.
If you'd like to learn from Erin and our other great speakers in Chicago, our early bird rate tickets will be available until May 20.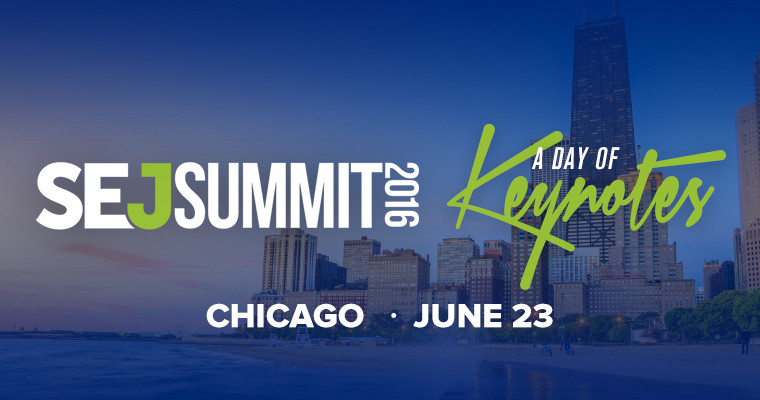 You help create content for Home Depot, which falls into home improvement, a competitive field to market in. What advice would you give a business that is trying to navigate content marketing in a such a competitive field?
Take your time and get as granular as possible. If you're just getting into content, it's unlikely you'll be able to immediately outrank the brands who've been doing this awhile on the primary keywords. Dive deeper into your product offerings and try to get as specific as possible with your content so you narrow the competition gap.
You graduated from the University of Florida with a degree in journalism. How do you think your journalism background informed your view of the digital marketing world?
I'm not sure how much it's informed my view of digital marketing as much as it's better prepared me for the industry we're living in now.
I got into digital marketing (and SEO specifically) practicing quality content long before Google ever came out that "editorial links pass more value," before "content is king" became our overused mantra and before writing quality content rather than writing mass quantities of content. Creating something relevant, useful and engaging was just ingrained in my nature — UF J school and its professors beat that (figuratively) into me. So, when I moved from music journalism and book editing to SEO and digital marketing, it never occurred to me not to create good content.
I've mentioned a handful of times in the past that journalists make some of the best marketers/SEOs, and maybe I'm biased because I am one. That said, journalists have an innate curiosity and fact-finding ability that's great for auditing sites or analyzing competitors. Talking to people comes natural to them so they're great at outreach and finding content other people would publish. And of course, they write really well and they can do it really fast.
A common question I get is how to create quality content when resources are tight, and I always recommend tapping into journalism students. There's not a ton of opportunity in the newspaper field, so they're itching for any place where they can get some real life experience.
What is the number one metric marketers think matters, but doesn't, in your opinion?
That's pretty tricky because every metric is going to tell you something different, and based on what you're trying to solve/prove, you may need said metric.
That said, there are a few that I shy away from because more often than not, they give me an inaccurate look at what's actually happening.
Facebook Likes or Twitter Favorites: They're vanity metric, but there's no action behind it. Users don't even have to click your link to do this. Click-through-rate is best or even Facebook Shares or Twitter Retweets because that's at least pushing the content to a broader audience.
Ad Impressions: This can be a tough one to swallow because we've relied on it pretty heavily to measure if people are seeing our ads. Google reported that more than half (56.1%) of digital ads served weren't actually measured as viewable. Instead, look at Clicks, CTR, or ROAS for lower-funnel marketing metrics.
Bounce Rate: This is also pretty dodgy because when used correctly, it's a great metric, but I'm not convinced it always is. A high bounce rate is NOT an indication that people can't find what they're looking for on your site. Thom Craver had a really good example about this on Search Engine Watch with the query "professor's name + office hours." It had a high bounce rate, but students were finding what they're looking for.
Bounce rate, like all marketing metrics, MUST be measured and tracked in context and not just soiled. Even "good" metrics can go bad if you're not using them correctly. For example, visits is a pretty tried and true metric for digital marketers, but just because visits increased does it mean that you're doing your job? No. What if your visit increase came from scathing review? Is that necessarily a good thing?
It's more of how you use your metrics and making sure you're using it correctly to tell the right story that it's meant for rather than scraping all data and only using visits and demand.

BONUS QUESTION: I see you are a fellow grammar geek, so I have to ask: The Oxford comma, are you for or against?
I can't be friends with someone who uses the Oxford comma.
WHAT? This is going to cause problems for us, Erin. 🙂 Thanks for the interview, and we can't wait to hear more from you at SEJ Summit Chicago!
Don't forget, SEJ Summit Chicago will be on June 23 at The Navy Pier.
Image Credits
Featured Image: geralt/Pixabay.com
In-post Photo: Image by Paulo Bobita