Conducting a backlink analysis is the foundation of any link building campaign. There is so much information to be gained and a wide variety of uses for the data you uncover.
If you aren't sure how to start, check out the post I wrote a while back about how to conduct a backlink analysis. In this post, I'll discuss the subsequent ways you can use that analysis to further your link building campaign. Conducting the analysis is only half the equation: now that you have all the data you need to know how to apply it properly to ensure the success of your link building efforts.
Key Takeaways
There are a number of uses for a backlink analysis:
Competitor Analysis – Gain insight into the competitive environment surrounding your niche
Link Prospecting – Use the information from backlink analysis to find quality link building opportunities
Perform a Backlink Audit – The data from a backlink analysis can be used to perform a backlink audit and avoid over-optimization as well as remove potentially harmful links
Link Reclamation – Find links pointing to 404 pages and reclaim link juice through 301 redirects or contacting webmasters
Competitor Analysis
One of the first places to start in terms of backlink analysis is with a competitor analysis. This involves conducting a backlink analysis for each of your major competitors. Competitors can provide a wealth of insight into the competitive environment surrounding your niche. This information includes:
Competition for specific keywords and ranking opportunities
Average number of links from unique domains per competitor
Competitor's link building strategies and tactics
Types of sites linking to competitor
Types of content competitor has used effectively
Most successful pages on competitor's site
This will give you a snapshot picture of how competitive your niche is, which will dictate project scope and size. Also take into account how established your own site is, as the scope and size of a project for a new site will be much different from for an established website currently ranking amongst competitors.
You can also use this information to apply similar techniques or strategies to your own campaign.
For example, perhaps one of your competitors created a resource that was particularly successful and netted them a number of links. You now know that type of resource will be well received within your niche and you can create something similar for your own link building campaign. Likewise, if your competitor has a specific page that is attracting the majority of their links, you should seriously consider creating a similar type of page as part of your own campaign.
You can also take a look at what types of sites are linking to your competitors.These sites make for some of the best linking prospects around because if your competitor already has a link there, chances are you can get one, too.
There is a lot to be learned from a competitor analysis and the insight you gain will give you a solid starting point for your own link building project.
Link Prospecting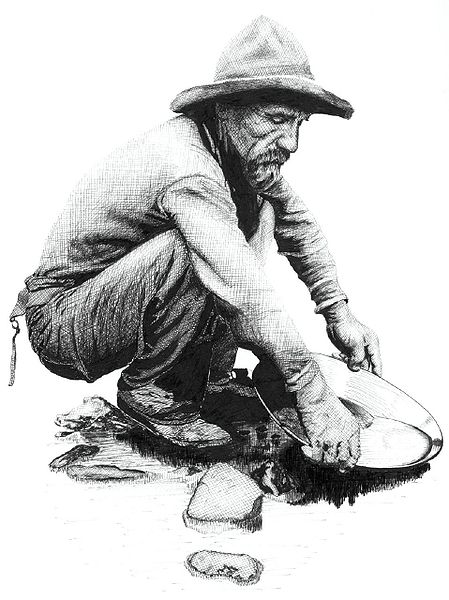 Another great way to use the data from a backlink analysis is for link prospecting. This process partly goes hand-in-hand with the aforementioned competitor analysis. This is because your competitors offer some of the best link prospecting opportunities available.
You should always make note of where your competitors commonly acquired their links during a competitor analysis – this will help you understand the online neighborhood of your industry.
However, you shouldn't stop there, and again, I urge you to dig deeper. If you find a high quality link prospect, take the time to look into where they are linking out to as it is likely other relevant sites within your niche (i.e. more link prospects and opportunities).
Conduct a Backlink Audit
If you fear you have been hit by an algorithmic penalty from Google or seem to be losing rankings and don't know why, it may be a good idea to conduct a backlink audit.
The data you obtain from a backlink analysis gives you a chance to take a closer look at the links you have and the strategies you've employed.
One way to use the information from a backlink analysis is to ensure you avoid over-optimization. This includes over-optimization of a particular strategy as well as over-optimization of specific anchor text. Over-optimization of a single strategy can quickly put you on Google's radar and potentially result in a manual penalty. By sifting through your backlink profile you can get an idea of which strategies you may be leaning on too heavily and adjust accordingly.
This can help you avoid leaving a large "Google footprint". If you can tell from looking at your own backlink profile that a particular strategy is being used to manipulate search rankings, it is safe to assume that Google will want to devalue or maybe even punish you. This is why you always want to work to create a natural backlink profile.
The same goes for any over-optimization you may have in terms of anchor text. Over-optimization of anchor text is even more dangerous as this is something the Penguin algorithm targets. Through a backlink analysis you can get a better overall picture of your anchor text variance and avoid over-optimization as well as identify where new opportunities may lie.
This would also be a good time to look at any "bad" links you might want to possibly remove or disavow. Nearly every established site or sites with previous SEO work will likely have a few links worth removing. A backlink analysis will help you find these toxic links to help you keep a clean and natural backlink profile.
404 Pages/Link Reclamation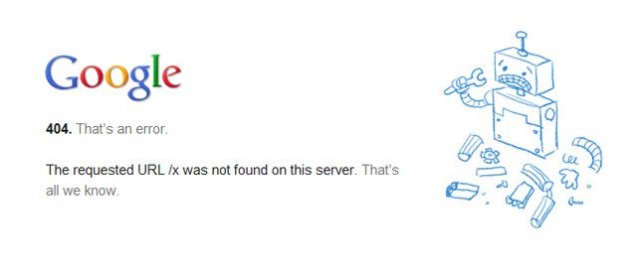 Finally, you can use the information from a backlink analysis to assist in the reclamation of links. This is particularly important for sites which have been redesigned or had pages removed.
This process actually begins with using Google Webmaster Tools to identify any links to 404 pages (although it is possible to include this step within a backlink analysis if you're using Open Site Explorer). After you have compiled a list you can begin to conduct backlink analyses on each specific URL to discover any links pointing to the dead or removed pages on your website.
After you have identified all the links pointing to 404 pages, you have two primary options for link reclamation.
The first is to use a 301 redirect that will redirect the link to your new page. Although some link equity may be lost through this process, it is the easier of the two options as you do not have to contact the webmaster/owner of the site where the link is located. However, make sure the new page the link redirects to is similar to the old page and still relevant to the link.
The second option is to directly contact the webmaster of the site linking to you and ask them to update the link to point at your new page. This can be more difficult as you have to track down the webmaster and actually get a hold of them. Furthermore, there is the chance that the webmaster simply decides to remove the link altogether.
Be wary of the information you obtained during the backlink audit process in terms of over-optimization, as some dead links may not be worth reclaiming.
Recap
There are a variety of ways you can use a backlink analysis to aid your link building campaign:
Competitor Analysis – Get a picture of the competitive landscape of your vertical
Link Prospecting – Find promising link prospects through backlink analysis
Perform a Backlink Audit – Use backlink analysis data to audit your backlink profile and remove potentially toxic links and avoid penalties from over-optimization
Link Reclamation – Find links pointing to 404 pages through backlink analysis and reclaim link juice via contacting webmasters or utilizing 301 redirect
It can be time-consuming to conduct backlink analyses, but the insights they provide make them well worth the effort. Backlink analysis should be a staple of any link building campaign as they can guide and support your project every step of the way.
All images are creative commons licensed.