With the evolution and wide-spread use of smartphone devices, it was only a matter of time until location-based applications and services would start to be developed. By definition location-based media delivers content to a users mobile device depending on where they are located. It is a new way to deliver a targeted marketing message to users in a specific geographic location.
There have already been a number of location-based services like Foursquare, Gowalla, and Loopt that are the trend setters for this new type of mobile marketing.
Location-Based Mobile Applications
Using your smartphone, users can "Check-In" to places they visit, notifying anyone that is following them of their whereabouts. Earn points and unlock badges as you start discovering new things and places. If you have visited somewhere more than anyone else, you can become the Mayor and earn freebies and specials. Leave feedback and recommendations for people that are looking to try a new location, earn promotions/discounts, and explore your city in a new and exciting way.


Gowalla
Very similar to Foursquare, Gowalla allows you to "Check-In" to places by using your smart-phone, notifying your friends and followers of where you are. You can earn pins for accomplishing things, plus items you can pick-up and drop for discounts.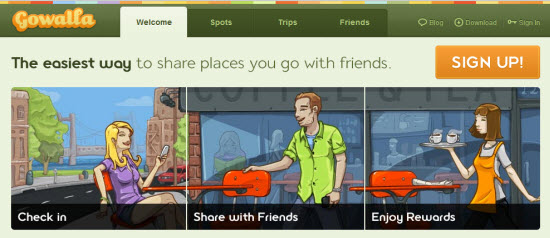 Loopt
Loopt is a mobile social-mapping service that lets you use the location in your phone to discover the world around you. Find and enjoy the friends, places, and events around you right now. Using the mobile application you can:
Ping friends to get updates on where they are
Discover local places and events
Check-In and share where you are with friends
Get coupons and exclusive deals from local retailers

Brightkite lets you meet people around you, keep up with your friends, explore and discover new places. Become friends with people who go to the same places as you do, vote if you like or dislike recommendations/reviews, share with your other social networking sites, and control what you want your friends to be able to see.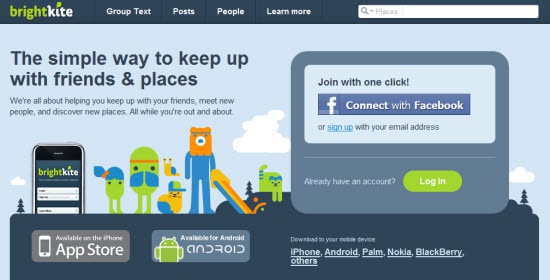 Yelp has typically been known for its robust local directory with features like customer reviews, store information, and place recommendations. Now Yelp is getting into the location-based application business. They have added a check-in feature to the application that allows you to notify users where you are. Share your location with friends, twitter and facebook.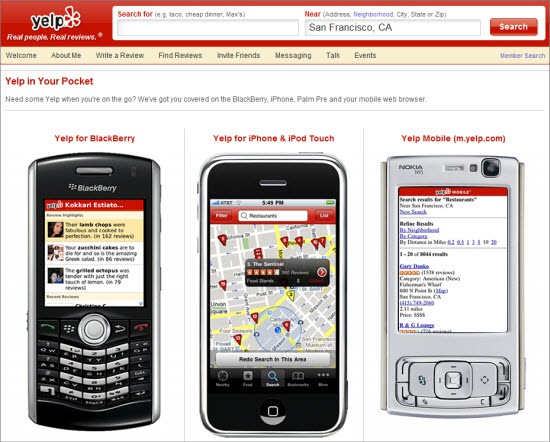 Whrrl
Check-in and put yourself on the map, so your followers can see where you hang out and visit. Upload photos and leave notes for places you have visited for others to see. Join the community and get recommendations of new places to go, from people that have the same interests. Earn points by checking in and becoming part of a society. By checking in you can unlock exclusive offers from real merchants like restaurants, bars, hotels, salons and more.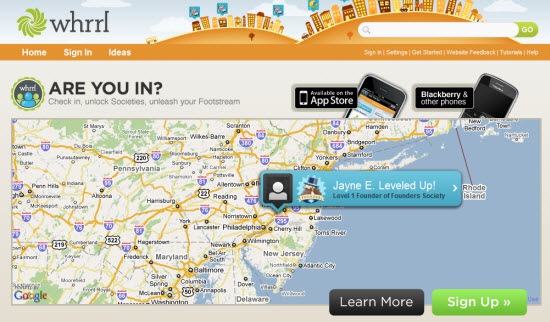 Other Location-Based Applications
Location-Based Syndication
The people at Brightkite are introducing a new syndication service for all of those location-based applications. Check.in will essentially allow you to update your location from one centralized place and send it out to all of your favorite location-based apps. The service has been compared to Ping.FM for social media websites.
Sign-Up for to receive a notification when check.in is available.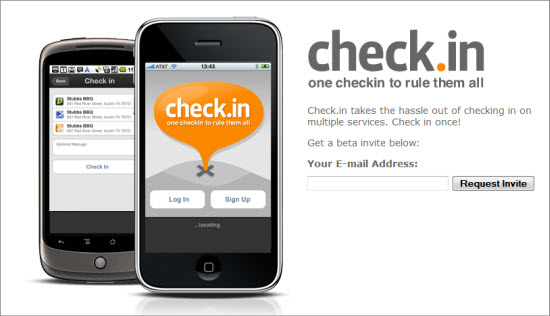 Location-Based Coupon Sites
Coupon and Promo Code sites like RetailMeNot and SlickDeals have been around for a while now. Now we are starting to see location-based coupon sites pop up all over the place. These are sites that deliver local coupons to the user based on where you live.
An innovative concept to help increase sales, Groupon leverages the power of the community to give incentive-based deals and special offers. In order for a deal to be valid, there must be a minimum number of users who take advantage/purchase the offer. If there are not enough users to buy, the discounted offer will not be valid. This is a win-win situation for both the business and the consumer. If the business can sell a large quantity of something, it can reduce the cost, while the consumer reaps the benefits of purchasing a product/service at a significantly discounted price.
Daily offers are localized for a specific city. This lets businesses focus there marketing efforts on potential customers in the local area.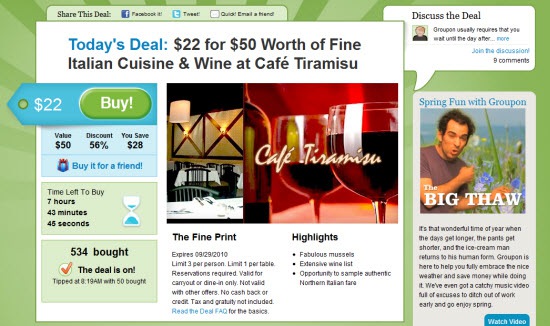 LivingSocial.com offers daily deals with up to 90% off at local restaurants, bars, spas, and more. Everyday LivingSocial will send an e-mail to you with the daily offer. You simple click the link to bring you to the offer and click the "Buy Now" button to purchase. You can also share the deal with friends by email, Facebook or Twitter.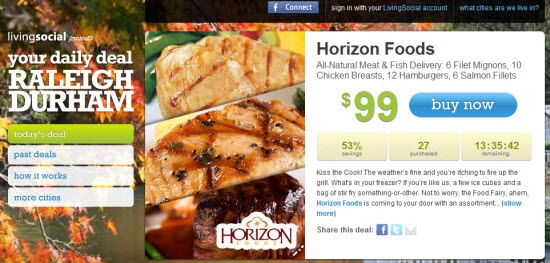 Postabon
Find deals on the go, wherever you are. Share deals you your friends and have them be able to take part in the exclusive offers from retailers in your local araes.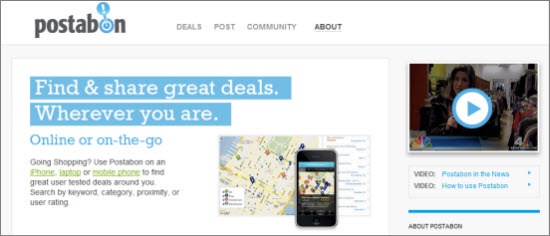 Other Location Based Deal Sites
Townhog (limited cities)
SocialBuy (limited cities)
HomeRun (limited cities)
WeGiveToGet (limited cities)
MyDailyThread (limited cities)
Molo Rewards (limited cities)
BonLocal (limited cities)
YouSwoop (Chicago)
ScoutMob (Atlanta)
Groop Swoop (San Francisco)
Location-Based Marketing Resources & Tips
Media Emerging: Foursquare's Marketing Potential