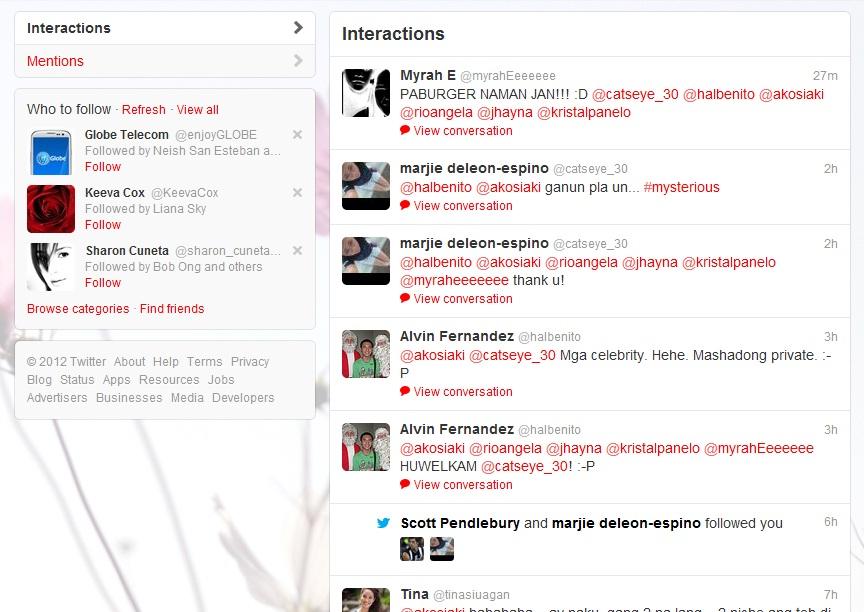 As previously mentioned, you can keep your Twitter followers engaged with your network by connecting with them. In fact, this brings your marketing strategy at a more personal level. That's why it is important that you know various ways on how you can keep track of what your target market and influencers are talking within your niche.
Using Twitter Search
Twitter Search can serve as a powerful tool when it comes to monitoring the people in your network. It helps you track any tweets that have something to do with your niche or primary keywords.
For example, a traveler blogger can use the Twitter Search by looking for users who are asking on the best thing to do in Kota Kinabalu. When the blogger sees a relevant tweet, he or she can reply to that particular user and give opinion. The blogger can even add a link to his or her blog that is related to the topic that they're discussing.
Other than the basic Twitter Search, users can take advantage of the Advanced Twitter Search. This feature enables a user to get more detailed with his or her searches, like finding out who's tweeting about a specific keyword within 15 miles of a particular area.
Bottom line: Using the Twitter Search feature helps you find the right audience for your content. All you have to do is learn how you can reach to them and present your posts.
Using Twitter List
If you want to keep up with a lot of Twitter users without following too many tweeps, you can use the Twitter List feature. This option allows you to create a list and then add up to 500 users without necessarily following them. Furthermore, it helps you sort your connection based on various category.
By adding a user on a Twitter List, you can have an idea on the most important topic that they talk about. You can even retweet their posts or respond to their messages. That way, you can always be in the know without messing your Twitter profile feed.
Another good thing about creating a list is that it can help you identify your niche's influencers and target followers.
Twitter may not be as popular as Facebook when it comes to social media marketing, but its simple features can serve as a great tool in knowing and listening to your audience. You can even choose to automate the process to make it time-savvy. What's important is that you will create and continue the communication with your network.
Source: Interaction feature on Twitter Screenshot | Aki Libo-on