You have a new e-commerce site, where do you begin? Here a few ideas to help get the ball rolling for you when it comes time to implement a link outreach strategy.
Reach Out To Vendors
Some vendors, bless their hearts, have a manufacturers page that links to suppliers. Make sure you are getting a piece of the pie.
To do this, compile a comprehensive vendor list, go to their websites and look for lists that reference manufacturers like this one at New Egg. New Egg sells a tremendous variety of things, so kudos to them for supplying a manufacturer contact page of this magnitude.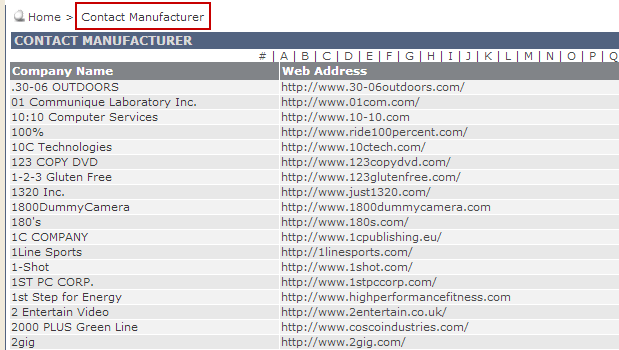 If your business is not listed, reach out to the webmaster. Point out some of your products and kindly ask to be referenced. It has worked for me. It will work for you.
You may find that some of these lists only show "no follow" links, which is unfortunate. Nevertheless, getting referenced is still valuable and worth the effort in my opinion.
Send Free Stuff For Review or Link Inclusion
This is an age old concept, but have you actually done it? Webmasters are being flooded with link requests today and opportunities are starting to grow thin. Incentives are becoming more and more mandatory.
This is a tried and proven method that plain works! People like to be treated well, and when they are, they're usually apt to share it with others.
Most importantly, people are influenced by what others are saying online. Perhaps more than ever before, it matters what people are saying about your brand and products. Send free products for prominent bloggers to sample and if they like it, they will help you establish trust with your customer base. Use their review as a testimonial! On top of that, they'll usually pay it forward by referencing your site.
A quick note on link outreach: Everybody is talking about how to craft the perfect outreach email, but the fact is, words are cheap (and outreach is going through serious inflation). If your link outreach has grown stale, give it some zest by offering to send out a free product for review. It doesn't have to be part of the outreach process, obviously, but it will spark some attention.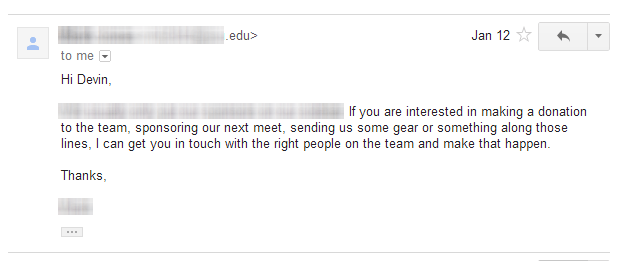 Coupon Collaboration
Reach out to vertical niches/industries and collaborate with them in sending coupons. The idea is this – you send out their coupons and they send out your coupons.
For example, if you sell plants, reach out to maybe a smaller site that sells pots. In your outreach email, say "Hey we should get coupons to each of our customers! I'll even write a blog post about it, and if you want to do the same that would be great."
If they like the idea and write up a post about it, then it's an easy link acquisition for you and a win-win situation.
If the blog post doesn't go through, so what? They'll still be sending out coupons pointing to your site. And although it's not a link and doesn't pass value to your site, it's still a referral and can help drive business (which is really what links should be about anyways). From a conversion standpoint, it doesn't get any better.
Summary
Starting from scratch with an e-commerce site can make you feel overwhelmed when you consider all the work that lies ahead. These ideas are here to help you get the creative juices flowing and on your way to a successful link building campaign for a new e-commerce site.