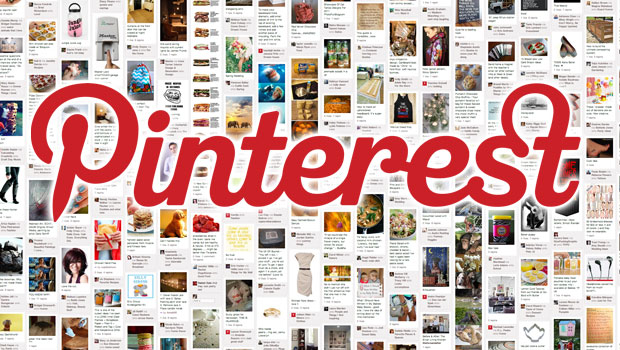 Everyone is looking for guest post opportunities these days, but one avenue that doesn't get discussed about often is leveraging Pinterest for guest post opportunities.
Before we dive in, here's a quick overview of who's on Pinterest.
Since it launched in March 2010, Pinterest has risen to 48.7 million users and they all spend ridiculous amounts of time on site! It has become a prominent hub for creativity.
Let's set aside the stereotypes for a second and give Pinterest some credit. It's filled with popular bloggers, crafters and industry opinion leaders showcasing inspirations of all kinds, and they create tons of buzz! Sure, a fair amount of pins are centered around hairdos, home decor and high heels, but that's not all you'll find. Pinterest is a digital billboard for a variety of industries, which makes it somewhat of a marketer's playground.
Ok let's dive in.
1) Find Relevant Pins Using Pinterest Search
Pinterest relies on pin descriptions to deliver relevant results. So, start by searching for industry-related pins by performing searches based on keywords just like you would do on any other search engine.
Keep your eyes peeled for images that have garnered loads of re-pins. More re-pins = more leads for alike images. Although more shares and re-pins are better from a data standpoint (more details later), any pin will do really. There's no way of knowing where a pin will take you until you actually click on the image to view the original page.
Alternatively, you can find popular pinners from Google. Surprised? I was toying with this and while it's not an end all solution, it's a start:
site:pinterest.com "1000..5000 followers" [keyword] -inurl:followers
2) Click Through To Original Page
Pinterest allows users to click through the images, taking them back to the original webpage. Think of it this way: Pinterest is your direct flight to guest-post-ville.
But not everyone wants to board a flight that takes them to no-man's-land. So save yourself a little time by hovering over the image to view the link first before you click through. This is especially helpful for someone like me who is running on less than 20mb/sec and doesn't want to open and close tons of windows to Flickr if there's no opportunity there.
3) Gather Site Data
The first thing you should look for is a submission link like "write for us" or "submit an article". Then gather information like you would any other place that allows guest posts. Browse for high social shares and lots of comments. If the site has little to no interaction, don't waste your time jumping through guest post submission hoops for a mediocre link. There are less time-consuming ways to do that.
The goal for submitting guest articles is to get your content on relevant sites with high readership.
If there is no opportunity for a guest post on the site, you may choose to do a quick search for broken links and turn it into a BLB effort instead.
4) Repeat & Revise
One highlight about this Pinterest proposition is that it's a recurring cycle. When you hit a dead end, go back and see who else has re-pinned the photo to find additional images on other boards. This is where re-pins and shares come in handy.
One thing to note is that the images do nothing for the engines so pin descriptions actually serve as "alt tags". Yet, many users don't use the pin descriptions to their potential, limiting what you'll be able to find through search queries. This is another reason why pins that have been re-pinned by numerous users can be advantageous.
Finally, back up and change your search to include other key terms, or choose a subject in the Category drop down menu and follow your nose!
Summary
No matter what niche you're in, you're sure to find great guest post opportunities on Pinterest by clicking through to original webpages. Considering how fast the social site is growing and how widespread it is, you'll have access to some of today's most active sites, some of which accept guest posts.
Dabbling with search operatives in Google can be tiring. So put away your list of "guest post" queries, take a short vacation from Google (is that even possible?) and venture over to Pinterest to embark on a refreshing, new quest for guest posts.
It will open some golden doors of opportunity and you're certain to have some fun along the way.
Image credit: Pinterest