My favorite part of the new year is being able to see all kinds of stats, studies, and results of the previous year. Every year we see Google make updates to the SERPs. Unless you were conducting a daily study and analyzing trends, you probably didn't know all of the changes Google made last year.
Our friends over at SearchMetrics just released a fantastic study which details the changes to the SERPs and the trends which occurred in 2012. Some of the highlights include:
a slight decline in video integtraion
an increase in image integtration
a sharp decline in shopping
a significant increase in news integration
Shown below is the infographic which sums up their analyses: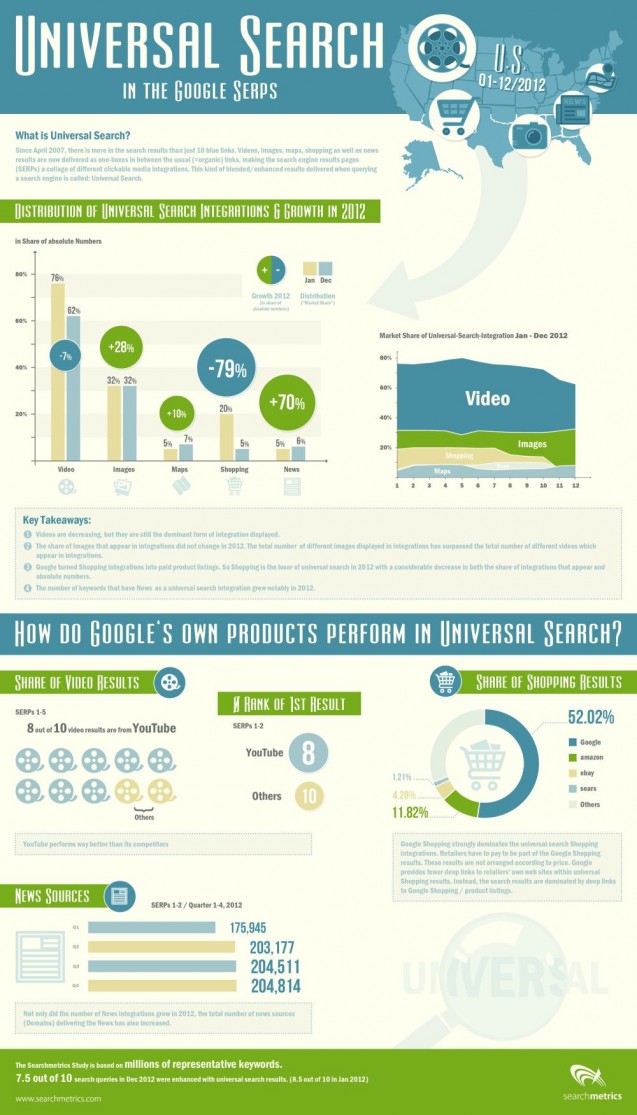 Conclusion
Video marketers should expect stiffer competition on the Google side of things. There's tremendous opportunity to write about news and be included in the SERPs. eCommerce business owners need to consider paying to be included into the Google Shopping network if they want their products to be seen more often.
What are your thoughts about all of this?