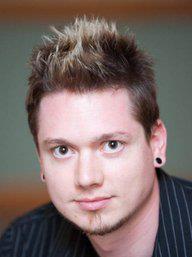 Last year we talked about Jordan Kasteler and his book, A To Z Social Media Marketing. Did any of you get a chance to grab his book and read it? Here's what others have said about his book:
Jordan Kasteler is one of a very small handful of people I really look to for guidance when it comes to social media marketing. He has well over 5 years experience in a field that is only barely starting to define itself in online marketing today. A to Z: Social Media Marketing is without question THE book to read when it comes to SMM. –Brent Csutoras of BrentCsutoras.com

Jordan's book features tried-and-true guidance on social media listening, tools and policy that will greatly help the unitiated and even intermediate practitioners improve their involvement with the crowd. You learn how to get involved without being rejected for spamming, and how to engage with your sector in a way that will generate strong relationships, leading to sales, new hires, partnerships and other traditional benefits of networking. –Gab Goldenberg of SEOROI.com
While this post isn't about his book, I highly suggest you pick it up from the Amazon store. It's available on the Kindle. Today he was picked up by Vizion Interactive to be their newest digital marketing strategist. He is known for his holistic approach to marketing and strong ability to be focused. Team Vizion is blessed to have a marketer of extraordinary talent.
Mark Jackson, the President & CEO of Vizion Interactive, said the following about Jordan:
Jordan's extensive experience not only includes technical search engine optimization, but all facets of digital marketing. This makes him a perfect fit for our team. We are thrilled to have him on board. The fact that he has worked in-house for one of the largest e-commerce Websites in the world and has worked agency-side for some well-respected brands, make him an outstanding addition to our already talented team. He understands the needs of the enterprise-level marketer. We're very excited about engaging him in helping our clients grow their businesses.
I wish Jordan Kasteler luck in his new venture. Extend your congratulations to him as well when you get a chance. 🙂