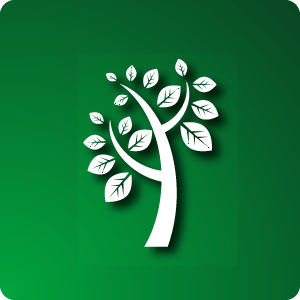 We (the people of online marketing) are in a good position. We're online each day; so, it may be hard to notice that more businesses are 'joining' us. Additionally, online is our turf; businesses need our help for better integration and begetting exposure. Cheers for us!
As our industry becomes more popular and championed by others, it's necessary to ponder the perception of the industry and ourselves as a whole, ensuring future popularity and healthy internal revenue streams.
There was a time when business operations and records were physically stored. We're a bit ahead of the curve; we know more people are adopting digital business means. Data centers save space; many see them as a 'green' notion. However, some may not see the coal through the technology.
An NY Times post peers into the dark world of nuclear and coal-dependent power sources. Apple, a brand highly associated with technology and future trends, is currently dependent on the traditional energy source. Its data center in Maiden, N.C. gets half of its energy from coal. According to a Greenpeace report, Apple is using 'dirty energy.' Such motions could blacken the image of Apple.
To date, let's give Apple the benefit of Greenpeace's bobbing into the matter. Apple assures the world it will offset its consumption of coal and nuclear power via two renewable energy projects. Google and Facebook don't want to get their brands dirty, sounding commitments to being more mindful of power use and methods leveraged.
Gary Cook of Greenpeace recognizes, "They are very brand conscious companies. They want to be presenting themselves as responsible and innovative." He goes on to observe that third parties, using online initiatives to market, don't want to worry that they're doing the environment harm because they desire new videos to be uploaded or taking part in some other energy-dependent initiative.
Is the use of energy going to play a bigger role in the future? I think so; we're only at the threshold of the digital age; and, things are moving pretty fast. Just how much energy is actually used to power our digital-hungry lives?
After the Greenpeace report (which showed Apple using 100 million watts) came out, Apple released a statement indicating it used 20 million watts of power at full capacity. Representatives of Duke Energy state such means could power 750 to 1000 homes. That's Apple. What about Google? Google admits using about 260 watts at full power (about a quarter of a nuclear power plant).
Are these brands hiding or embracing their energy usage? Apple reps insist the company will implement solar panels and fuel cells to new facilities. Fuel cells can produce cleaner energy, utilizing natural gas as well as biogas. Google, looking into alternative methods such as wind, solar, and hydroelectric power, embrace the Greenpeace reports. Google reps believe the heightened awareness will force brands to be more conscientious about the earth.