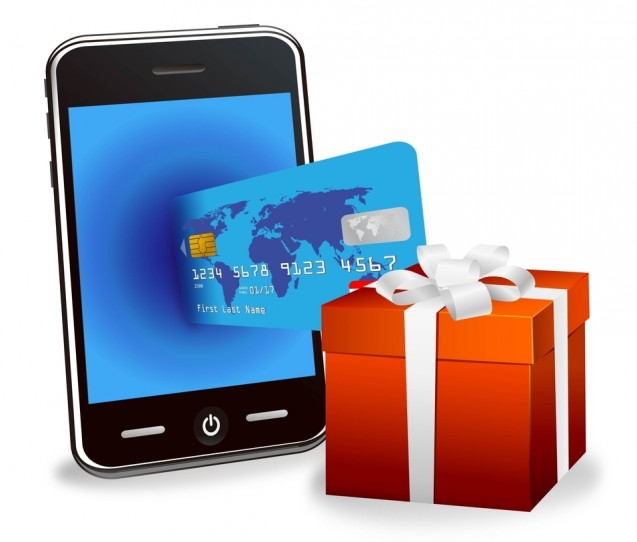 As the holiday season approaches, more consumers than ever will be making purchases from their mobile devices, rather than utilizing their personal computers or the more traditional means of making a trip to the store. According to mobile ad network Jumptap and comScore, 31% of mobile device owners have made a purchase with their device. This statistic has been overshadowed by a whopping 63% of tablet owners who responded to the survey as having used their device to make a purchase. What has caused this shift? The introduction of mobile devices has made shopping a much more simple and convenient experience. Smartphones and tablets allow consumers to research products while in store or online, prior to making transactions.
Given the hype surrounding mobile devices as of late, a new research study coming out Chitika Insights focused on evaluating the level of mobile device activity compared to all shopping traffic in order to determine whether this is truly the year of the smartphone.
To quantify this emerging trend, Chitika Insights researched how frequently mobile devices are being used by consumers to satisfy their shopping needs. The study took place over a one week time period, ranging from November 2nd to the 8th, covering a sample of hundreds of millions of impressions. On a broad basis, mobile devices count towards 11.5% of all shopping impressions we saw during this time period. However, when analyzing mobile devices on a whole in terms of frequency of shopping, a different story is told.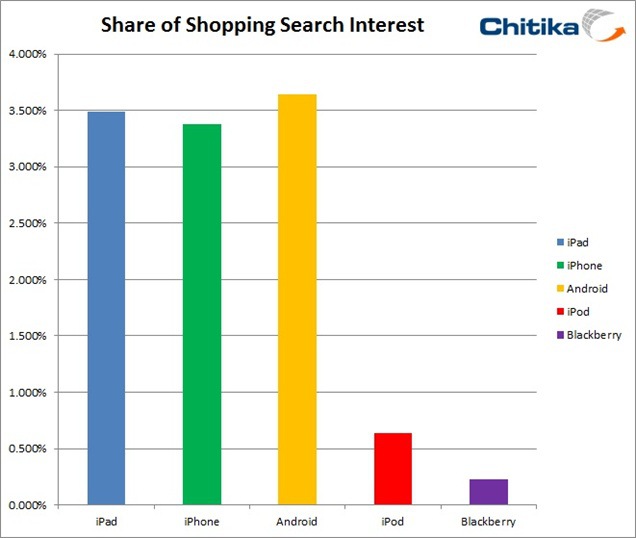 iPad, iPhone, and Android owners all tend to engage in shopping behaviors with about the same frequency. iPads accounted for approximately 3.5% of all mobile shopping interest over the one week period, with iPhones and Android devices responsible for 3.4% and 3.6% of activity respectively. Although comScore reported tablet owners are more likely to have made a purchase via tablet, our data shows consumers tend to shop on different mobile devices at a relatively equal rate. In terms of the outlying devices, iPods and Blackberries only generate .6% and .2% of mobile shopping interest respectively.
Desktops are still the primary choice for the consumers every day shopping needs, but that doesn't mean mobile won't become a major player in the future – and as we can see it's certainly already making its mark. As a publisher, particularly in e-commerce, it will become increasingly important to optimize your site for mobile use to support purchasing behavior for on-the-go consumers. This will become even more relevant as emerging technologies, like the use of QR codes, become more integrated into the world of e-commerce. Stay tuned for upcoming studies coming out of Chitika Insights concerning the growth of mobile and other emerging trends.