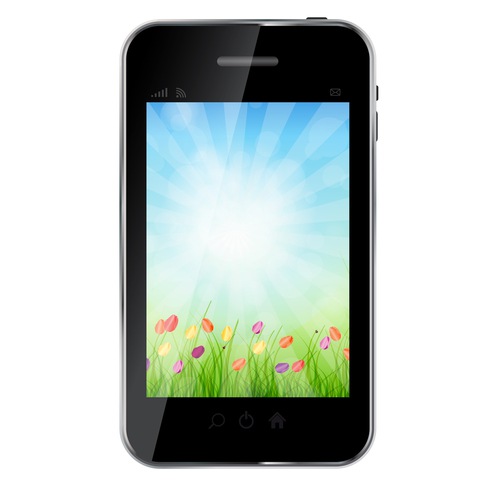 The Apple faithful will at last be rewarded with their first look at the newest incarnation of the iPhone later today. The rumor mills have been churning ever since the anti-climatic 4S upgrade. Will the screen be larger? Will the phone be lighter? Will there be improvements to processing speed and battery life? What about the docking adapter? These questions will soon be answered, and people will start making their camping plans for the best spots near the Apple Store doors.
As smartphones of all stripes continue to look and function more like the trendsetting iPhone, the content that can be delivered to these on-the-go devices becomes more important. YouTube turned the severing of the Apple apron strings into an opportunity and recently announced the launch of its new app for iPhone.
Although the new app will feed iPhone viewers an ad before they can watch their chosen tube candy of choice, the monetization of the YouTube mobile experience opens the doors for content that had not been available in previous versions of the pre-loaded app.
In addition to more content, the new app improves the discovery experience, especially for YouTube fans who are well tapped in to the video site. By swiping your finger to the right, viewers will be able to check out a new YouTube channel guide, which will highlight all of their subscribed channels, giving them easier access to the content they care about most. It'll also let them flip through related videos, comments, and more videos — even while they're watching one on their iPhone. The new app also has an improved search experience, with autofill to give users suggestions while they enter search terms. — From TechCrunch 9-11-12
What improvements are you hoping for with the iPhone5?
Come back to this post later in the day, as it will be updated after the announcement.
Image Credit: Shutterstock / Ganko
UPDATE:
The answer to all of the questions is a resounding YES and so much more. All of the leaks leading up to the unveiling were right on target.
iPhone5 Features:
Glass and aluminum body
18 percent thinner and 20 percent lighter
4-inch 16:9 Retina Display
44 percent better color saturation
Ultrafast wireless (GPRS, EDGE, EV-DO, HSPA, HSPA+, DC-HSDPA, and LTE)
Dynamic antenna
A6 chip is twice as fast, smaller, and more energy-efficeint
Improved battery life
New cameras on both front and back
A6 chip improves image processing
Panorama mode
FaceTime works over 3G
Three microphones for improved voice recognition and call quality
New "Lightning" dock connector can be plugged in without fussing with orientation
And new "EarPods" to improve comfort and sound quality
https://www.youtube.com/watch?v=_bWHhfkyE8A
Video via YouTube user urfunnyvideos
Even though I've had my iPhone 4S for only a few months, I have to admit that I'm seriously considering the upgrade. Will you be upgrading?