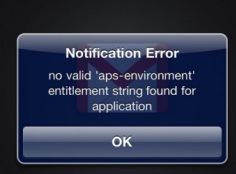 Apple's iPhone, which currently captures approximately 27% of the smartphone market, is long overdue for a native iOS Gmail client. Yesterday, Google finally launched a Gmail app for the iPhone, iPad, and iPod Touch users. However, due to negative user feedback and notification related errors, the Gmail app was pulled from the App Store several hours after its launch.
Matthew Izatt, a Google product manager, said the following on the official Gmail blog concerning the Gmail app being pulled:
"Earlier today we launched a new Gmail app for iOS. Unfortunately, it contained a bug which broke notifications and caused users to see an error message when first opening the app. We've removed the app while we correct the problem, and we're working to bring you a new version soon. Everyone who's already installed the app can continue to use it."
In addition, the official Gmail Twitter account tweeted:
"The iOS app we launched today contained a bug with notifications. We have pulled the app to fix the problem. Sorry we messed up."
The native Gmail app would have finally provided iOS users with real-time push notifications, priority inbox, powerful search options, sounds, advanced labeling, auto-complete, and many other long-awaited features. Apple iPhone, iPod Touch, and iPad users who did not install the Gmail app must continue to wait for a new version of the app.
Google has indicated that users who already downloaded and installed the iOS Gmail App will be able to continue using the app while Google corrects the various problems. The primary bug, which is related to re-generating the Store certificate after creating the Push certificates, is an easy error to fix and Google will most likely resubmit to Apple and release the new version quickly.
[Sources Include: Official Gmail Blog, Venture Beat, & Reuters]