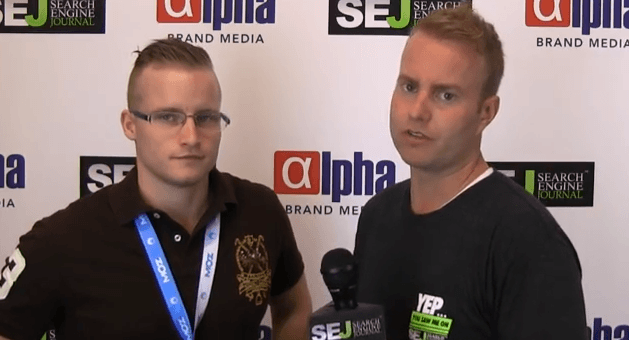 In an interview conducted at SES 2013 in San Francisco, Andrew Lolk of White Shark Media leads a discussion of enhanced campaigns that ventures into mobile territory as well.
Andrew is a passionate AdWords expert and inbound marketing aficionado. I began the interview by asking Andrew about the state of enhanced campaigns in today's marketing landscape. Hear his response in the video below:
Here are some key takeaways from the video:
Google is pushing advertisers in the direction Google wants them to go. Right now Google is pushing advertisers towards mobile and making a huge effort to get mobile integrated with everything.
Google is also pushing advertisers towards the tablet platform right now. Google wants to make more money on mobile and tablets.
Andrew says that if you don't have a mobile website right now it's already too late. You HAVE to have a mobile or responsive website, according to Andrew.
Don't be afraid to drop your bid modifiers on mobile. Since the competition on mobile is a lot smaller, you could end up paying a fraction of what you would normally pay.
If you have any questions after watching the video, for either myself or Andrew, ask them in the comments section and we will do our best to respond to everyone! Please visit SEJ's YouTube page for more video interviews from #SESSF 2013.