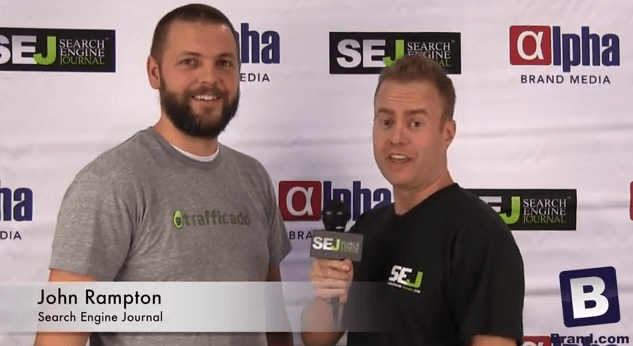 A big thanks to our Pubcon 2013 sponsor, Brand.com: "the #1 rated online reputation management company".
In an interview conducted at Pubcon 2013 in Las Vegas, Andrew Pincock of Trafficado leads a discussion about how you can go about improving your Google Author Rank.
I began the interview by asking Andrew a question I have been particularly concerned about, as I'm sure our readers are as well, and that is when trying to build authority what happens you contribute content to a low quality site. Would that hurt your Author Rank?
Here are some key takeaways from the video:
While many try to contribute content on as many sites as possible, the whole point of Author Rank is to build credibility.
Pay attention to metrics on the sites where you are considering becoming an author to determine whether or not it is credible.
Andrew says that contributing content to sites with low domain authority won't necessarily hurt you as long as the site is known for producing good quality content.
Once you have established authority on top sites there is no need to spread yourself too thin. Google will get the signals from those top sites and recognize you as an authority.
Focus on contributing to sites within the same niche so you're seen as an authority on that specific topic.
If you have any questions after watching the video, for either myself or Andrew, ask them in the comments section and we will do our best to respond to everyone! Please visit SEJ's YouTube page for more video interviews from Pubcon 2013.