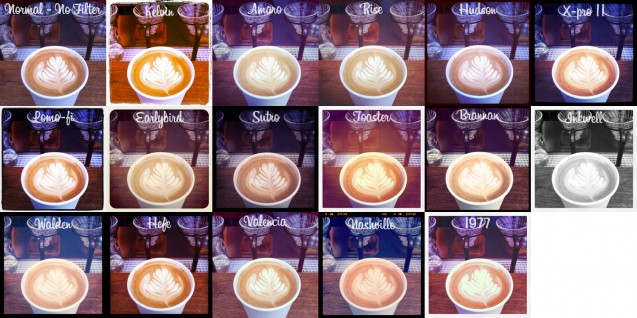 Wikipedia Commons
It's been almost three years since Instagram launched, the initial date was October 6, 2010 if you want to be specific. Since that time, the online photo-sharing, video-sharing and social networking service has swelled to over 150 million active users and was acquired by Facebook for a staggering $1 billion in 2012.
Despite this popularity amongst users, businesses haven't necessarily embraced the platform. While some brands, like these 25 brands in particular, have been making the most of the service, and Instagram does have some amazingly beneficial features for a business, it remains an untapped resource with a vast amount of potential. Because of this interesting dynamic, TrackMaven has released perhaps the biggest Instagram study. Ever.
The so-called Fortune 500 Instagram Report describes what exactly Instagram is and makes the case on why companies should use the platform. The TrackMaven team then thoroughly researched how effective Instagram is for businesses by breaking down accounts of brands listed in the Fortune 500. Here are some of the highlights:
25% of the Fortune 500 now have an Instagram account
17% of the Fortune 500 have posted Instagram content in the past 30 Days
Videos haven't gained widespread adoption among the Fortune 500 yet
Hashtags are the underreported secret to Instagram success and have a direct correlation with effectiveness, because Instagram is actually a discovery platform, not a broadcast platform
Mayfair is the most effective filter for the Fortune 500
"No Filter" is the most widely used filter by the Fortune 500
Thursdays are the most popular day that brands post content
Day of week has no impact on content effectiveness
The report was published on Wednesday September 24, and it can be viewed at TrackMaven's blog. For any business, whether on the Fortune 500 or just a startup, this is absolutely a must-read. The TrackMaven team really outdid themselves with the amount of time and thought that went into the report which explains why more brands should utilize Instagram.
To further explain the report and it's importance, I had a chance to chat with the Chief Maven himself Mr. Allen Gannett.
SEJ: Could you take a minute and tell us a little about you who are and what TrackMaven is?
Allen Gannett: TrackMaven is the competitive intelligence platform for enterprise marketers. We help big brands ranging from Martha Stewart Living to Western Digital benchmark, track, and improve their marketing across Content Marketing, Facebook, Twitter, Youtube, Instagram, Pinterest, LinkedIn, SEO, Traffic, News & PR, Paid Advertising and more.
I founded the company in 2012 after being frustrated that I couldn't efficiently perform marketing intelligence in real-time as I had dozens of channels and dozens of competitors I was managing.
SEJ: Your team just released a very extensive study on Instagram. Why did you tackle Instagram, as opposed to other social media or social discovery platforms?
AG: Instagram just crossed the 150 million active user mark. That's a huge number and represents a major marketing opportunity for brands that isn't fully utilized yet. We're excited about the delta that brands can achieve by working on their Instagram channel.
SEJ: How long did it take to conduct your research?
AG: 6 weeks!
SEJ: What was the most interesting discovery?
AG: Hashtags are extraordinarily important. We found there was a direct correlation between effectiveness and use of hashtags. What this underscores is that Instagram is a social discovery platform, not merely a visual blog. Brands need to think about how people will find their content, not just what content.
SEJ: After all your research, do you feel that Instagram is an effective tool for brands to use? If so, how come only 25% of the Fortune 500 have accounts?
AG: Very. Brands are able to leverage a massive audience in an environment they enjoy. While few brands are great at it yet, the brands which are outperforming are being rewarded with significant organic engagement.
SEJ: Do you have anything else in store for TrackMavern in the near future?
AG: Yes. We'll be releasing new data sources and new features to help marketers beat their competitors online.
Thanks Allen. I appreciate your time, and most importantly, all your hard work on this study.
Again, and I can't state this enough, you definitely need to head over to TrackMaven and discover this report for yourselves. There's a ton of useful information in the report that could help increase your presence on Instagram. And, with the amount of users currently hanging around Instagram, that's a market you absolutely want to be a part of.