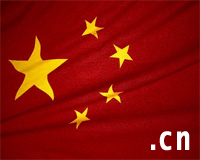 It is no secret that China is now the biggest "net citizen" in the world. Even as far back as 2008 there were over 250 million people logging on. In addition, the number of .cn domain names registered exceeded 12 million – more names than in all Germany for instance. Cyber-squatting, domain name scams and a range of net entanglements ensued, obviously. So, how can budding businesses engage the Internet market in China without losing their shirt?
The rush to take advantage of the .cn market for domains eventually caused officials at the China Internet Network Information Center (CNNIC) to make some tough decisions. As it turned out, their disallowing individuals to register domains drove most reputable players like GoDaddy out of that market. This year they scratched registration of the .cn from their inventory. There is now a huge hole in the pipeline between SME's, individuals, and mid-sized business – and the China Internet market.
The regulations for obtaining a .cn domain are now circuitous for companies, and all but impossible for individuals. A Google search will turn up companies emulating GoDaddy, but many of these are less than reputable – and none actually offers complete ongoing support – nothing like a comprehensive solution.
A few companies like 101 Domain Dot Com, actually reveal the in depth requirements, even offering the needed trustee services, most online registration offerings over simplify the process. Companies like Luxembourg's eBrand Services FBS offer the solutions for business. But to be frank, these types of companies are so rare – not many know of them. In fact, eBrand only recently began supporting China business. In addition, comprehensive services that cover all intellectual property contingencies are just not very common outside the corporate law office.
So, what does the SME or even uninformed business leader do to engage these new markets? Most will go through the numbing trial and error experience, wasting hundreds if not thousands of dollars, before finally setting up for online business in China. A recent story at Inc. reveals good advice for starting any kind of business in China. The author speaks of an 18 hours fiasco to get one display advertisement up – and goes on to suggest how "homework" and networking can save a lot of grief.
Do the homework by reading articles like this one. Follow the links, find networks of experienced people who have (and are) doing business in China, engage or hire experts to protect your interests. Doing business anywhere is risky these days. But, the right organizations and people behind your endeavors, as it always the case, ensure a far more safe and smooth transition. Find the right partners – no matter where you go.