Over the years, Search Engine Journal has undergone many changes in the quest to serve our readers better. Part of what makes this site awesome is the team that works behind it.
The other key to our success are the many tools and plugins we're using to make sure everything runs smoothly. We decided to share our favorite tools with you.
Editor's Note: When you choose to purchase these independently chosen editorial picks, we may earn affiliate commissions that support our work. Thank you for supporting SEJ.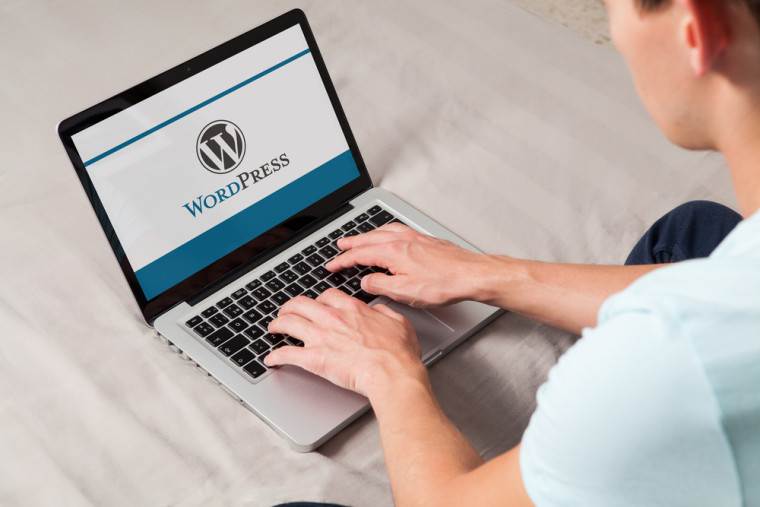 Read on to get a list of WordPress plugins that help us make SEJ cool:
Free Plugins
AddToAny Share Buttons
AddToAny is the universal sharing platform that helps share your posts and pages to any service, such as Facebook, Twitter, Pinterest, Google, WhatsApp, LinkedIn, Tumblr, Reddit, and over 100 more sharing and social media sites and apps.
Alexa Claim and Certify
The official Alexa WordPress Plugin makes it easy to claim your WordPress site on Alexa.com. Once you have claimed your site, you can now edit your site listing.
The Blubrry PowerPress is a podcasting plugin that features multiple audio/video player options, subscription tools, SEO for podcasts, and more! This plugin supports iTunes, Google Play, Stitcher, Blubrry Podcasting directories, and other podcast applications and clients.
BuySellAds
This official BuySellAds.com WordPress plugin allows you to insert BSA codes, including widgets and RSS/mobile advertisements, on your site.
Contact Form 7 – Free
Contact Form 7 can manage multiple web forms that are customizable using a simple markup code. The plugin supports Ajax-powered submission forms, CAPTCHA, and Akismet spam filtering
Crazyegg Heatmap Tracking
The official Crazyegg.com WordPress plugin enables heatmap tracking on your site. This allows you to track your audience's eye movements, giving you insights into your website's design.
Disqus Comment System
The Disqus Comment System makes commenting easier and more interactive, while connecting websites and its users across a thriving discussion community.
Google Analytics by Yoast
Google Analytics by Yoast allows you to easily track your site's analytics, as well as helps you stay updated with the latest GA features. This plugin uses the universal or the asynchronous Google Analytics tracking code, the fastest and most reliable tracking code that GA offers.
jQuery Pin It Button For Images
The jQuery Pin It Button For Images shows a "Pin It" button every time a user hovers their mouse over a particular image. This makes sharing images on Pinterest easier!
Simple Pull Quote
Simple Pull Quote adds an easy-to-use "Pull Quote" button to both the HTML and TinyMCE editors of your WordPress plugin. Pull quotes are quotes taken from the main post and presented in a distinctive font to catch reader's attention.
TinyMCE Spellcheck
The TinyMCE Spellcheck is a WordPress plugin that adds a contextual spell, style, and grammar checker to your WordPress site. This functionality using a button or through the TinyMCE editor.
WP Bit.ly
WP Bit.ly auto-generates shortlinks for all your WordPress posts and pages using the Bit.ly link shortener service.
Yet Another Related Posts Plugin
Display a list of related posts on your site using the Yet Another Related Posts plugin. On the front end, it introduces relevant content to your readers.
Yoast SEO
Improve your WordPress SEO using the Yoast SEO plugin! It analyzes your content and provides recommendations on how you can better optimize it. It also comes with other functionalities such as XML Sitemaps, .htaccess, robots.txt files, and more.
Freemium and Paid Plugins
Advanced Custom Fields Pro (Personal License: $25)
Advanced Custom Fields is a solution for any WordPress website that requires flexible data. It lets you visually create custom fields and assign them to multiple edit pages. This plugin is also available for free, although with some limitations.
Fanciest Author Box ($18)
The Fanciest Author Box comes in handy for WordPress sites with multiple guest contributors. Aside from the profile image and bio, it allows your audience to easily connect with them on major social media network.
LinkPatrol ($50)
LinkPatrol is a WordPress plugin that cleans up your outgoing link profile. It controls the links on your website and it's the easiest way to keep track of, review, and clean up links in your posts and pages. It protects your site from spammy links, keeping your site healthy.
(Editor's Note: This plugin was created by Alpha Brand Media, the parent company of SEJ.)
PopUp Pro ($19 Monthly)
PopUp Pro allows you to display a fancy popup to your visitors, either sitewide or per blog post. It also comes in with a huge list of design options, allowing you to customize every last detail of how your popup looks and acts.
ShortPixel Image Optimizer
ShortPixel Image Optimizer optimizes images and PDFs published on your site by instantly processing new file uploads. The free plans allows you to optimize 100 images per month, while 5,000 image credits cost $4.99.
WordPress SEO News ($69)
The WordPress News SEO plugin optimizes your site for Google News. It creates XML News Sitemaps and helps you optimize your site to appear as often—and in the best way possible—on Google News and in the universal search results.
How about you? What are your favorite WordPress plugins?
Author's Note: This post was co-written by SEJ Senior Developer Vahan Petrosyan.
Image Credits
Featured Image: Image by Paulo Bobita
In-post Photo: David Molina G/Shutterstock.com