Today we are featuring an interview with Russell Rockefeller, an online marketer who is currently planning to start working as VP of Marketing for Affluence.org (ref link) and I decided to go ahead and talk to him about this recently-discussed startup.
Affluence.org (Affluence Corporation Clearwater FL) is a social network that caters to the rich and influential. In order to qualify for membership one must have a verified income of at least $300 000 per year or a net worth that exceeds $3 Million or the person must be a recognized figure, celebrity, or micro celebrity and have verifiable influential status.


What challenges do you foresee after taking this position?
Public perception that Affluence social network is an elitist club for snobs and wannabe's. Gold diggers. Nothing is further from the case. Affluence represents a number of leading causes and charities. There are no conspiracies or plots of class warfare taking place amongst our member base.
Our audience does the same kinds of things as everyone else does on any social network. We have discussions about news, products, travel, adventure, purchases, business, entertainment, etc. We talk about our our wants needs and desires and the things that we are looking forward to. Some people have formed solid friendships through Affluence while others have even established romantic relationships. It's a great meeting place for successful people that have strong personalities.
Privacy should be the most important issue for the network catering for the rich and influential. How is this handled at Affluence.org?
Security is an important factor. Our audience needs to understand that Affluence is concerned for their privacy. Since the majority of our members are high profile people it is extremely important that precautions are taken on their behalf to prevent data breech and intrusions from external parties. There is a negative buzz on Twitter and throughout a few blogs where people are commenting that they believe Affluence could be a phishing site due to the volume of invitations they receive.
One thing that came up over and over is the potential for scams. I understand those concerns which is why we are taking action now to improve overall public perception of our intentions. I would like to clarify that Affluence is most certainly not a phishing site. The staff behind Affluence is absolutely real and comprised of a number of high status individuals.
There is a fear that if a user does gain membership they will be bombarded with a plague of email spam. This is just not the case. At this time we enjoy very strong membership numbers especially given that the service is in beta and has not actually launched yet. If you ask any of our regular users what their experience has been like, it is likely that you'll hear that it has overall been pretty positive.
Another important point that I feel needs to be clarified for those that haven't been accepted as of yet, but still continue to receive invitations – is that the number of unique invitations an individual receives is factored into the qualification process. If any particular applicant has received numerous invitations from our qualified member base this greatly enhances that person's likeliness of being approved for membership. Affluence is not just a social network for the rich and famous. It is a social network for thought leaders in any given space.
It seems the site looks pretty simple as for the luxury social community…
Design issues have been a bit of a problem to say the least. I would like to remind people that although the site is active, the user experience will change as time goes on. Programmers are not designers and designers are not programmers. Neither programmers nor designers are marketers. Over time a series of improvements will reshape the look and feel of Affluence.org and we are planning on unveiling some very cool 2.0 functionality which I'm unable to discuss at the moment. My friend Justin Cook pointed out that even simple things like the design, icons and color scheme can give the site a less-than-elite feel, which would hamper adoption rates. I agree with him and this is why we are in a race to complete our development projects on as soon as possible timeline.
The moral of the story is not to judge Affluence.org based on how the site looks and feels now. There are a lot of interesting and exciting changes ahead.
What is the most common criticism you come across when talking about Affluence.org?
It's funny but Affluence gets a lot of criticism from outsiders about how it lacks a revenue model. I think this is a ridiculous accusation. We actually have a series of revenue models that cover the scope of everything from advertising to unique services although we haven't necessarily implemented these yet.
We are also concentrating very much on adding content and functionality that will make the site absolutely addicting. When I say this, I mean is that we are going to be taking the addictiveness factor way beyond anything any other social network has ever done. As VP of marketing my role will be to spoil our users rotten and aim for maximum growth and retention. Part of this is to get the word out, and the other part is to make the experience irreplaceable.
Right now we are a social network for high profile people that want to have a Facebook like experience without actually having to experience Facebook but that is certainly not what we are limited to. In my opinion the way to engage and win the hearts of social media users is to provide them with an ecosystem where they can contribute and make a difference both in terms of ideas and the development of those ideas, but also in terms of empowering them to benefit from the experience. The power to influence and change technology in the hands of the end user. Who doesn't want to be a part of that?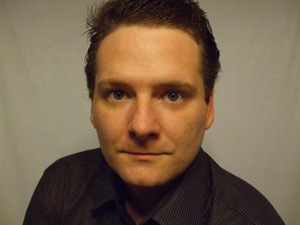 Russell Rockefeller has 14 years experience in the on-line advertising industry where his specialized expertise is firmly grounded in a knowledge of data management, email marketing, affiliate marketing, SEO, and social media. He has directed projects and campaigns for numerous celebrities and people of importance, as well he has worked with thousands of businesses either as a consultant or by facilitating Internet marketing services for these businesses through his various firms.
According to HubSpot Russell Rockefeller is one of the top 50 most influential persons on Facebook as of Jan 20, 2009. Russell is also a distinguished member of the Twitterati which represent the top 1% of influencers that use Twitter.