There has been a great deal of buzz about marketing opportunities via Pinterest over the last year. But is the buzz about something that is worth your time and effort as a business owner or just a bunch of hot air?
The Pinterest user habits highlighted in the infographic below would seem to indicate there truly is something to the buzz and should make your decisions about visual marketing a bit easier. For instance, Pinterest referrals spend 70% more money than visitors referred from non-social channels. 69% of Pinerest users found items they purchased on the pin-board site as opposed to the 40% of Facebook users that made a purchase based on something they "liked". Pinners are definitely shopping as they browse the boards. Pins with prices get 36% more likes than those without.
Should Pinterest be part of your online marketing mix? Scan through the rest of the user habits and see for yourself.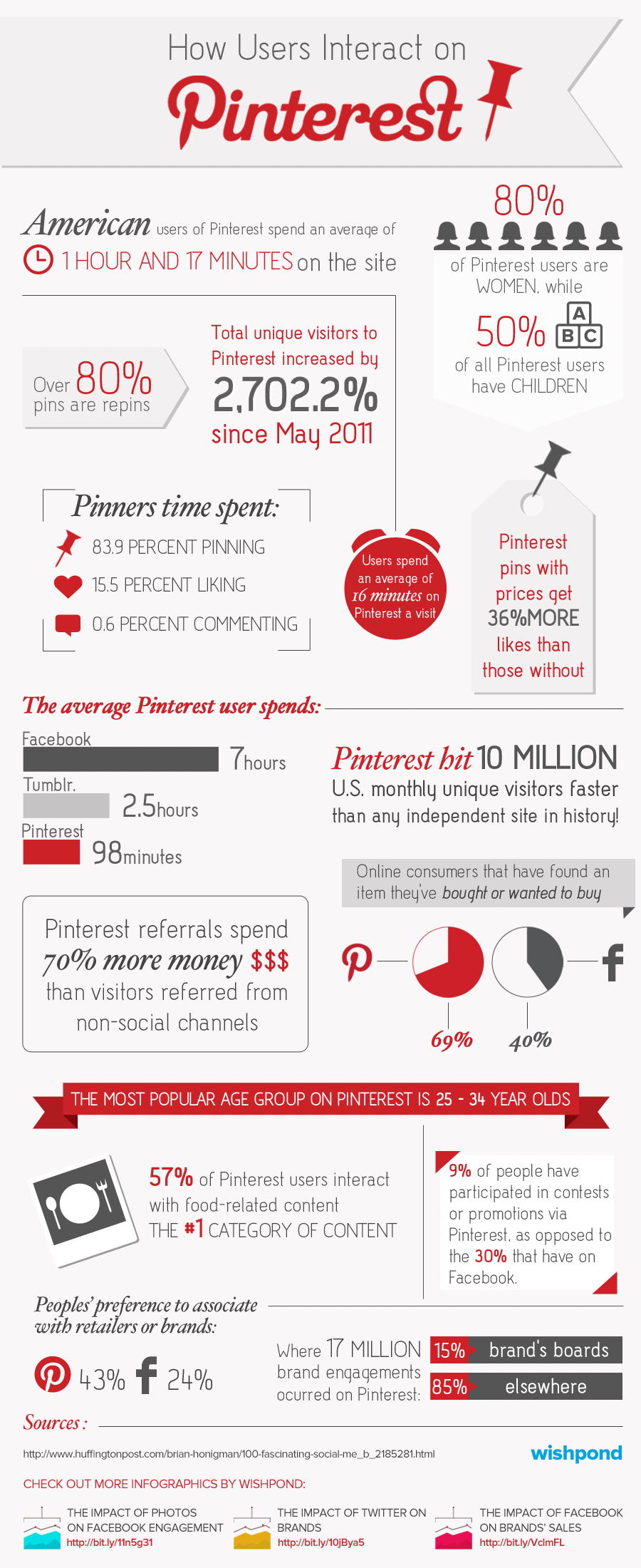 Image Credit: Nick Steeves, Wishpond