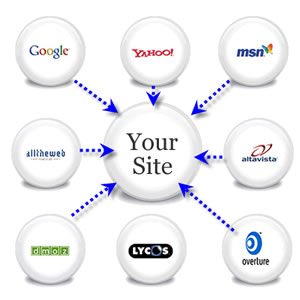 Your website's search engine optimization campaign can get some help through internal link building. However, it can also damage the conversion funnel. In fact, not all SEO-friendly link building campaigns provide holistic experience for the site visitor. On the other hand, those that are helpful for the visitors are not in-sync with the website's conversion goals. You should find ways on how to create internal links that can improve your site's conversions and click-through rates.
Ditch Unhealthy Internal Links
An unhealthy internal link is not helpful to both visitor and website. Most of these links are created based on personal preference or just for the heck of it. You can avoid this mistake by making sure that you are linking to a page or website that's relevant to your content. Moreover, there should be an existing relation between your site and the page or other website that you're linked with.
Revamp the Contextual and Navigational Links
Some links are created to define a term or provide context for other content. However, it only helps visitors to avoid confusion, but it doesn't convert them. When creating internal links, avoid using "Learn More" or "Click Here." Make your anchor text as specific as possible, reflecting your link's destination page.
When creating links to define a particular text, it's better if you'll redirect your visitor within your site. It will prevent them from acquiring unnecessary information. If you're linking to another website, don't just bring your visitor to the home page. Redirect them straight from where you got your text. You should also make sure that the new page will open to a new tab or window, to keep your visitors on your website.
Build a Powerful Link Building Strategy
A powerful link is something that is helpful for you SEO campaign, creates valuable experience for your visitor, and encourages conversion. Regardless of the anchor text that you're using, the link that you provide must do the following:
Provide enough context to encourage click-through
Urge your readers to know who the person you mentioned is
Doesn't over share information
Introduces the link's destination page with a good adjective
Simply put, a powerful link urges a visitor to view its source. Having the courage to promote other content is what makes most successful content writers likeable.
Planning your link building strategy is important if you want your website to thrive both in SEO and conversions. That's why it's important to understand that SEO is just one aspect of online marketing that needs to be considered.
image: onlinebizdev.com