HuffPost (a.k.a., The Huffington Post) has decided to shut down their entire contributors platform, which was launched in May 2005.
The platform was home to about 100,000 contributors, who covered everything from finance to relationships.
Here is a part of the email that was sent to contributors:
…we have made the decision to close the contributors platform on our U.S. site. Going forward, when you log in to the portal at contributors.huffingtonpost.com, you'll see that you are able to access your previous drafts and published posts – and unpublish those posts if you choose to do so – but you won't be able to post anything new. We won't be taking down or making any changes to previously published content ourselves.
In its place, HuffPost has decided to replace the contributor content with two new sections: Opinion and Personal, which are pretty self-explanatory.
The New York Times reports that the contributor platform was only about 10 to 15 percent of its site traffic, so HuffPost isn't losing a significant amount of traffic from the change.
However, this change comes as a shock to many contributors who relied on contributed HuffPost pieces to grow their visibility and website traffic.
But all is not lost.
Just because your time to write for HuffPost has come to an end, it doesn't mean the collapse of all your inbound marketing efforts.
The best content marketing is usually done through the "multiple baskets" viewpoint, meaning that putting all your eggs in one basket (as the saying goes) isn't the best strategy, as change can often come faster than we were expecting it.
But that doesn't mean a little change isn't good for our businesses and online visibility.
Does This Signal A Shift in Content Strategy?
HuffPost's decision to close their contributor platform could be a sign that there is about to be a new era of guest blogging and content strategy.
It's long been known in the industry that platforms like HuffPost and Forbes are sometimes lax with their linking policies, which has lead to entire companies launching that solely focus on offering paid guest blogging links to clients.
It's well-known that this approach of paying for backlinks (no matter the outlet) doesn't pay off in the long run, because links can disappear and aren't as high quality as a link you actually earned and didn't have to pay for.
In addition, Google's Gary Illyes has stated that Google has a pretty good chance of ignoring links when they aren't reputable or worthwhile, regardless of a site's reputation.
What's Next For Guest Blogging?
Getting your unique content on external platforms has always been a good way to drive leads and traffic back to your site, especially when the platform is larger than yours or has a similar target audience.
When done with the goal to increase thought leadership and actually add value to the industry, many users and website owners actually appreciate contributed posts.
They offer new information, advice, and insight based on what they have experienced, which can help others become better at their own work or accomplishing their goals.
Where Can You Publish Content?
There are a lot of other outlets that still accept expert guest contributors that could be a great option to either move to or focus on going forward.
Depending on your industry, sites like Forbes and Fast Company still have regular guest contributors and even niche publishers like MindBodyGreen (which focuses on healthy living) love getting thoughtful, useful posts from guest bloggers.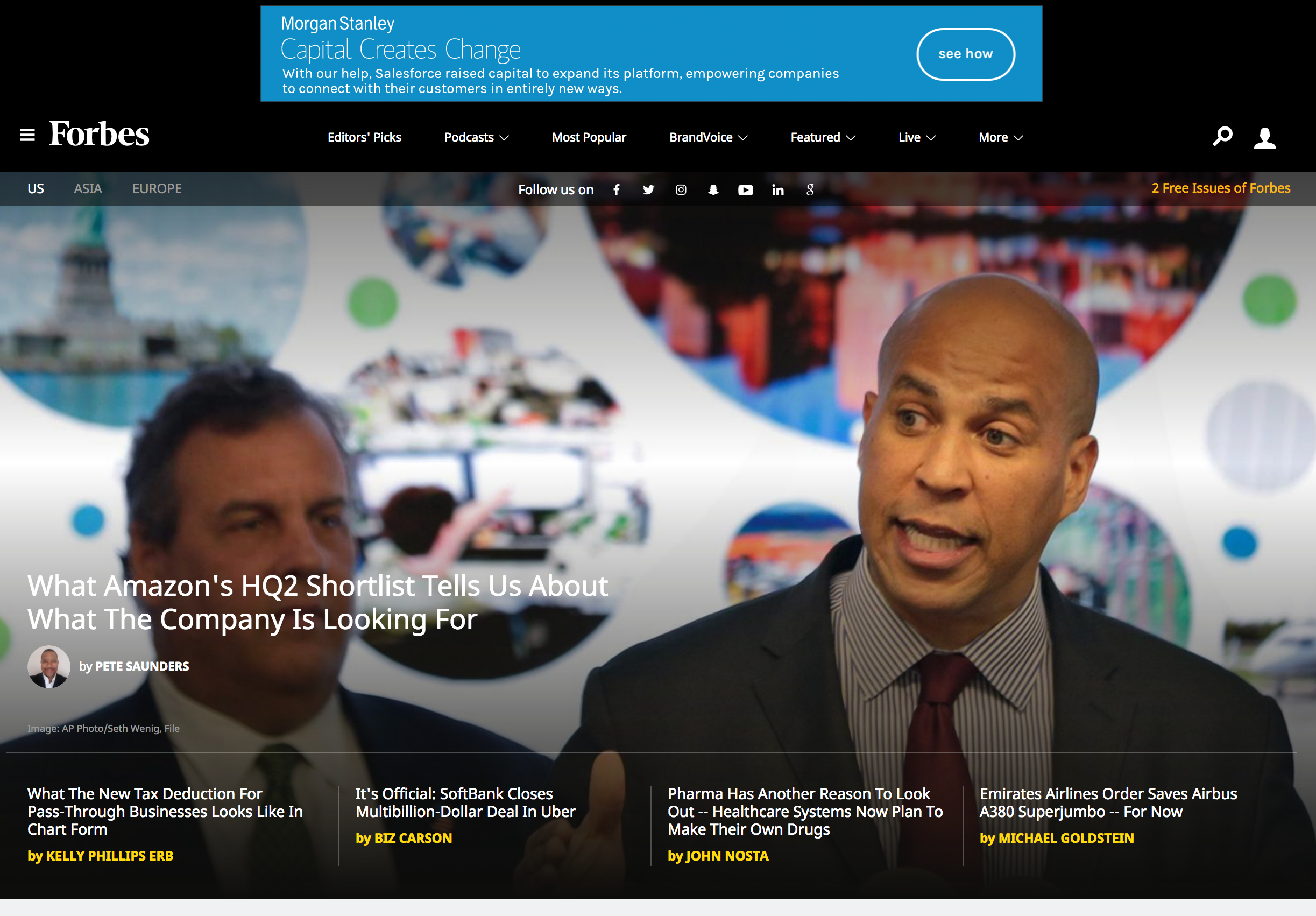 If you aren't sure you want to put your hopes and dreams into another platform that may close like HuffPost, consider the other places you can be creating and publishing content.
This could include:
More insightful posts on your own website.
Repurposing your content into other mediums, such as a podcast or video series.
Trading guest blogging spots (NOT for links) on colleagues' website (e.g., you write one blog post to my website and I'll write one for yours).
Collaborations with companies on branded content.
Scaling back on content in favor of other areas that are still working, like link building or social media campaigns.
If you're looking for more of a HuffPost-like experiment, you could also consider getting into paid writing.
You could apply to HuffPost's new Opinion and Personal categories if you wanted to continue writing for the site.
Platforms like Contently pay writers on behalf of brands for great content because multi-million companies know that content written by experts can bring in leads and return visitors.
There are other resources, like ProBlogger's job board or even social media to look for leads of people looking for great content.
Many brands will allow your bio to include your website or social media URLs even though they are paying you, which gives you the benefit of exposure and payment for your content.
Conclusion
The world of digital marketing continues to shift and change each year.
Even though HuffPost just said goodbye to 100,000 contributors, it doesn't mean these writers aren't going to find readers and visibility somewhere else.
Experiment with different content types and platforms that strike a chord with your audience.
Parting ways with HuffPost may be the inspiration needed to scale your content strategy and try new things that could pay off better in the long run.
More Guest Blogging Resources:
---
Image Credits
Featured Image: Pe3k / Shutterstock.com (modified)
In-Post Photos: Screenshots taken by Kevin Rowe, January 2018