How well do you know your customers?
Whether you're selling a product or promoting a service, you should be able to have an understanding of who your current and prospective buyers are, as well as what they want and need.
Creating content that resonates well with your customer can be the difference between success or failure.
SEO consultant Jec Gonzales provided an in-depth overview of audience profiling and how to use it for a more personalized content marketing strategy recently when he spoke at PeepCon 3.0 in Manila, Philippines.
Here are a few takeaways from his presentation, Profiling for Personalized Content Marketing.
The Widening Gap: Content Production vs. Content Consumption
Gonzales talked about the economics of content and the gap of content production versus content consumption.
"We're seeing a 'content rush', leading to unprecedented growth in content production across all platforms and media," according to Gonzales. "User consumption continues to rise thanks to advancements in technology, but there is an inevitable wall."
There's so much white noise around and for us to reach our target audience, we need to be able to produce content that's personalized for them.
Below is Gonzales' process for implementing a personalized content strategy.
How to Know & Understand Your Ideal Audience
Level 1: Auditing the Content
The content you create can be categorized into three purposes that represent three stages of the buyer's journey:
Informative

Answers questions
Satisfies curiosity
Provides new insights

Thought-provoking

Provides solutions
Raises consideration
Challenges the norm

Decision-making

Forces comparison
Provides reviews
Provokes an action
Here's an example of possible content ideas categorized for the real estate industry: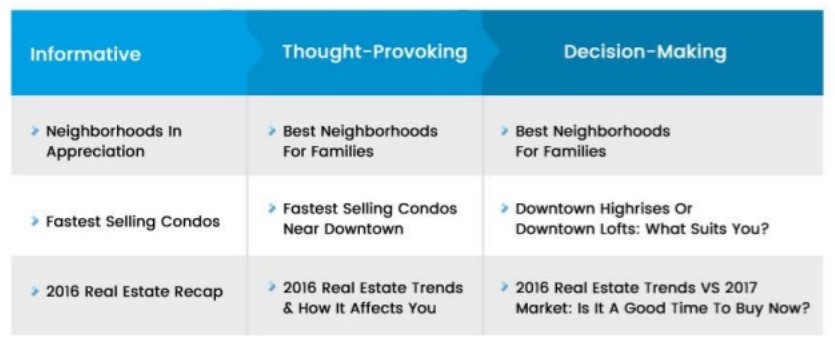 You can also create email marketing funnels incorporating these types of content but instead of aiming to boost conversions, it is far more important for data-gathering.
Level 2: Creating Profiles Using Data
To create a customer profiles, you can gather data from:
Funnels from content audit
Lead signup
Conversations
Research
Google Analytics
In data-driven profiling, the aim is to categorize users in order to provide them customized content.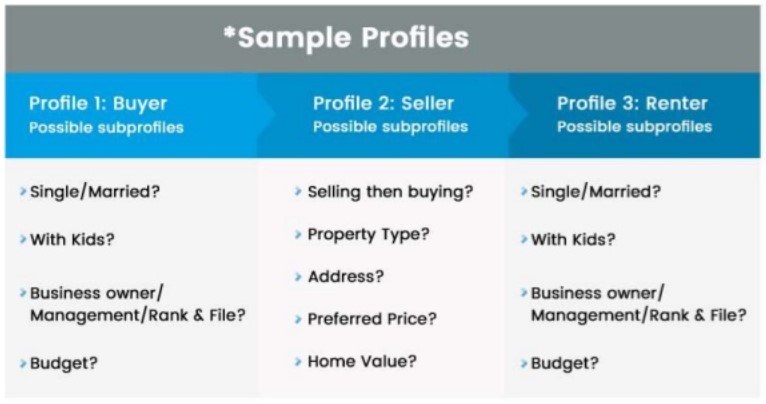 Level 3: Serve Personalized Content Based on Profiles & Continue to Evolve Personalization
Leveraging customer profiling enables us to provide content that our users want and need.
In this example, we are able to draw assumptions on what content topics will most likely resonate with our audience.

Tracking user behavior data will be helpful for marketers to adapt and evolve according to our target audience.
Applying the Process
Determining customers' profiles will enable marketers to improve the relevance of their content.
You should be able to provide content that customers need at any given stage of the buyer's journey.
Also, improve the interlinking and the Recommended sections between related posts which can help nurture your customer.
Keep on pursuing "Tell Me More" channels and gather data from your customers to continuously track their behavior.
More Peepcon 3.0 coverage:
---
More than 300 search marketing pros came together Feb. 17 in Manila for PeepCon ("The People's Conference"). You can view the speakers' presentation decks here and here. Also, check out the PeepCon 3.0 album on SEJ's Facebook page to view photos from the event.
---
Image Credits
Screenshots taken by Angel Niñofranco, March 2018.