I was talking with an SEO prospect a few weeks ago and they asked me "What differentiates your SEO firm from everyone else?"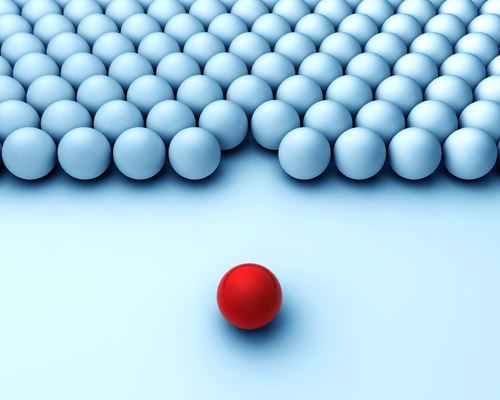 In essence, they wanted to know what my unique selling proposition was so I gave them the usual run down I tell all my prospects; we're a strictly white hat firm. Since we're a smaller SEO company that means you get more personalized attention and your account manager isn't going to change every 3 months. I also only like to take on clients that I truly believe we can help so as to not waste your money or our time.
After the call though, it hit me, how many other small, white hat SEO firms could say the exact same thing? Was my unique selling proposition really that unique in the end?
When it comes to the world of SEO, I like to think of it as an ice cream parlor.
Which of the 36 flavors do you want? There are big firms, small firms, black hat, white hat and every shade of grey hat in-between. You can work with a local firm or one two time zones away (that's the beauty of the Internet), individual SEO consultants, SEO experts that specialize in certain industries. There are SEO people that come from a PR background, a web development background or just a regular writing background. If I looked at each of those options as my competitors there could be thousands! But even when I start to niche it down there might still be another 50 SEO firms just like mine (java mocha is the same thing as chocolate coffee swirl in the end) scattered across the country. So how different can my company really be? There are plenty of great SEO firms out there for website owners to work with, is mine really that special?
I know that some less-than-scrupulous SEO firms will claim to have a special relationship with Google, and that's what makes them the best. I hope most site owners realize that the only one who has a special relationship with Google is Google. Other SEO companies will promise the moon in terms of results—record breaking visitor growth, top of page 1 in 2 months or less, 1,000 links every two weeks—to make themselves stand out, but no white hat SEO firm can really guarantee those things. Some SEO providers make price points their unique selling proposition and offer full service SEO for only $199 a month, but price gimmicks like that don't actually set one company apart from another.
At the end of the day, I think it's the relationship between an SEO provider and their clients that makes all the difference.
I don't believe that my company is a good fit for every potential client and I'm not afraid to admit it. Some clients want an SEO provider that walks them through each step of the process, others just want a report once a month and maybe the occasional call. Some SEO providers prefer to work with startups because they like the challenges that come with new websites; others prefer to work as consultants to mid-sized brands. While the work that each SEO company/provider does for their client is relatively the same the relationship we have with our clients is what makes us unique.
I realize it's hard to sell a "relationship" to prospective SEO clients, especially in today's economy of that demands immediate ROI to justify any spending of any kind. But I'd be interested to hear from other SEO providers—what do you think makes you truly special? Can any one SEO company claim to be/do something that no other firm can and really mean it?
Image credit: Shutterstock / Oksa